***Scroll Down For English***
Split Works 开功 呈现:

美国著名民谣团 Sun Kil Moon 2016中国巡演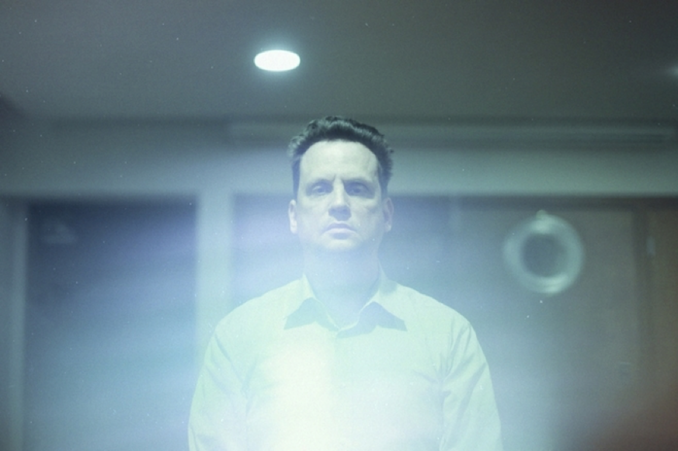 "Kozelek令我们意识到,极致动情的音乐可以映射出听者的现实生活。" —— Pitchfork
如果你曾被红房子画家(Red House Painters)打动,那么相信这支乐队的灵魂人物Mark Kozelek的到来必将再次唤醒你遗失的记忆。从4AD旗下梦幻民谣名团Red House Painters到化名Sun Kil Moon,旧金山唱作人Kozelek二十年来宛若在深夜缓慢行走的吟游诗人,以落寞沙哑的嗓音唱出众人的小忧伤,用朴实清透的木吉他声响拨动聆听者的心弦。时隔四年,Split Works开功再度邀请Sun Kil Moon来到中国,为北京和上海的观众带来回响灵魂深处的动人现场。
作为乐队的主唱与歌词创作者,Mark Kozelek通过对生活的观察与悲剧的感悟,创作出既写实又极富想象力的歌词,并将它们融入到独立民谣的旋律之中。而这些自传式的,诗意得令人心碎的文字,在带我们领略情感的本源之美的同时,也令我们感同身受地回味起自己的人生。
从2003年的《Ghosts of the Great Highway》至今,Kozelek以Sun Kil Moon的名义发表了十余张质量俱佳的作品。继2014年横扫Pitchfork、NME、Spin等乐媒年终榜单的专辑《Benji》之后,Kozelek在去年再度邀请Sonic Youth乐队鼓手Steve Shelley参与制作,却意外地曲风一转,带来一张实验色彩浓厚的另类佳作《Universal Themes》,每曲都是一个幽默而略带自嘲的民谣小品。值得一提的是,Steve Shelley这次也将作为Sun Kil Moon的现场乐队鼓手来到中国与观众见面。
乐队的最新双碟专辑《Common as Light and Love Are Red Valleys of Blood》将于2017年2月发行,而早一步释出的全新单曲《God Bless Ohio》延续了Kozelek标志性舒缓的音乐风格,并同以往一般记录了有关死亡、伤痛、忧郁以及生命中盛大而微茫的喜悦。
夜幕降临,当Sun Kil Moon如独白般低语着撩动琴弦,不知又有多少人为之感怀迷醉。
演出信息
上海站
日期:2016年11月1日 星期二
时间:20:30
场馆:浅水湾文化艺术中心二楼小剧场
地址:宜昌路179号,近江宁路
票价:150 RMB(预售) / 200 RMB (现场)
*预售将于2016年11月1日,中午12点结束!

本演出所有订单支付成功后,不做任何更改退换处理。(因不可抗力因素导致演出取消或延期情况除外)
关于Split Works:
Split Works开功 是一家基于上海和北京的外资音乐演出公司,一直与诸多国际品牌进行合作,始终围绕音乐、品牌、创意和青年文化组织和推广各类活动。2006年成立至今,Split Works共推出了5个音乐节品牌、覆盖30座城市的400多场巡演,并一直坚信并实践着:每一次音乐都必须是独特的。从Godspeed You! Black Emperor 到Sonic Youth,从Thee Oh Sees到Mac Demarco和Shabazz Palaces,从"黑兔"到《觉》音乐+艺术节、从无解周末到混凝草音乐节。我们热爱音乐,我们热爱中国,我们爱你。
---------------------------------------------------------------------------------------
Split Works Presents:
Sun Kil Moon
"Truly extraordinary, [and] utterly magnificent." – The Guardian
"Astonishing…Kozelek forces us to recognize how the most emotionally moving art can be mapped directly on to our own lives." – Pitchfork


Sun Kil Moon will play a long-awaited set of dates in China this year. Tuesday, Nov 1 in Shanghai (QSW Q.Hall) and Wednesday, Nov 2 in Beijing (Yugong Yishan).
Their extraordinary music, driven by the powerhouse that is singer-songwriter Mark Kozelek, is a compelling series of tales both real and imagined - with observations, tragedies, and inanities compressed into unbreakable indie folk tunes.
Their lyrics are heartbreakingly poetic, often coupled with a cynicism that cuts through to something more dark and primeval. Yet, their seemingly autobiographical words recognize the raw beauty of living an emotional life – offering a candid, piercing mirror into our own stories.
For years described as "crushingly lovely" and "one of the finest songwriters in America," Mark Kozelek finally returns to China after a successful solo tour in 2012, bringing with him the talent, musicianship and lyricism that has written some of this decade's most poignant songs.
Kozelek first came under the spotlight with the seminal American slowcore band Red House Painters. Between 1992 and 1996, Red House Painters released four albums showcasing Kozelek's intense, highly autobiographical songwriting, each more acclaimed than the last.
In 2002, he formed Sun Kil Moon (named after Korean boxer Sung-kil Moon) and released the debut record Ghosts of the Great Highway which received widespread praise. After an album of Modest Mouse covers (2005's Tiny Cities) and third studio album featuring a star cast of indie heavyweights, Sun Kil Moon's work took on influences from classical guitar music. 2010's Admiral Fell Promises and 2012's Among the Leaves were wistful, painfully personal affairs - recorded and performed largely solo by Kozelek on nylon-string guitars.
In 2014, they released Benji, a haunting, breathtaking album that would prove to be the project's breakout success. Benji appeared on numerous end-of-year lists, drawing praise from the NME, Pitchfork, Stereogum and The Village Voice. Pitchfork ranked it one of the 'Top 100' albums of the decade so far. 2015's Universal Themes was a record more minimal, and intimate, but sees Kozelek at the peak of his songwriting prowess. Songs like "This Is My First Day and I'm Indian and I Work at a Gas Station" walking that fine, signature line between emotional insight and emotional ugliness.
Most recently, Sun Kil Moon have announced that they will be releasing a new double album, Common as Light and Love Are Red Valleys of Blood, in February 2017. The first song from that album, "God Bless Ohio", continues their trademark slow-burn loveliness– sound-tracking with grace and gratitude stories of death, sadness, melancholy, life-affirming joys and small triumphs.
Tuesday, November 1 in Shanghai, Wednesday November 2 in Beijing. Expect a captivating collection of tunes, at once poignant and emotionally raw.


Sun Kil Moon 2016 China Tour Information
SHANGHAI
Date/Time: November 1, Tuesday 8:30pm
Venue: Q House (QSW 2nd Floor) 浅水湾文化艺术中心二楼小剧场
Address: QSW Culture Center, 179 Yichang Lu, near Jiangning Lu (宜昌路179号,近江宁路)
Tickets: 150 (presale) 200 (door)
* Pre-sales end on 12 noon, Nov.1st, 2016
Tickets once sold cannot be refunded!
About Split Works:
Split Works has been rocking in the free (ish) world since 2006. Working with inspirational artists from across the globe, the good people at Split Works HQ have been a key contributor to the continued rise of China's music scene.
Split Works has launched five music festivals and promoted over 400 tours to 30 Chinese cities, always striving to stay true to a familiar refrain: the music has to be special, every single time. From Godspeed You! Black Emperor to Sonic Youth, from Thee Oh Sees to Mac Demarco and Shabazz Palaces, from Black Rabbit to JUE and Wooozy to Echo Park and More Music. We love music, we love China and we love you.
友付使用指南
Split Works 演出预售票将通过唯一在线售票合作伙伴友付出售,友付作为国内领先的线上支付平台,提供安全和简单易用的双语票务支付服务。在除友付以外的线上平台购买的门票,我们将不负任何责任。
以下是购买步骤:
第一步:在友付微键上选择您的习惯语言(中文或英文),该语言将成为之后的默认语言。
第二步:选择门票数量。
第三步:点击"报名"。
第四步:务必填写表格中的项目:姓名、邮件和手机号,以便系统发送确认消息及电子门票!
第五步:选择支付方式。
(友付支持银联、网上银行、Paypal, Visa, 万事达卡以及海外银行转帐)
第六步:完成购买,显示确认页面,并收到电子门票的确认邮件和手机短信。请务必保存该短信或邮件,这将作为您的入场凭证。
第七步:演出前,在入口处向工作人员出示您手机上的确认短信(包含门票序列号)或者确认邮件(包含二维码),或者确认邮件的打印版(包含二维码)。(我们不能保证演出现场的网络连接,如您没有随身携带购票凭证,将无法入场。)
如果您在阅读以上购票步骤之后仍有疑问,或出现任何困难,请发邮件到tickets@spli-t[点]com。我们将在两个工作日以内回复您的邮件。
Yoopay Ticketing Instructions
Yoopay is one of China's leading event registration and payment platforms. Yoopay supports both local and foreign currency transactions, and issues electronic tickets.
This is how to purchase Split Works events tickets via Yoopay:
STEP 1. Select the default language on the Yoopay widget (English or 中文). Very important!
STEP 2. Select the number.
STEP 3. Hit "Register" Don't worry about the word register.
STEP 4. Provide personal details requested and fill out ALL fields (otherwise you might not get your tickets!)
STEP 5. Please select your payment method.
(Yoopay supports Unionpay, Alipay, Paypal, Visa, MasterCard and overseas bank transfer)
STEP 6. You will be directed to a confirmation page, receive an email and a text message with your ticket information. IT IS IMPORTANT FOR YOU TO BRING THIS TO THE EVENT, OTHERWISE THERE WILL BE NO ENTRY.
STEP 7. PRESENT YOUR CONFIRMATION EMAIL / TEXT / PRINT OUT AT THE SHOW FOR ENTRY.
(We do not guarantee data connections at the venue AND we are not responsible for lost or forgotten proof of purchase)
If after reading these instructions you still have questions, please email us at tickets[at]spli-t[dot]com. We will respond to inquiries within 2 business days.