An-lun Huang:Piano Trios
2017 New Year Concert
co-sponsored by Yale Club of Beijing and Yale Center Beijing

6:00-8:30pm, Sunday, January 8
著名旅加当代华人作曲家黄安伦于1986年以"最优秀奖"获耶鲁大学硕士学位后全力投入作曲生涯。数十年来,他的众多作品在海内外被广泛演出并回响热烈。2017年伊始,作曲家的两部室内乐杰作——第一号钢琴三重奏、第二号钢琴三重奏(世界首演)将由旅美华人小提琴家黄滨、大提琴家亚历山大·苏莱曼、旅德青年钢琴家周宇博在耶鲁北京中心联袂呈现,音乐家们还将与现场观众进行对话交流。敬请加入我们,聆听音乐家精彩的演奏和耶鲁校友的音乐故事,开启崭新的一年。

The famous Chinese-Canadian composer An-lun Huang received the MM of Yale with the Alumni's prize in 1986. His compositions have been widely performed and warmly received globally for decades. At the beginning of 2017, this Yale Alumni's two masterpieces, Piano Trio No. 1 and Piano Trio No. 2 in B Major (World Premier) will be performed by violinist Bin Huang, cellist Alexander Suleiman and pianist Yubo Zhou at Yale Center Beijing. Welcome to join us to start another prosperous year!
Event Details:
Date: Sunday, January 8th
Time:
6:00~6:30pm Registration & Reception
6:30~8:30pm Concert & Conversation
Venue: Yale Center Beijing, 36F, Tower B, IFC Building, 8 Jianguomenwai Avenue http://map.baidu.com/?shareurl=1&poiShareUid=520ec2b99a6b6484921fc9b5&cityCode=131&tn=B_NORMAL_MAP
Sign-up:https://yoopay.cn/event/98726971
Eligibility: This event is open to all.
Language: Chinese
Costs: On-line: RMB80 for Yale alumni and family, RMB40 for Yale undergraduate college graduates of 2014 or later, RMB100 for Yale friends.
艺术家简介
作曲家 黄安伦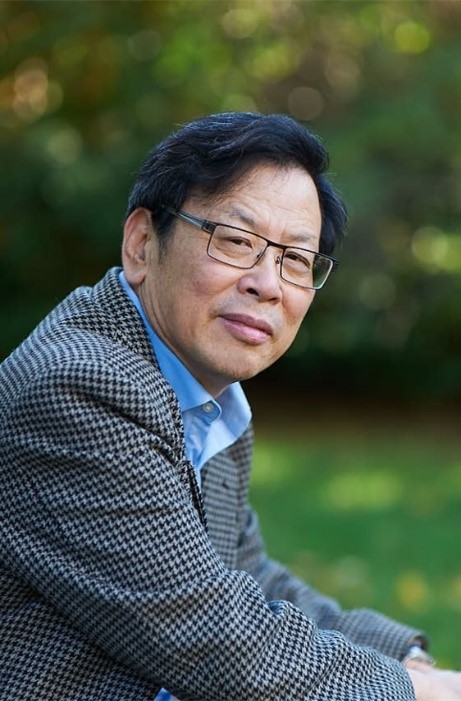 美国乐界评他的作品说:"不仅作者的成熟技巧与巨大才能跃然纸上,吾人更从中看到了中国的伟大";加拿大《音乐》杂志更以"一个音乐的新时代"来强调其作品的意义。台湾指挥大师陈澄雄曾说:"在管弦乐法上,黄安伦乃中国作曲家第一人";香港乐评进而肯定其"水平媲美西方大师"、"成就媲美西方同类曲目";还有评论指出他"将传统及现代理念完美结合在一起,将东西方文化融会贯通并具有非凡作为";而《人民音乐》则把他的《岳飞》定位为近代中国歌剧"当之无愧的代表作"。 黄安伦毕业于中央音乐学院附小、附中钢琴学科,1970年代初塞北军垦期间拜陈紫为师,得星海真传。他曾先后在北京京剧团和中央歌剧院工作,并于1979年成为中国音乐家协会会员。1980年赴北美留学后,他于1986年以"最优秀奖"获耶鲁大学硕士学位。近年他除了作为深圳交响乐团的驻团作曲家,继广州培正学院与郑州大学西亚斯国际学院之后,又被天津音乐学院、华南理工大学、厦门大学和集美大学聘为客座教授。
"His accomplishments rivals Masters in the West" and " reflect the great country of China" with such many of the comments internationally,An-lun Huang's compositions have been widely performed and warmly received globally. Lang Lang won the 1st prize of the International Tchaikovsky youth Piano Competition by playing his "Chinese Rhapsody #2" in 1995. Along with his more that 40 symphonic compositions, his opera "Yue Fei" has been admired "Fully deserve as the master work of the modern Chinese Operas". Many of his works have been chosen as the official-final pieces of many music competitions, including the International Rubinstein Piano Competition, Israel. His ballet "Dream of Dunhuang" has been selected as one of the "Master Pieces of the Chinese Compositions in 20th Century". Numerous CDs, LPs and scores of him have been published and released. More than 20 of his works have been chosen as the collections of "National Musical 100 Years", official music publishing project of China. The winner of the New Pioneer Arts Award of Canada (2004) and as the composer-in-residence of the Shenzhen Symphony orchestra, China, An-lun Huang graduated from the attached Middle School of the Central Conservatory of Music, China, in late sixties of the last century. As the composer-in-residence of the Central Opera House of China, he became a member of the China Musician's Association in 1979. Then he received the MM of Yale with the Alumni's prize in 1986. With many of awards, he has also been invited as the guest professor of several Universities and Tianjin Conservatory of Music in China recently.
小提琴家·黄滨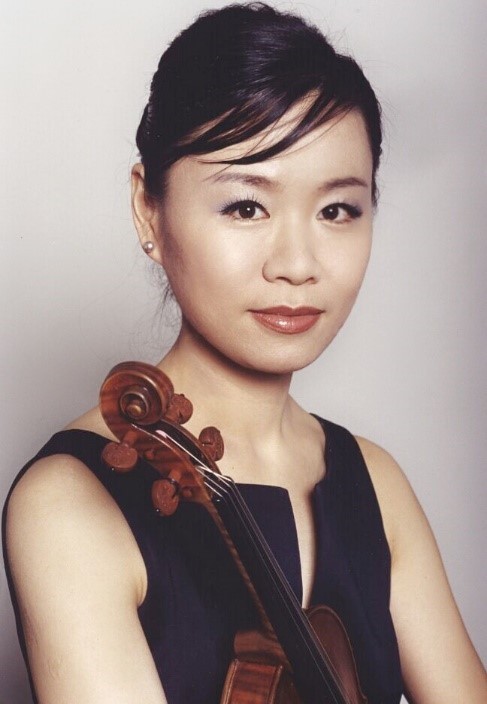 黄滨是唯一在波兰维尼奥夫斯基青少年国际小提琴比赛、意大利帕格尼尼国际小提琴比赛和德国慕尼黑国际音乐比赛这三大国际小提琴比赛中均获头奖的小提琴家。她先后共获得十余项国际小提琴比赛的奖项,包括伊丽莎白(比利时)、柴可夫斯基(俄国)、蒂博(法国)、印第安纳普勒斯 (美国)、布拉格之春(捷克)和汉诺威(德国)等重要国际比赛。 黄滨四岁开始学琴,获得皮波蒂(Peabody)音乐学院的学士学位和艺术家证书、伊斯曼(Eastman)音乐学院的音乐艺术硕士学位(MMA)和博士学位(DMA)。
作为活跃于世界音乐舞台的华人演奏家,她在世界各大著名的音乐厅都举办过个人音乐会。她也是一位活跃的室内乐演奏家,并在各地讲授大师班课,担任多个国际重要赛事的评委。她于2012至2015年作为"上海千人计划"特聘教授受聘于上海音乐学院,从2015年秋季开始在美国伊斯曼音乐学院任教。
Bin Huang, one of the most outstanding violinists from China, first came to international attention at age fourteen when she won the Junior Wieniawski International Violin Competition in Lublin, Poland, sharing First Prize with Maxim Vengerov. She has maintained international prominence, winning both the Paganini International Violin Competition in Genoa, Italy, and the Munich (ARD) International Music Competition in Munich, Germany. Ms. Huang has been universally lauded for her interpretive and technical skills, hailed as "a winner in what matters the most" (The Washington Post) and "a talent that leaves a listener flabbergasted." (The Sun, Baltimore) Bin Huang began her violin studies at age four in China, and entered the Central Conservatory of Music in Beijing at age nine.
After graduating from the Middle School Affiliated with the Central Conservatory, she went to the United States to study at the Peabody Conservatory of Music, where she earned her Bachelor of Music degree and Artist Diploma. She also received her Master of Music and Doctor of Musical Arts degrees at the Eastman School of Music. Bin Huang's concert career has taken her throughout the world, performing with leading orchestras. She is also an active chamber musician. She taught at the Shanghai Conservatory before her appointment at the Eastman School of Music where she holds professorship. Bin Huang has given master classes throughout the USA, Asia, and Europe, and has served as an artist jury member in many important international competitions.
大提琴家 亚历山大·苏莱曼
大提琴家亚历山大·苏莱曼现任苏州大学音乐学院大提琴教授。他是同代音乐家中最有个性的音乐家之一,曾与世界各地的知名乐团合作演出。他对文化传播有强烈兴趣,热衷于将欧洲的音乐文化传播到阿拉伯世界、亚洲、非洲以及南美洲。他不但全面掌握了传统的大提琴演奏曲目,还演奏当代著名作曲家的大提琴协奏曲,其中有许多作品是专门为他而作,并由他录制了世界首演作品的CD。
他曾获奥地利国际布拉姆斯比赛大提琴一等奖等多个奖项,同时作为钢琴家在德国、西班牙、美国和韩国等地赢得比赛,在各大音乐节亮相。 苏莱曼获有包括数学、物理、拉丁文和古希腊语在内的学位。他于2007年被洛杉矶南加州大学任命为大提琴教授,并在世界各地开办了大师班。他还担任了多个国际比赛的评委。他被授予德国"布来梅艺术学院"的艺术总监,学院的任务是培养来自发展中国家有潜质的艺术家。他还被任命为瑙堡夏令营的艺术总监,并担任苏州德威国际学校的驻校艺术家。
Alexander Suleiman is one of the most interesting and individual musicians of his generation. He has played with well-known orchestras throughout the world. And also, He is strongly motivated by cultural and political interests, and also he is a committed ambassador of European musical culture to the Arab world, Jordan and Israel as well as Russia, the Caucasian countries, Asia, Africa and South America. He frequently performs cello concertos by leading composers of our time, many of which have dedicated works to him and many of which have been released as world premier recordings on CD. He has won numerous competitions not only with his main instrument but also as a pianist in Germany, Spain, the USA and Korea.
He was awarded the first prize in cello at the International Johannes Brahms Competition in Austria and has since been concertizing at international festivals. Suleiman's life displays a variety of facets that include degrees in Mathematics, Physics, Latin, and ancient Greek. Following his position as a professor of cello at the University of Southern California in Los Angeles for numerous years, Suleiman has accepted the position as a professor of cello at the University of Soochow, China and gives master classes worldwide. He is a frequent member of jury panels in international competitions. He has been honored with an appointment as artistic director of the Art Conquers Borders Academy in Bremen, Germany. He has been appointed the Artistic Director of the Sommerakademie Neuburg and is the Artist in Residence at Dulwich College Suzhou.
钢琴家·周宇博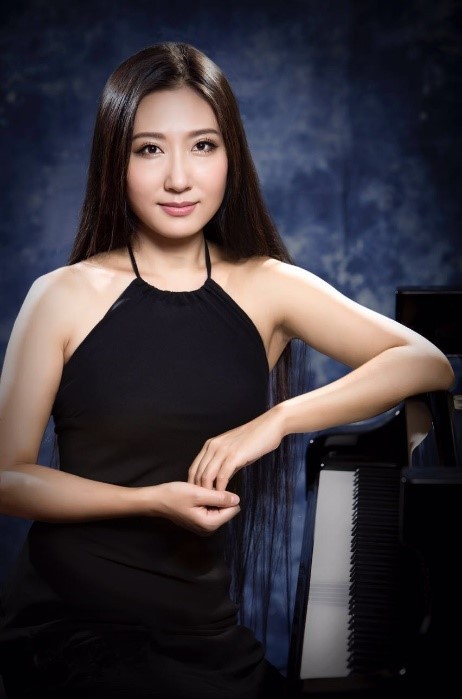 旅德钢琴家周宇博具有俄罗斯与德奥学派优秀传统,她不仅作为钢琴大师吉列尔斯(Emil Gilels)的嫡传弟子荣获德国钢琴演奏与室内乐的两项最高学历和资格证书,更创下赢得十项国际钢琴比赛的佳绩。28岁被集美大学聘为最年轻的教授,并被遴选为"厦门十大最具影响力人物"之一,是厦门"双百计划"引进的海外高层次人才。 除了国内,周宇博还活跃于世界舞台,演出足迹遍及欧洲大部分国家。她创建了室内乐组合Buon Amoy Trio并与多位欧洲名家合作演绎古典经典曲目和优秀现代作品。
德国乐界评价她"充分展现了闪耀着卓越光华的钢琴家的自我"。 为推动和建立钢琴的中国乐派,周宇博与中国多个交响乐团合作演绎了作曲家黄安伦的两部最大型的中国现代钢琴协奏曲。周宇博亦是迄今为止第一位、也是唯一公开演奏了它们的中国钢琴家。她与中国国家交响乐团合作演出的现场录音已被中国国家级重点大型出版项目《中国音乐百年典藏》收入。
Yubo Zhou is an outstanding pianist who has inherited the great legacies of the Russian and German schools of piano performance. During her stay in Europe, she studied extensively the Emil Gilels tradition. In addition to two of the highest diplomas and degrees in piano and chamber music granted in Germany, she has been the winner of 10 International Piano Competitions. That record of accomplishments earned her an appointment of professorship at Jimei University as the youngest piano professor in China. In recognition of her numerous extraordinary achievements, the City of Xiamen named her "The 10 Most Influential People in Xiamen" in 2010. Except in China, Zhou also carries on an active performance program on the music stages around the world. Consistently earning her critical acclaims, these performances have taken her to many parts of Europe and China. In chamber music, she founded the Buon Amoy Trio in 2013 in collaboration with renowned European artists. They brought to audience well-received programs of not only masterpieces from the classical repertoire, but also contemporary music.
A German critic honors her performing arts as: "Miss Yubo Zhou of China clearly demonstrates her outstanding talent as a brilliant pianist." One of her passions is to develop and promote Chinese school of piano music. With the cooperation with several Chinese major symphony orchestras, she has performed two important Chinese contemporary piano concertos by composer An-lun Huang as the only and very first Chinese pianist who publically performed them today. Her performance with the China National Symphony Orchestra has been chosen for the national program, entitled "The Collection of the Chinese Master Pieces in the Past 100 Years".
演出曲目
《第一号钢琴三重奏》
这是作者1980年到北美留学后创作的第一部作品。对故土的怀念和对身材国外全然不同环境的感受,新接触到的西方现代音乐与作者固有的中华文化传统,都在此作品中互相撞击,留下了深深的痕迹。西方文化的环境并没有改变作者的面貌,其中国风格反而被提升到新的层次。作者把此作题献给他的加拿大挚友傅瑞哲和麦慨兰(作家),并于1981年夏亲自演奏钢琴部份,与张力科(大提琴)傅小红(小提琴)在多伦多首演了全曲。后来国内外的多次演奏,浓郁的中国风格,真挚的情感,深沉委婉的旋律,有力又富有戏剧性的乐曲结构,使该三重奏获得了听众热烈的欢迎。针对西方现代乐坛以"计算"代替写作的风气,多伦多环球邮报权威乐评热情地肯定说:"黄的音乐乃是自心田涌出。"加拿大《音乐》杂志更指出:"(这是)一个音乐的新时代。" 此三重奏曾由音乐出版社于20世纪80年代出版,这次收入"百年典藏"中乃是作者籍此全曲修订过的全新版本。乐曲分三个乐章,用传统的奏鸣曲体写成。
《Piano Trio No. 1, Op. 30 -Dedicated to Elizabeth Mac Callun and John Fraser》
This was the 1st composition An-lun Huang composed as he had been in the North America to continue his education since 1980. In this work, the homesick with the feeling of the new environment, the Chinese tradition he kept with the brand new experience of the Western modern music he learned, they all impacted together here and left some deep traces. Nevertheless, the character of Huang's music was not changed by the Western culture; on the contrary, his Chinese style has been raised up to a new level. He dedicated this trio to his close friends, the Canadian Authors John Fraser and Elizabeth MacCallum. As the pianist, he premiered this new work with cellist Li-ke Chang and violinist Xiao-hong Fu, the musicians of the Montreal Symphony, in Toronto the summer of 1981. In a short time, this trio has been wildly performed and warmly received because of its rich Chinese style, sincere emotion, strong and dramatic structure, deep and beautiful melody. To counter the tendency of the "total serialism" of the Western contemporary music, the critic of the "Toronto Globe and Mail" (the major newspaper of the city) wrote enthusiastically: "Huang's music from the heart." And the major music magazine, "Canadian Music", strongly pointed out that "(Huang's music) opens A NEW ERA!" The People's Music has published this trio in the 80's. As one of the Chinese master pieces of the past 100 years, it has been selected by a major state music publishing program in China, 2013. This piano trio, in three movements, is structured in a traditional sonata format.
《第二号钢琴三重奏》(世界首演)
黄安伦的第二号钢琴三重奏完稿于2014年春,完成后献给了他的妻子欧阳瑞丽。在此次音乐会上,小提琴家黄滨、大提琴家苏来曼、钢琴家周宇博将进行这部作品的世界首演。
《Piano Trio No. 2 in B Major, Op. 83 -Dedicated to My Dear Wife》(World Premier)
An-lun Huang finished his Piano Trio No.2 in the spring of 2014. He dedicated this trio to his wife, pianist Ouyang Ruili. This trio is due to be world premiered by violinist Bin Huang, Cellist Alexander Suleiman and pianist Yubo Zhou.