You are cordially invited to join
FC Club (Shanghai) Career Development - HR, Recruiters, Professionals Networking Evening
Join us on Wednesday Nov. 29, 2017 and seize this opportunity to simultaneously make friends and advance your career
欢迎参加
11月29日周三FC Club 职业发展-人力资源、猎头、职业经理人
一个结交新朋友和同时推进你的职业发展及事业的机会
Time: Wednesday Nov. 29, 2017 from 7:30PM to 10:30PM
Address: 9th Floor, 18 Dongyuan Road Pudong Lujiazui (CFIC Building)
Metro: Line 2 Lujiazhui Station Exit 2 and 5 mins walking distance

时间:2017年11月29日周三 晚上7:30PM-10:30PM
地点:上海市浦东新区东园路18号中国金融信息中心9层JadeValue
地铁:2号线陆家嘴站2号出口,步行大约5分钟
RSVP Options: (It includes one complimentary drink, finger food and participation in a lucky draw)
报名方法:(费用包括一杯免费的酒或饮料, 小吃及参加抽奖)
1. Special prepay discount 特别 优惠:
Only RMB120 for one person or RMB200 for two persons
and buy the ticket online before 5PM on Nov. 29, 2017 click the link below or scan the QR code
预售票提前支付优惠折扣: 120元/1位或者200元/2位请于11月29日5点前购买,直接点击以下链接或扫二维码直接购买。
https://yoopay.cn/event/11292017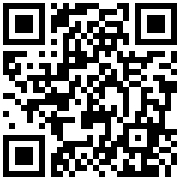 2. RSVP by wechat and pay in advance 通过微信报名优惠
Only RMB100/person. Please add our wechat 1300 3211 151 and advise your name and contact number and pay before Nov. 25, 2017. To enjoy this special discount and please share the event to your moments 100元/位 (请在11月25日前提前支付,请将活动分享到朋友圈哦, 请加我们的微信1300 3211 151)
3. Early bird discount and RSVP by email 邮件报名提前预订优惠
- RMB140/person RSVP 优惠票: 140元/位
Please email your full name, company name, position and contact number to
event@fcclub.com
提前邮件预订优惠报名请将全名,公司,职位, 手机号及邮箱发送至 event@fcclub.com
4: Walk-ins RMB180/person 现场购票:180元/位
【活动环节 Formality: 】
主题分享 Guest Speaker Speech
现场互动 Networking
社交酒会 Social
【活动议程 Agenda:】
19:30 PM – 20:00 PM 签到 & 社交酒会 Registration & Networking
20:00 PM – 20:05 PM 活动介绍 Greetings & Introductions
20:05 PM – 20:50PM 嘉宾主题分享 Guest Speakers
20:50PM – 21:00 PM 问与答 Q&A
21:00 PM – 22:30 PM 社交酒会 Networking
We are pleased to invite Ms. Julie Zhang to share a Topic of "30 Second Commercial"
It is very important that you can impress interview and convince them that you are a good fit for a job. Create your "30 Second Commercial." You have 30 seconds to introduce yourself to a hiring manager. You want this person to know your objective and convince them why you're a good fit. Practice your speech with people who can give you feedback. Julie will share some examples and methodology to help you market yourself.

我们很高兴邀请张曦女士分享一个"30秒广告"的主题

你能给面试留下深刻印象,让他们相信你很适合这份工作,这一点非常重要。创建你的"30秒广告"。你有30秒的时间向招聘经理介绍自己。你希望招聘经理知道你的实力,并让他们相信你是一个合适的人选。与能给你反馈的人练习这个这个30秒的个人介绍演讲。Julie将分享一些例子和方法来帮助你展示自己。
Julie Zhang - FC Talent, Recruitment Director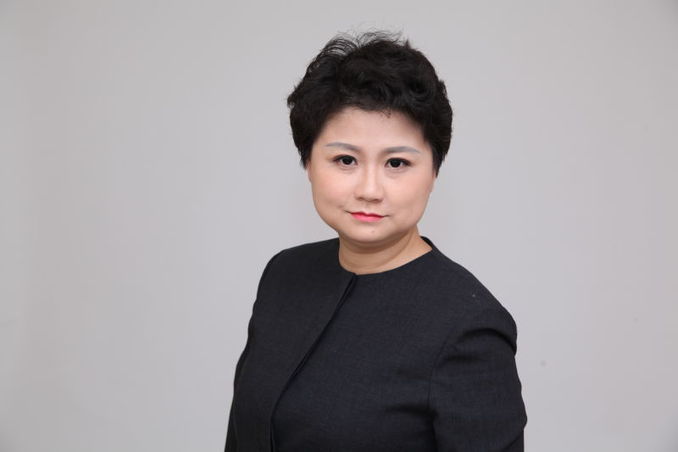 Julie Zhang is an experienced business professional and had been working for Center of American States since 2011. During this period of time, she worked for SMEs of United States for their recruiting services due to their requirements to start up new office in China. Before joining Center of American States, Julie had been working for a Dutch Human Resource Consulting Company, International Top Talent as a project manager. She organized HR consulting projects in a very professional manner and recruited Chinese students for Dutch research institutes.
Julie是一位有经验的专业人士,自2011年以来一直为美国各州在华中心工作。在这期间,她负责美国中小企业的招聘工作, 帮助他们在中国启动新办公室。在加入美国各州在华中心之前Julie一直为荷兰人力资源咨询公司International Top Talent工作, 任职项目经理。她以非常专业的方式开展人力资源咨询项目的推进, 为荷兰研究机构及公司招收中国学生和中国专业人士。

Julie Zhang graduated from Thunderbird School of Global Management, the top‐ranked US business school with international management focus. In addition to the MBA degree from Thunderbird, she also holds a BA degree in English Literature from East China Normal University.

Julie毕业于美国著名的雷鸟全球管理学院, 雷鸟是美国排名顶尖国际管理商学院。除了雷鸟的MBA学位之外,她还拥有华东师范大学英语文学专业学士学位。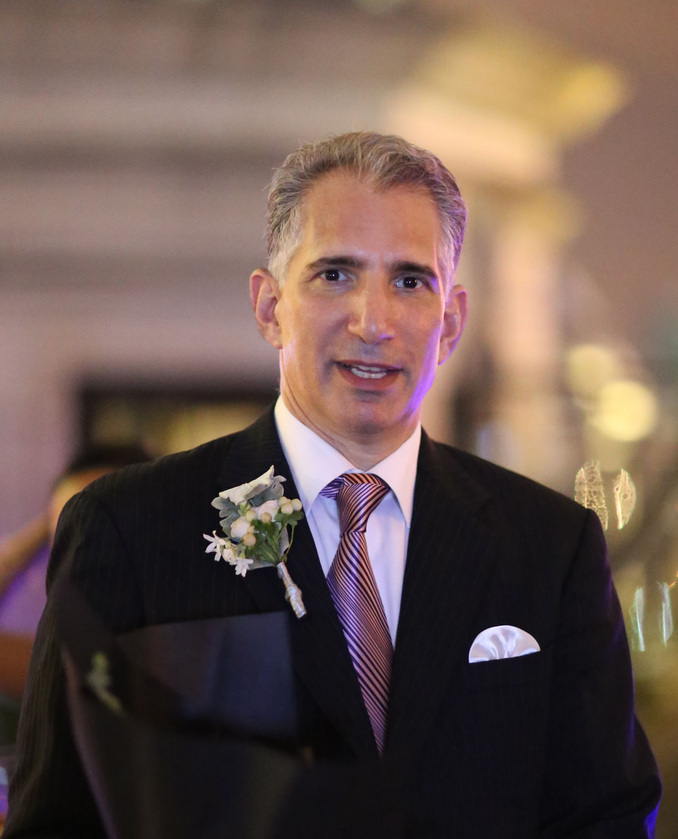 Michael has been managing organizations for more than twenty years. He graduated from the American University Washington College of law, clerked for two United States federal judges, served eight years as a Federal Prosecutor with the United States Department of Justice (receiving an Outstanding Attorney Award in 1993 and 1996), and as Minister of Justice and Special Prosecutor for the Republic of Palau. In early 2005, he moved to China to serve as Asia Pacific CEO for Day Light Inc., USA, and has subsequently worked in a variety of industries including environment, education, human resources, fashion, retail, health/beauty and media. He serves as President of US Green Solutions and Senior Consultant for Netspring.
Michael is a professional trainer and business coach who has serviced International companies including Baxter, Bayer, Shanghai GM, Johnson Controls, SAIC Motors, SAP and others. Michael sits on the WildAid International Advisory Board, and previously served as the Chairman of the Shanghai American Chamber of Commerce Environmental Committee, and the Chicago China Club in Shanghai. He also runs Imperial Competitions and is an actor who has appeared in numerous movies, television shows, commercials and promotional videos.
These evenings are an amazing platform for you to forge new connections, meet new friends and to become visible to Executive Search Agents and Headhunters.
这些聚会活动是一个非常棒的机会, 让你结交新朋友, 遇见老朋友,同时也可以在一个轻松的环境下遇见猎头公司,聊聊职场发展机会。
This is the opportunity for headhunters, HR. personnel and employees to meet and discuss career development opportunities in a non-compromising environment. It is often not what you know but who you know that gets you the next job.
FC Club的职业发展聚会提供了一个独特的平台,你可以连接更多人脉, 将你和你的职业生涯新高。
These nights are for:
- People looking for more opportunities for career development and/or for new and more interesting challenges.
- Companies that are looking for employees and suggest to your HR people that they attend.
- Executive Search and Headhunter companies is a golden, not to be missed, opportunity.
- People wishing to meet and have a good time with some of Shanghai's best.
参加活动你将有机会:

- 人们寻找更多的职业发展机会和/或为新的和更有趣的挑战。
- 公司正在寻找员工,建议你的人力资源的人参加。
- 对猎头顾问这是一个不容错过的机会。
- 人们希望遇见和最优秀的人结交新朋友,享受好时光。
In short these nights provide a unique platform for you to potentially make the connection that will take you and your career to new heights.
A friend of a friend is a friend, so join us and meet old friends, make new friends and empower your business network. And do not forget to bring lots of name cards!
现在就开始拓展你的新人脉吧, 加入我们的活动。 不要忘记带上很多名片哦。
Please forward this message to anyone who might be interested in it.
欢迎将活动邀请信息转发给有兴趣的朋友。
We are looking forward to seeing you.
我们期待你的参与!
Regards,
FC Club Shanghai Team
event@fcclub.com
www.fcclub.com
Tel: 1300 3211 151
Partners 合作伙伴: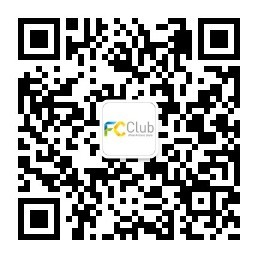 Add FC Club wechat as your contact to get most updated information about events, event pictures, jobs, featured guests, promotions etc.
Our wechat Official Account ID is fcclub2002 and you also can scan our QR code to follow us.
我们的微信公帐号是fcclub2002, 你也可以扫描我们的二维码, 来关注我们。谢谢大家关注,欢迎转发。
About JADEVALUE
JadeValue is a Fintech Incubator located in the heart of the financial center in Shanghai, Lujiazui.
We provide promising Fintech startups with the capital, talent and network they need to reach their next level. With a stunning view over the Huangpu River, our large incubator space is an innovation, learning and idea exchange platform, where startups, investors, and the global FinTech network can interact.

FOCUS AREAS
We are looking for great founders and teams with ideas and passion to disrupt their industry. We focus on the areas we believe will generate some of the most cutting edge FinTech innovation in the future.
InsurTech, Blockchain, Credit Diagnostics, Real Estate Big Data / AI, Robo Advising


关于JadeValue
JadeValue是一家坐落于上海金融中心——陆家嘴核心区域的金融科技孵化器。
坐拥黄浦江迷人江景,汇聚全球顶尖创业团队、投资人和金融科技社交网络。我们致力于打造一个创新、学习和思想交流的高科技孵化平台,帮助金融科技初创企业攀登事业新高峰。
专注领域
我们正在寻找有志于改变行业的优秀创业者和创业团队。我们专注于未来将产生划时代意义的金融科技创新领域。
保险科技、区块链、信用诊断、房地产大数据/人工智能、智能投顾

场地照片 Venue pictures: