FC Club (Shanghai) Entrepreneurs, Investors, Finance, Banking, High-Tech Networking Evening
with 10 Guest Speakers
FC CLUB上海 2017年投融资大趋势交流酒会
& 金融、银行、科技之夜
- 与10位创业.投资嘉宾深度交流研讨
When: August 25, 2017 Friday 2017年8月25日
Time: 19:30PM - 23:00PM 晚上7:30PM至11PM
Venue: SABOR Shanghai
Address: No. 33 Sichuan Zhong Lu, near Waldorf Astoria Hotel
上海市四川中路33号创业大楼1楼(近华尔道夫酒店)
Tel: 021-6333 3591/6333 3592
Metro: Line 2 Nanjing Dong Lu or Line 10 Yuyuan Lu Station, about 10 minutes walking distance
地铁: 2号线南京东路站 或者10号线豫园路站,步行10分钟左右
Formality: Panel Discussion & Networking Party 活动形式:主题分享,交流酒会
Expectancy: Around 200 People 活动规模: 200位左右
This exciting event will be held at SABOR Shanghai on Friday August 25th, 2017. 8 companies will be given the opportunity to pitch their innovative products and services to a panel of experts, investors, business owners and professionals. Featured entrepreneurs and investors will be announced one week before the event.
RSVP Options: (It includes one complimentary drink and participation in a lucky draw)
报名方法:(费用包括一杯免费的酒或饮料及参加抽奖)
1. Special prepay discount:
Only RMB120 for one person or RMB240 for two people and buy the ticket online click the link below or scan the QR code (Buy before August 25 at 7pm and please prepay and share the event to your moments. Please add our wechat 1300 3211 151)
预售票提前支付优惠折扣: 120元/1位或者240元/2位(请于8月25日7点前购买。请提前支付并且将活动分享到朋友圈,请加FC Club微信1300 3211 151) 请直接点击以下链接或扫二维码直接购买
https://yoopay.cn/event/08252017
2. RSVP by wechat and pay in advance

Only RMB100/person. Please add our wechat 1300 3211 151 and advise your name and contact number. To enjoy this special discount and please share the event to your moments
3. Early bird discount and RSVP by email 邮件报名提前预订优惠
- RMB140/person RSVP 优惠票: 140元/位
- Bring Friends! RSVP two people:RMB120/person 邀请朋友一起参加,优惠价格 120元/位

Please email your full name, company name, position and contact number to event@fcclub.com
提前邮件预订优惠报名请将全名,公司,职位, 手机号及邮箱发送至 event@fcclub.com
4: Walk-ins RMB180/person 现场购票:180元/位
Investors from top investment company's guidance for emerging entrepreneurs
1. Investment experts- Analyzing the trends of investment and fundraising fund raising
2.Famous investors- Sharing how to find favor with investors for a new enterprise
3.Well-known enterprises- Sharing the experience of starting a new enterprise
Highlights: 活动亮点:
- 10 guest speakers 豪华阵容嘉宾为创业之路拨开迷雾
- The precise match 精准匹配
- Maximize success rate of financing 最大化提升融资成功率
- Connecting projects 项目现场展示, 对接优秀项目
- Tailored to objectives of the target audience 对接优秀项目 整合行业媒体/面向精准受众
- Solidifying attendees' comprehension of event objectives 在行业内深度传播活动影响力
- A Deeper Look: Brilliant Entrepreneurs 创业团
Agenda:活动议程表:
19:30 PM – 20:30 PM Registration & Networking 签到&酒会
20:30 PM – 20:35 PM Greetings & Introductions 主持人开场
20:35 PM – 21:00 PM Panel Introductions & Discussion 嘉宾演讲和互动研讨
21:00 PM – 21:15 PM Q&A 问与答
21:15 PM – 21:30 PM Brilliant Entrepreneurs Speech 创业团
21:30 PM – 21:40 PM Lucy Draw 抽奖
21:40 PM – 23:00 PM Networking 社交派对
More investors and founders info will announce one week before the event...
特邀创始人嘉宾 Featured founders:
Afu 阿福 Thomas
Founder of German Smart Innovation & Engineering Center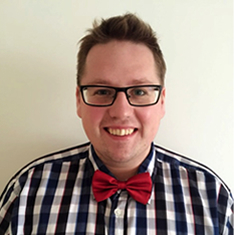 AfuThomas is a German guy, married to a Shanghainese wife and living and working in Shanghai. His open and humorous character as well as his professionalism and passion are a perfect link between the Western and Chinese culture. Through his special type and humour, he gained a lot of praise and recogniton in Chinese and international social media and traditional media.

In his weekly podcast, AfuThomas successfully talks about everyday topics and social
phenomena using clear and easy language. Since starting the video podcast got more
than 306 million clicks in one year. Offical Account 【阿福Thomas】
MAJOR ACHIEVEMENTS
2016 Most Creative Artist
2016 IMS Most Creative Artist International
TOP81 of the Most Successful Social Media Stars in China
TOP 10 of the Most Influential People in Shanghai
TOP 10 people.cn Shanghai Social Media TOP 10 "Positive Energy" Works
Mr. Jordan Campbell
Founder & CEO of SPIRIT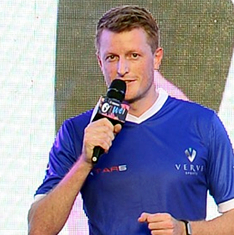 Hailing from Scotland, Jordan has navigated the Chinese market for over 11 years now, immersing himself deeply into the cultural, social and business worlds.

A seasoned entrepreneur, Jordan has founded and runs two companies across Greater China, called Verve & SPIRIT. Verve is well-known for its engaging event and promotional services, providing event management solutions for a vast array of brands, from the F1 and Adidas, to Marriott, Budweiser and Wella.

His second company, SPIRIT, engages corporate workforces through fitness, wellness and sports. A unique proposition here fitness trainers and sports coaches are sent to offices to do in-office trainings, SPIRIT has received much acclaim, despite only having launched last month. Partners include Reebok, Shanghai WOW!, both of whom leveraging the relationship to form strong corporate communities. The vision is to have inter-company sports Olympics.

Jordan thrives on networking, growing his businesses, and learning from those around him with expertise in areas of weakness. There's always room to learn!
Ms. Claire Victoria PAN 潘映桥
Founder of VA - Wine Selected By Women, For Women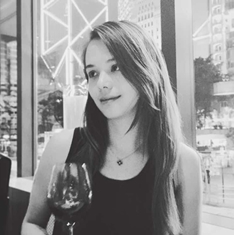 Claire was born in Shanghai, 18th generation descent of the PAN's family from Suzhou (富潘), ancient Sino-European merchant; nonetheless Claire's early life was influenced by Shanghainese culture. Being a wine business writer and entrepreneur, Claire spent years in Paris where she started her career. In 2010, Claire made her first visit to Saint Emilion, when she developed her knowledge and passion in Fine Wine. Claire is the founder and director of VA (China's first Wine for Ladies platform), Ambassador of Prosecco, Ambassador of Wine in Chile, Portugal Wine Ambassador; Associate Judge of SIWC (Shanghai International Wine Challenge), and a columnist of WBO (Wine Business Observation). Claire speaks fluently in six languages, mostly Mandarin, English and Cantonese, along with French, Shanghainese and Teochew. She holds a Master degree in management from IAE Lille. She is the current President of IAE China Alumni.
Eric Cheng
Founder of HAMS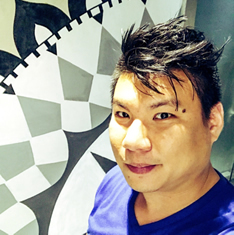 Started HAMS in 2013. Believes that the future of Chinese international brands needs to stem from respect and deep sense of understanding of the Chinese way of life and culture instead of following the West as it has been HAMS aims to allow artists from all disciplines to express their forward-thinking sense of art and style through fashion product design, acting as a conduit for the expression of Chinese culture to the world.

The HAMS logo is called an "opposite arrow". An arrow represents speed, intellect, and target
Going in the opposite direction represents the attitude of the 21st century forward-thinking young Chinese generation. The three groups of target customers are: designers, musicians, and curators. The price ranges from 700 to 1300 RMB with average price at 850 RMB. HAMS has created three seasons of design theme focusing on sharing the stories of Taiwanese.
2013回国创办HAMS。 他相信一个中国国际品牌的未来,需要从深入理解中国的生活方式和对本我文化的尊重做起,
而不是一昧跟随着西方文化。HAMS通过时尚产品设计,致力于帮助不同领域的艺术家来表达他们前卫的艺术理念和方式。 同时,也承担向世界传递中华文化的使命.
HAMS的LOGO是一个逆行的弓箭。 箭代表着速度、智慧和目标。朝着逆行的方向前进是一种态度,是新世纪有着瞻前性中国年轻一代的态度。标客户群体有三类:设计师,音乐人和策展人,鞋款价格区间为700元 1300元,主要价格带在850元 第一季至第三季产品聚焦台湾原住文化的设计,第四季开始中国内地主题的设计。 销售渠道:线下渠道65家,线上各大主流平台。
白微微,Elpha White
Mr Company, Men's fashion & lifestyle Founder 先生公司 引领中国男士质感生活
英国伦敦艺术大学中央圣马丁艺术设计学院策展硕士。
从事时尚、艺术、设计、商业领域8年,服务过客户:LVMH集团、TOD'S集团、三星集团、上海新天地、瑞安集团、香港新世界集团 、银泰集团、ELLE CHINA、上海时装周、海南航空等。Elpha曾经就职于CISCO思科dan'r大中华区创意总监。
2006年~2008年,北京揽胜广告创意主脑, 2009年,于伦敦创立英中艺术设计协会。 2011年,创立创意事务所-白厂WHITE FACTORY
GLORIA LEE
Founder and Designer of TISSH
Canadian designer and serial dreamer, Gloria Lee, began her love affair with designing at an early age. She remembers avidly watching Fashion Television and doodling dresses in her childhood. But life is a funny thing and it can lead you down a very different road.

Set to be an actuary, Gloria was finishing up her degree at the University of Toronto when a chance shopping encounter brought her to purchase amethyst stones and jewelry making supplies. That night she made her first pair of earrings and her passion was reignited.
Soon after, Gloria enrolled at Coco Fashion Design Institute to learn pattern making and garment construction. Designing luxe clothing with simple lines was her goal.

Today, her clothing and jewelry collections have graced runways in Toronto, St. Maarten and New York as well as on celebrities and TV personalities such as: Erin Heatherton, Louise Roe, Dana Ward and Elena Semikina.

She creates for the modern woman with a clean, simplistic approach, yet infused with subtle details. She sees beauty in form and promotes understated sexiness.

A big believer in positive thinking, Gloria meditates on her pieces and wants women to feel good, to know that they are powerful creators in their own right.

Gloria spends her time in Shanghai and Toronto and can be persuaded to give impromptu tarot card readings.
Mr. Colin Bogar
CEO and Founder of Property Passbook


Colin has more than 15 years of experience in the global real estate industry and is the founder of Property Passbook. Founded in Shanghai, Property Passbook is the largest online global marketplace for new residential investment real estate. Previously Colin worked in global real estate private equity and was the Head of Research at Colliers International in Shanghai, where he worked with large international developers and investors on global project identification, development consulting, and cross border market analysis. He is often quoted in the Wall Street Journal, BBC, Financial Post, CBC, Globe and Mail, and many other leading financial publications on topics related to the global real estate industry. He is also an Associate Professor at Shanghai Jiaotong University where he teaches courses related to finance, marketing and leadership. He has lived in China for over 9 years and speaks fluent Mandarin Chinese.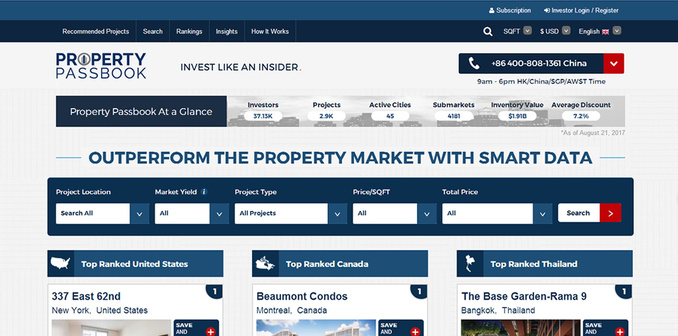 特邀投资人嘉宾 Featured Investors:
Mr. Gao Yuan - Vice President/ Managing Director
WHALE CAPITAL (Shanghai) Co., Ltd.
- PE/FoF investments and post investment activities
- Business developments and cross-border M&A
- Collaboration with public listed companies on co-investments
- Strategic partnership development in VC/PE investments
Before joining WHALE CAPITAL Mr. Gao Yuan was the General Manager of Direct Investment at ORIZA HOLDINGS. Lead portfolio management team to provide value-added services including business developments, operational assistance, capital markets supports and exit strategy; Drive M&A activities in growth and pre-IPO stage companies in TMT, Biotech, Financial and other emerging sectors; Develop and maintain C-level relationship with existing portfolio and the investment communities. Serve board of directors role at leading IT services, online gaming and IC companies. Recent deals: CMC Holdings(华人文化控股), Ucloud, 基石药业, etc.
高源先生现任海鲲资本副总裁,主要从事与上市公司合作设立并购基金、股权直接投资、以及知名基金FOF投资。之前他在元禾控股直接投资部担任总经理, 期间主导在TMT、文化消费和医疗健康等战略新兴产业的投资并在多家高科技企业担任董事。他曾经在亚美亚通讯、联想集团和戴尔中国负责业务发展和并购、战略联盟以及市场营销等管理工作。回国前他在普华永道咨询为企业提供战略管理和信息化咨询。

高源先生是上海欧美同学会理事和MIT同学会会长, 他在上海财经大学获得经济学士学位, 并获得美国卡内基梅隆大学公共管理硕士和麻省理工学院MBA学位。
Mr. James Jin - General Partner of Ventech China 银泰资本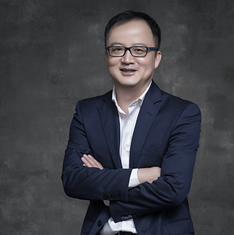 James is Partner at Ventech China Fund, Ventech China is a well known venture capital fund actively investing in Internet, Consumer and Education space in China. It successfully led investment in Jumei, Jumi Box, Keep, Blued、Magmode, etc. Before joining Ventech China, James co-founded CMHJ China Technology Fund focusing investing in Hi-Tech early stage companies. Prior to his investment career, he managed a startup in Silicon Valley for 7 years, and sold to a PE firm.
He is an adjunct lecturer at Nanyang Technological University in Singapore and advisor to several startups. James graduated from Shanghai International Studies University, and hold MS of Computer Science from California State University, East Bay, and MBA from the Wharton School, University of Pennsylvania.
James Jin (金晨)先生是Ventech China(银泰资本)的合伙人,负责中国地区的投资。 Ventech China 成功投资了聚美优品、积木盒子、Keep、Blued、名堂等优秀创业公司。加入Ventech 之前金晨先生是招商和腾创投的创始合伙人。投资中国早期和成长期的企业。之前,James在美国硅谷管理一家创业企业七年,并成功出售给私募股权基金。他也是数个创业公司的顾问,同时也是南洋理工大学创业与创新硕士课程的客座教授。金晨先生毕业于上海外国语大学,并拥有美国加利弗里亚州立大学计算机科学硕士学位,美国宾西法尼亚大学沃顿商学院工商管理硕士学位。
Joseph Lee (Emcee)
Founder of Busy Bee Education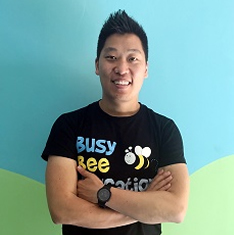 Ambitious entrepreneur would be an understatement for Joseph Lee. Being born into a middle class family in Canada life was very simple for his family but not for him. He envisioned doing many things as a young child and was fortunate enough to know what he wanted to be at a very young age, a successful businessman.
With over 15 years of work experience in the following industries: F&B, retail, real estate, banking, fashion, and education, he has developed a great skill to create businesses from scratch. Through his work experience, he's learned how to spot and develop great opportunities, create successful marketing strategies, and has successfully raised capital. A true serial entrepreneur by heart and one that is on a mission to make a difference in this world.
Please forward this message to anyone who might be interested in it.
We are looking forward to seeing you.
Regards,
FC Club Shanghai Team
event@fcclub.com
Tel: 5694 9093 or 1300 3211 151
Special thanks for our event partners and speakers 特别感谢我们和合作伙伴及嘉宾:
Venue pictures: