FC Club Skylight Rooftop Fashion Networking Party on the Bund @Shook!
星空下的外滩露台时尚之夜
cooperate with Julia's Events
Party & Networking with more than 300 guests!
现在就加入这场300人的盛大社交派对吧!
When 日期: Saturday June 23, 2018 from 19:30pm to 23:30pm
Where 地点: Shook! Shanghai @ The Swatch Art Peace Hotel
Address: 23, East Nanjing Road Near Zhongshan Dong Yi Road (Bund 19)
南京东路 23 号近中山东一路(外滩 19 号, 斯沃琪和平饭店艺术中心楼上)
Tel: +86 (21) 2329 8522
The Dress Code: Glamorous or Fashion Friendly
着装:优雅迷人/闪耀夺目
Fashion Show @9:00PM 泳装时尚秀@9PM by SAFIRE Fashion Swimwear
More than 300 industry leaders and fashion & stylish professionals are expected to attend including fortune 500 companies, business owners, entrepreneurs, investors, fashion, art, creative professionals and professionals from many different backgrounds. Come to socializing and connecting with a stylish and trendy crowd of professionals.
300多名行业精英和时尚专业人士参加,包括500强企业、企业所有者、投资人和来自时尚、艺术、创意等不同背景的专业人士,这是一个与创业创意精英交流的酒会, 也是一个与时尚的人士交流的社交酒会。
Shook! rooftop is an enormous rooftop terrace overlooking the Huangpu River and it
is one of Shanghai
's best views on the bund. It will be an evening full of fun, meeting new people, socializing and appreciating the very stylish surroundings and the beautiful crowd.
Shook! 拥有一个超棒的露台,可以俯瞰黄浦江,是上海外滩的最佳景观之一。Shook! 拥有大型的室内和室外空间。这将是一个充满乐趣的夜晚,结识新朋友,社交,欣赏时尚的环境和美丽的人群。音乐、美酒、日落,随着美妙的声音进入夜晚。
RSVP Options: (It includes 1 complimentary drink and participation in a lucky draw)
报名方法:(费用包括1杯免费的酒或饮料及参加抽奖)
1. Special prepay discount 特别优惠:
- RMB138/person or RMB118/person (3 persons or more) RSVP before 11pm June 21
每位138元或
每位128元(2位及以上)或
每位118元(3位及以上)6月21日晚上11点前报名
- RMB148/person or RMB128/person (3 persons or more) RSVP before 6pm June 23
每位148元或
每位138元(2位及以上)或
每位128元(3位及以上)6月23日晚上6点前报名
https://yoopay.cn/event/06232018
2. Early bird discount and RSVP by email 邮件报名提前预订优惠 (RSVP before by June 23, 2018)
- RMB150/person RSVP 优惠票: 150元/位 (6月23日前报名)
Please email your full name, company name, position and contact number to event@fcclub.com提前邮件预订优惠报名请将全名,公司,职位, 手机号及邮箱发送至 event@fcclub.com
3: Walk-ins RMB190/person 现场购票:190元/位
We are pleased to invite Ms. Sofia Liu, Founder & Designer of SAFIRE Fashion Swimwear and Wang Yan, Founder & Designer fo Bluepinkarts by Yan / YAN.W / Hat Secret as our featured guest.

我们很高兴邀请索菲亚.刘, 丝菲尔时尚泳装创始人兼设计师以及汪燕, Bluepinkarts by Yan / YAN.W / HatSecret 三个品牌设计师及创始人作为我们的特邀嘉宾。
Sofia became a model when she was 16 years old and took part in the 2006 Miss World Beauty contest and the 2007 World Tourism Ambassador Championship. During these beauty contests she realized how important it is to be a classic and confident woman. Not only beautiful on the outside but also on the inside.

When she was 20 years old, she went to New York to study. This was the first time she opened her eyes and developed a world vision. After that she traveled around the world and saw many different aspects and multi-cultural lifestyles that gave her great inspiration in life.

At 27 years of age, she realized her most passionate goal in life is to design swimwear and due to the lack of quality within the fashion swimwear industry, Sofia decided it's time to create a new fashion swimwear brand and bring it to the world market.

Safire Fashion Swimwear is the first boutique fashion brand in the world to produce customized crystal bikinis, using the world famous Swarovski crystal to create the world's only exclusive selection and offer women the best luxury beach holiday style imaginable.

索菲亚在16岁的时候有幸成为一名平面模特, 2006年参加的世界小姐和2007年世界旅游大使冠军总军总决赛,并由此获得了诸多荣誉, 通过这些选美比赛让她从小明白健康自信对于女孩有多么重要, 当代女性不仅只追求外在美,更重要的要加强内在美,做一名内外兼修的现代女性。

当她在20岁, 决定去美国纽约进修英文,那是她第一次开扩自己的眼界,在那之后,她喜欢上了旅游,从此开启了人生中的世界之旅,去了不同的国家和地方,了解了不同的地域和文化,产生了自己对世界观和人生观独特的视角和理解, 在了解不同的地域和文化的同时,也给她带来了无限的设计创作和灵感。

当她在27岁的时候, 偶然的发现对于人生最具有激情的事情-设计泳装,在当今中国泳装行业缺乏时尚创新的现阶段,她决定是时候创立自己的时尚泳装品牌并带到全世界

丝菲尔时尚泳装是第一家高级私人定制限量版水晶泳装,我们在产品的设计上大胆创新,将世界最高端品质的施华洛世奇水钻元素镶嵌在产品上,为您专属定制独一无二的时尚泳装,伴随您体验时尚专属的海滩度假风。
Wang Yan 汪燕
Created three brands : Founder & Designer fo Bluepinkarts by Yan / YAN.W / Hat Secret
MA Fashion Design in Academy of Arts University in San Francisco,United States
2016/2017 IN BIRD'S NEST
Desgin the hats ,pin and the accessoriese for The 6th/7th Longines Equestrian Beijing Master
2017 CHINA(QINGDAO)INTERNATIONAL MARINE FASHION DESINGER COMPETITION, AWARD 10 BEST DESIGNER
2017 Rising Star Fashion Desinger Competitiom,Award the first prize of the hat designer
2018 SHANGHAI LONGINES GLOBAL CHAMPIONS TOUR,DESING THE CHIC HATS HEADDRESS
Bluepinkarts by Yan / YAN.W / HatSecret
三个品牌设计师,创始人
毕业于美国旧金山艺术大学服装设计专业
2016/2017年每年一届在北京鸟巢举办的:浪琴宝马大师级比赛设计帽饰,徽章等纪念品
2017年参加青岛海洋时尚节年轻设计师大赛,荣获10佳设计师
2017年参加中国年轻设计师大赛,荣获最美帽设计师第一名
2018年每年一届在上海世博馆举办的:浪琴宝马环球国际马术冠军赛设计帽饰
Free Manicure service @7:30PM 免费手指甲美化@7:30PM

Please forward this message to anyone who might be interested in it. 欢迎将活动邀请信息转发给有兴趣的朋友。

We are looking forward to seeing you. 我们期待你的参与!

Regards,

FC Club Shanghai Team
event@fcclub.com
www.fcclub.com
Tel: 1300 3211 151 or 5694 9093
Partners:
Venue pictures by MK & DESIGN: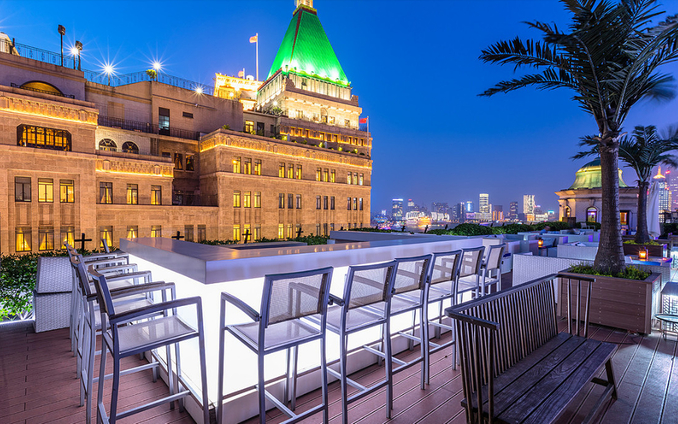 Add FC Club wechat as your contact to get most updated information about events, event pictures, jobs, featured guests, promotions etc.
Our wechat Official Account ID is fcclub2002 and you also can scan our QR code to follow us.
我们的微信公帐号是fcclub2002, 你也可以扫描我们的二维码, 来关注我们。谢谢大家关注,欢迎转发。
About FC Club
FC Club (Fortune Connection Club) - a network for business professionals and connect the international community and people from a broad range of cultural backgrounds and experiences.
The world's professionals amongst globally minded people include expatriates and people that have had experience abroad or that want to increase their connections with professionals from all over the world.
The FC Club is one of the biggest English speaking networking organizations in Asia. It is a very powerful and leading business networking organization and after 15 years now it has been developed to an international networking organization. It serves a rapidly growing community of over 200,000 active members.
The FC Club is dedicated to bringing together business professionals, business managers, expatriates, human resource managers, and headhunters for its monthly events. Various social networking events and activities including Investors & Entrepreneurs Mixer, Art, Fashion & Luxury Networking Evenings, Business & Financial Evenings, Media Evenings and Career Development Evenings etc. are held every month in Shanghai, Beijing and Hong Kong.
FC Club members are typically in their late 20's to late 40's senior management and more than 80 percent are country heads, general managers and heads of department. They are highly educated and motivated. Many of them are the most active mid-career business professionals in their respective communities all over the world. People often attend the events for purely social reasons - to meet old friends and to make new friends. They also know that often it is not what you know about whom you know that helps in life. They have found that The FC Club (Fortune Connection Club) www.fcclub.com is the place to meet the right people.
Since 2002 FC Club has organized more than 2,000 events in 10 locations. FC Club Networking Events is a weekly and monthly gathering of people who are interested in business networking and meeting socially. Various social networking events and activities including Business & Financial Evenings, Media, Sales & Marketing Evenings and Career Development Evenings, Fashion & Luxury Networking Soirée, Leaders Networking Evening, Hospitality Networking Evening and Supply Chain & Logistics Networking Evenings and other events through the calendar.
More than 200 events per year, over 25,000 guests welcomed at FC Club Events annually.
With FC Club You can
- Meet world's professionals to expand your network in your local community
- Offline networking events and activities
- Create your personalized professional identity
- Connect and expand your professional circle
- Connect business and find new business or career opportunities and make international friends
- Build and share experience and receive advise from experts and members who have experience
FC Club财富关系俱乐部 -成功从这里开始 – 生活 . 职业 . 商务
FC Club 是一家致力于举办活动的商务社交平台。每月的职业发展活动聚集各行各业的商界精英,人力资源和猎头公司的专业人士及外籍人士。
每月的艺术时尚与奢侈品聚会,企业家、商务金融活动吸引了投融资界人士,金融行业人士及外资和民营企业家们而传媒业聚会聚集所有媒体相关人士。
FC Club财富关系俱乐部是中国最大和最早的英语商务社交平台。 经过十五年的成长, 现已发展成一个全球网络平台。她迅速增长,在上海、北京、香港有超过20万的活跃会员, 几千场活动。
FC Club FC Club财富关系俱乐部的会员通常是30岁不到及40多岁之间的高级管理层。超过80%的人为地区及部门主管、总经理。
他们是受过良好教育的,在上海、北京和香港都是最活跃的商务及国际专业人士。他们经常参加活动的目的主要是商务社交,并结交新朋友,拓展人脉。
财富关系俱乐部提供您一个独一无二的平台,将带给您和您的职业或事业迈上新的台阶。
在FC Club你可以
- 扩大社交圈、结识来自世界各地的商务精英
- 线下商务社交主题聚会
- 创建个性化的职业身份
- 连接和扩展自己的专业圈子
- 拓展业务及寻找新的业务或事业机会
- 创建自己圈子并分享经验, 有机会得到有经验的专家会员的建议及交流