Event introduction:
To get you equipped for the knowledge and resources needed to succeed in the fast-paced world, at Digital Bootcamp Asia, we gather like-minded individuals to share valuable information and knowledge on various topics through workshops, networking events, panel discussions and etc. INSPIRED SERIES events are about travel, health, entrepreneurship, mental strength, and more!
This March 18th,2021, we have invited speakers from different industries including hotel, wedding, trading, and eCommerce industries to share their career advice and life stories. Through others' stories, we learn. We find out who we are, our passions, and the strength that lie within. We only live once, it's time to do what you love and also fall in love with the journey.
What's more, we have invited DJ Frinzy to join the event. Featuring music: Lounge, deep house, chill out. As the music enchants, connect with attendees, enjoy the free flow of drinks, taste the premium Belgium Pierre Ledent chocolates,and have fun!
Who should join us?
If you are interested in learning about career advice, leadership, inspiring entrepreneurship stories, and beyond, sign up now!
Schedule:
7:00-7:30 pm
Registration
7:30-7:35 pm
Event introduction
7:35-8:20 pm
Speaker sharing (15 mins/per speaker)
8:20-9:00 pm
Networking
*Get inspired from weekday to weekend!
Join our Saturday Workshop- Negotiations in China: https://yoopay.cn/event/32004524
Speakers:
General Manager of Kempinski The One Suites Hotel Shanghai Downtown.
She held several permanent and task force positions within Hotel Operations over the last 20 years on various assignments with Kempinski Hotels. That has brought her to a wealth of international experience having worked and developed in Germany, the UAE, Italy, Croatia, Africa, China, Indonesia, and Qatar. In her previous role, based at the Kempinski Head Office in Geneva as Regional Director of Operations Monika focused on leading operational aspects within the portfolio of Europe by applying the company strategy through developing people and increasing performance and quality.
Managing Director of TERANGA (SHANGHAI) TRADE CO., LTD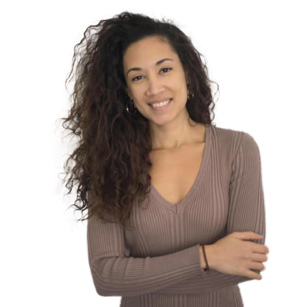 Isabelle is a Senegalese born entrepreneur with Lebanese and Cape Verdean origins in China since 2012. She is also the happy Mother of a 3-year-old son Matteo.
Isabelle is a dynamic & creative person. Able to build up successful projects from scratch and gather people from different cultures and nationalities to make things happen! Highly professional and empathetic, she manages herself towards selfdevelopment and share the learned lessons with the community she created in order to lift up each other.
Founder, CEO of Chic & Co events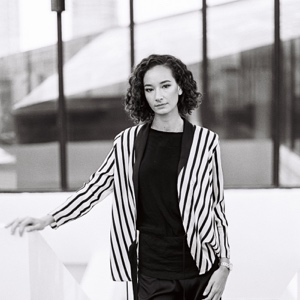 Cyrielle Mohara is a French entrepreneur, She started her career designing jewelry for very specialized customers all over Europe and Asia gaining deep experience and knowledge in both markets.

After moving to China for love AND opportunities, Cyrielle started Chic & Co events, currently one of the most sought-after luxury events and wedding planners in China. Having a strong business background and a very particular style and French flair in her work, she has grown the company quickly and now designs opulent destination weddings for a discerning clientele.
Founder of Tolmao Group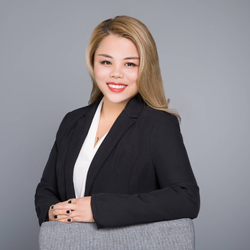 Natasha Fang is the Founder and CEO of Tolmao Group, a leading integrated marketing agency headquartered in Shanghai City, China. Recognized for original content, persuasive digital marketing strategies, interactive website designs, and influential event marketing campaigns, she has worked with a variety of clients.
About the venue:
Art Deco Chic In The Heart of Shanghai.
Nestled In Puxi's trendy Jing'an district, Kempinski the One Suites Hotel Shanghai Downtown is perfectly situated for exploring the city's historic scenic and cultural heritage.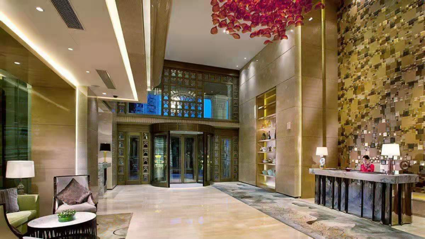 Chocolate sponsor:
Pierre Ledent is from Belgium, the country well known for chocolate and the home of high-end dessert brand Pierre Ledent. The chocolates are made with Belgium's traditional high-quality practices. Years of winning awards from countless competitions in various countries combined with the embellishment of life memories and beautiful memories created these extraordinary chocolates.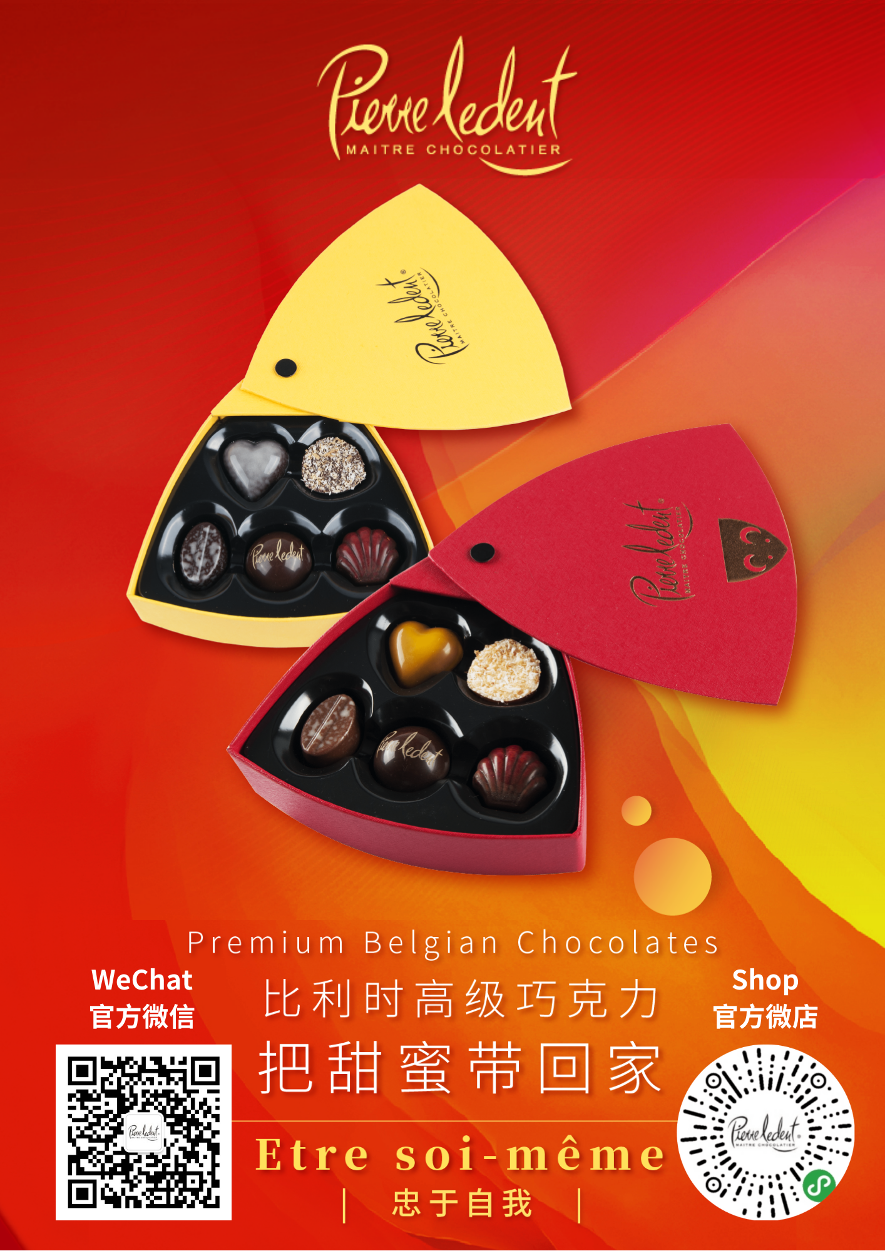 **If the event is postponed or canceled due to any Force Majeure Event, the ticket fee will be refunded in full.