Please note that all ore-orders will be sent on November 1.
Beijing is built around a 7.8 km long central axis. The famous city planner Liang Sicheng called it the spine of the city. All of the most important pieces of architecture were placed either directly upon the axis or along it in a perfectly balanced symmetry.
We have created a unique design of the Axis on the basis of a map of Beijing from 1935, and woven this commanding stretch onto a limited edition scarf available this winter.
The Central Axis was a road prepared for one man exclusively, as the middle gates on the entire stretch were solely used when the emperor moved through the city.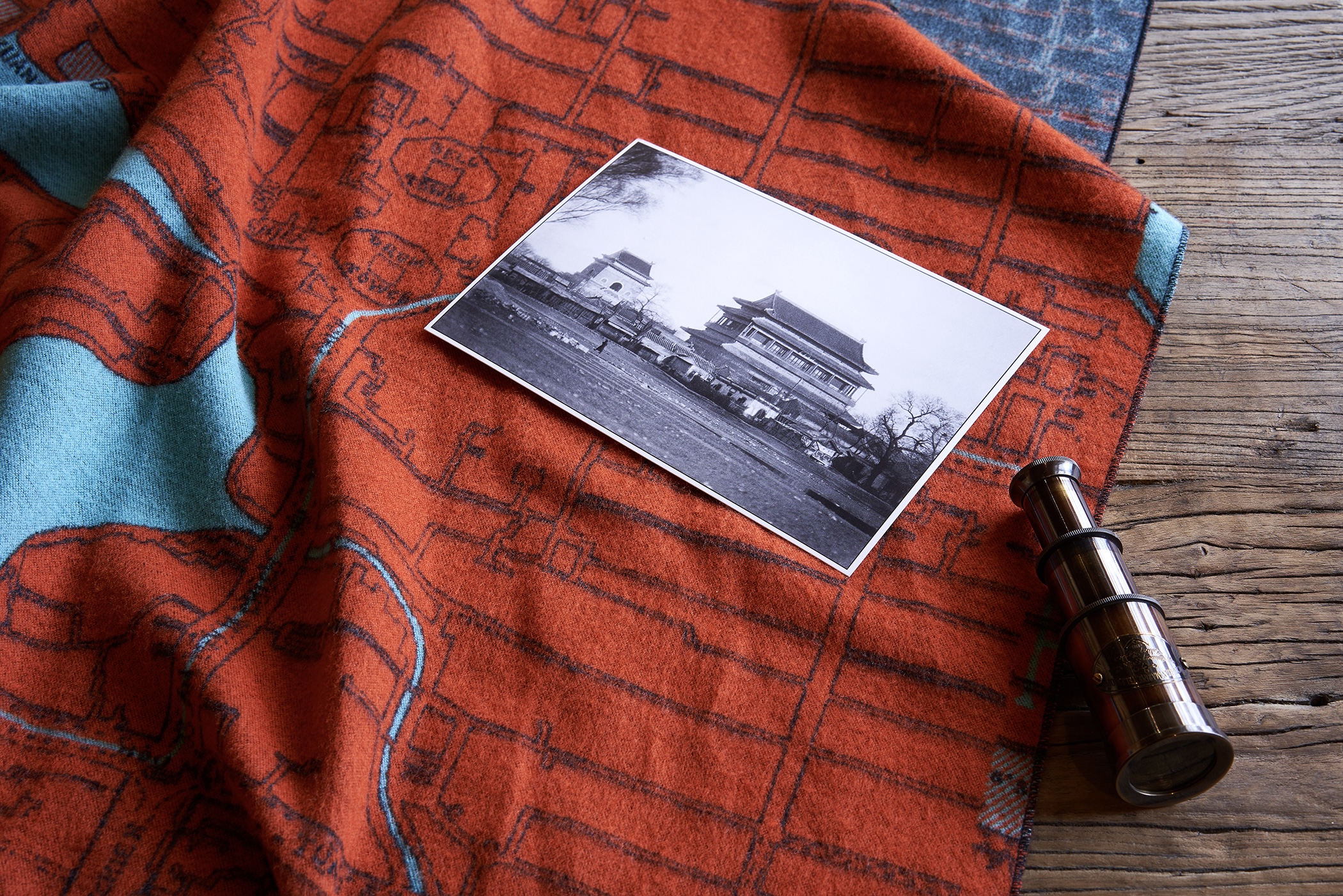 Today it is easy to forget, but during the dynasties the Drum and Bell Tower were the only pieces of architecture on the Axis that commoners could see, apart from bridges and city gates.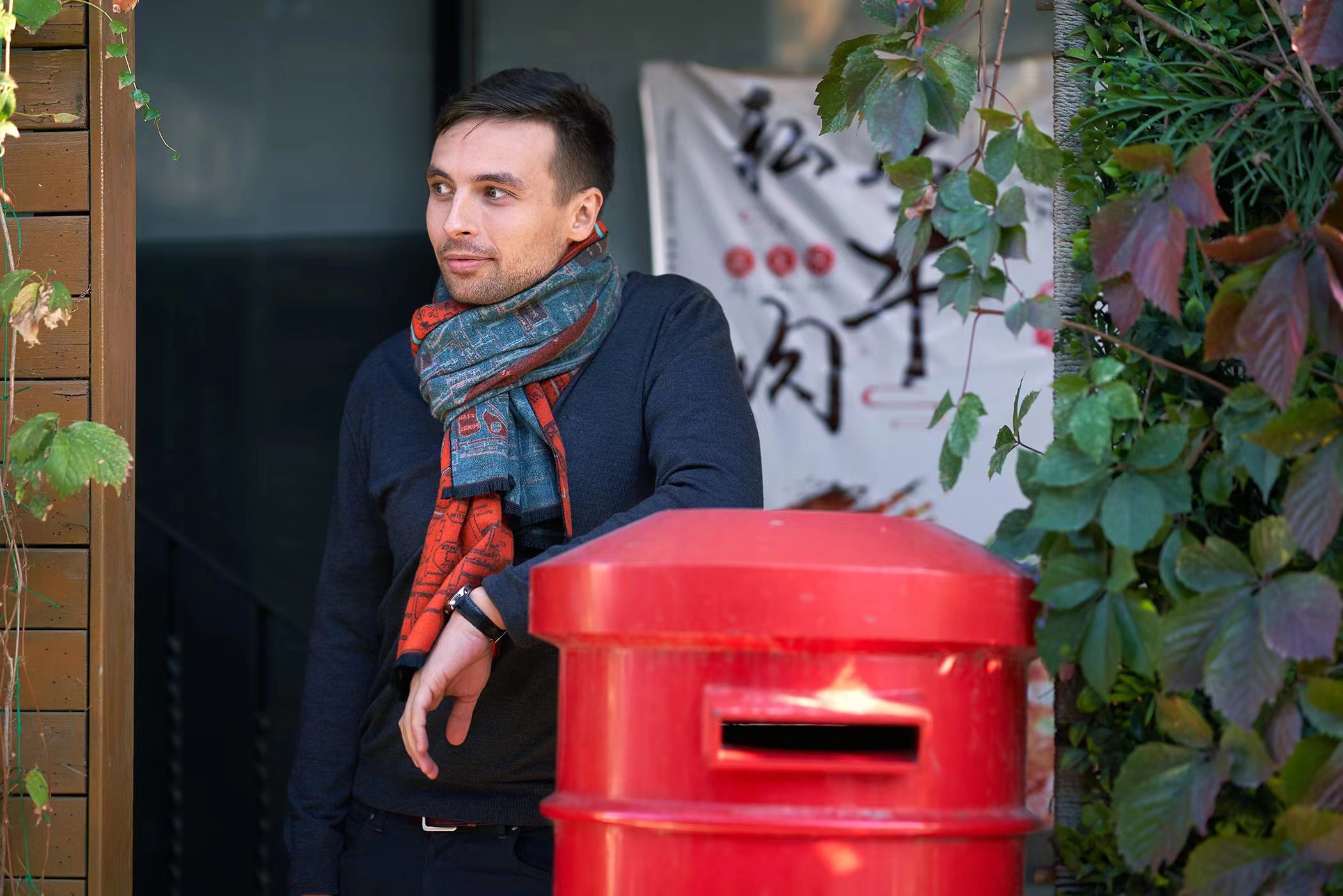 It was the sound of the drum and bells that dictated the rhythm of the entire city. Meaning that when the sky darkened it was the sound coming from the enormous bronze bell and the leather of the 25 drums that dictated when the city gates shot for the night.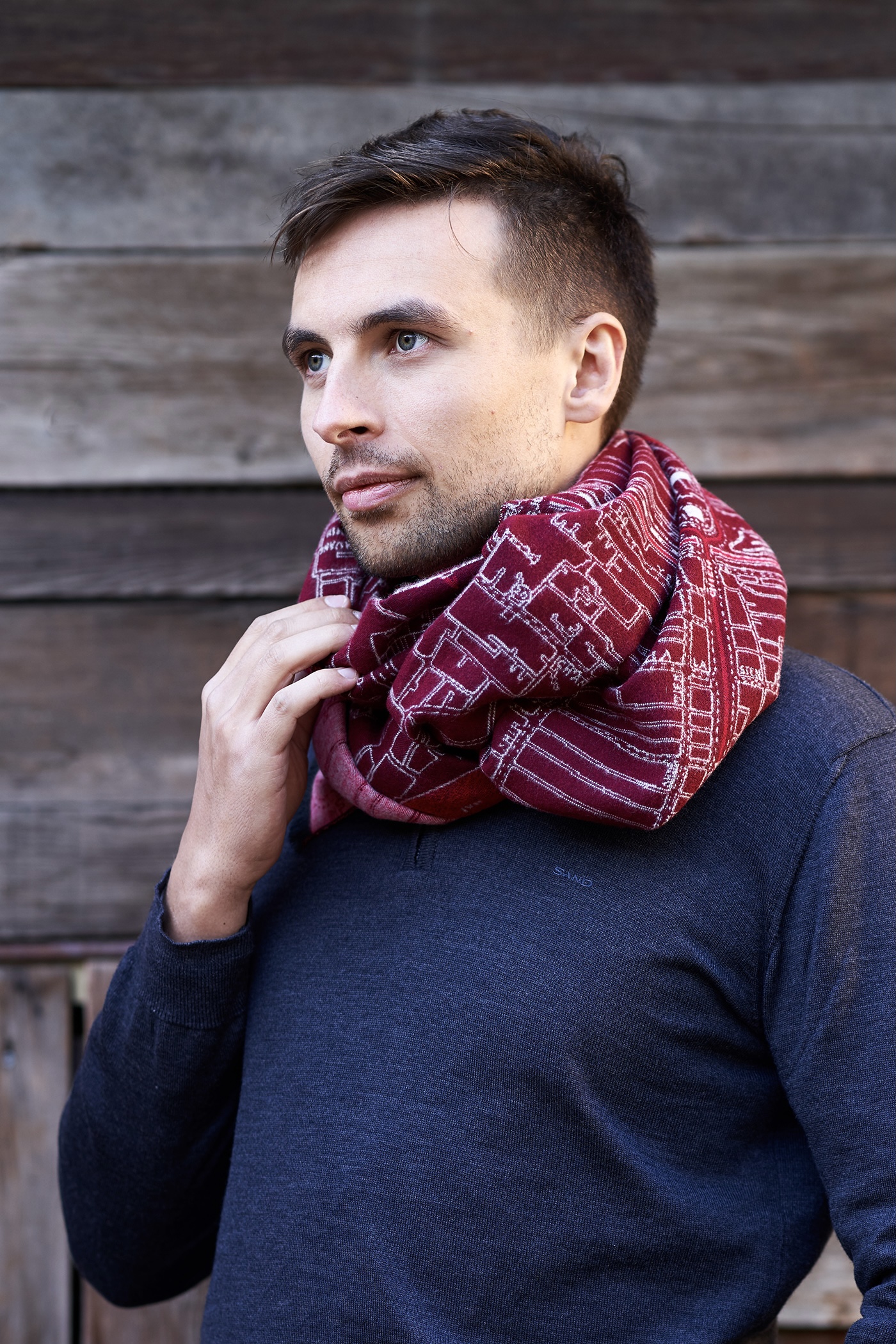 Emphasizing their importance, both the Drum and Bell Towers were actually higher than the throne hall of the Forbidden City, making them the tallest structures standing in old Beijing.
During the dynasties everything was built in relation to the architectural backbone of the Central Axis, nothing could be higher or more extravagant than what was situated here, but when the last emperor abdicated in 1912, former imperial enclosures became public, changing the use and status of the imperial architecture of the Axis.
First to detach itself from its imperial legacy was the Qianmen Gate, when the Qianmen train station opened next to it, Qianmen became the first thing you saw when you arrived in Beijing, giving the gate an almost Eiffel tower like status in representing the capital of China. Later this status was taken over by another piece of architecture on the Axis: the Tiananmen Gate.
In this way the road that originally prepared only for the son of heaven, played an important role in China's journey from dynasty to republic.