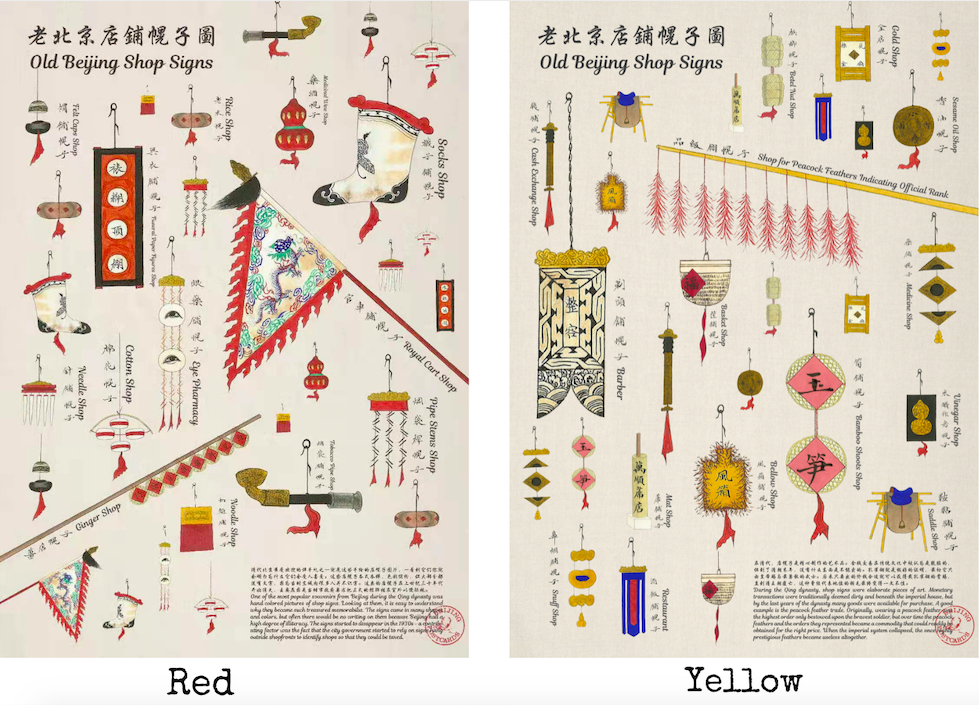 One of the most popular souvenirs from Beijing during the Qing dynasty was hand colored pictures of shop signs. Looking at them, it is easy to understand why they became such treasured memorabilia. The signs came in many shapes and colors, but often there would be no writing on them because Beijing had a high degree of illiteracy. The signs started to disappear in the 1930s - a contributing factor was the fact that the city government started to rely on signs hung outside shop fronts to identify shops so that they could be taxed.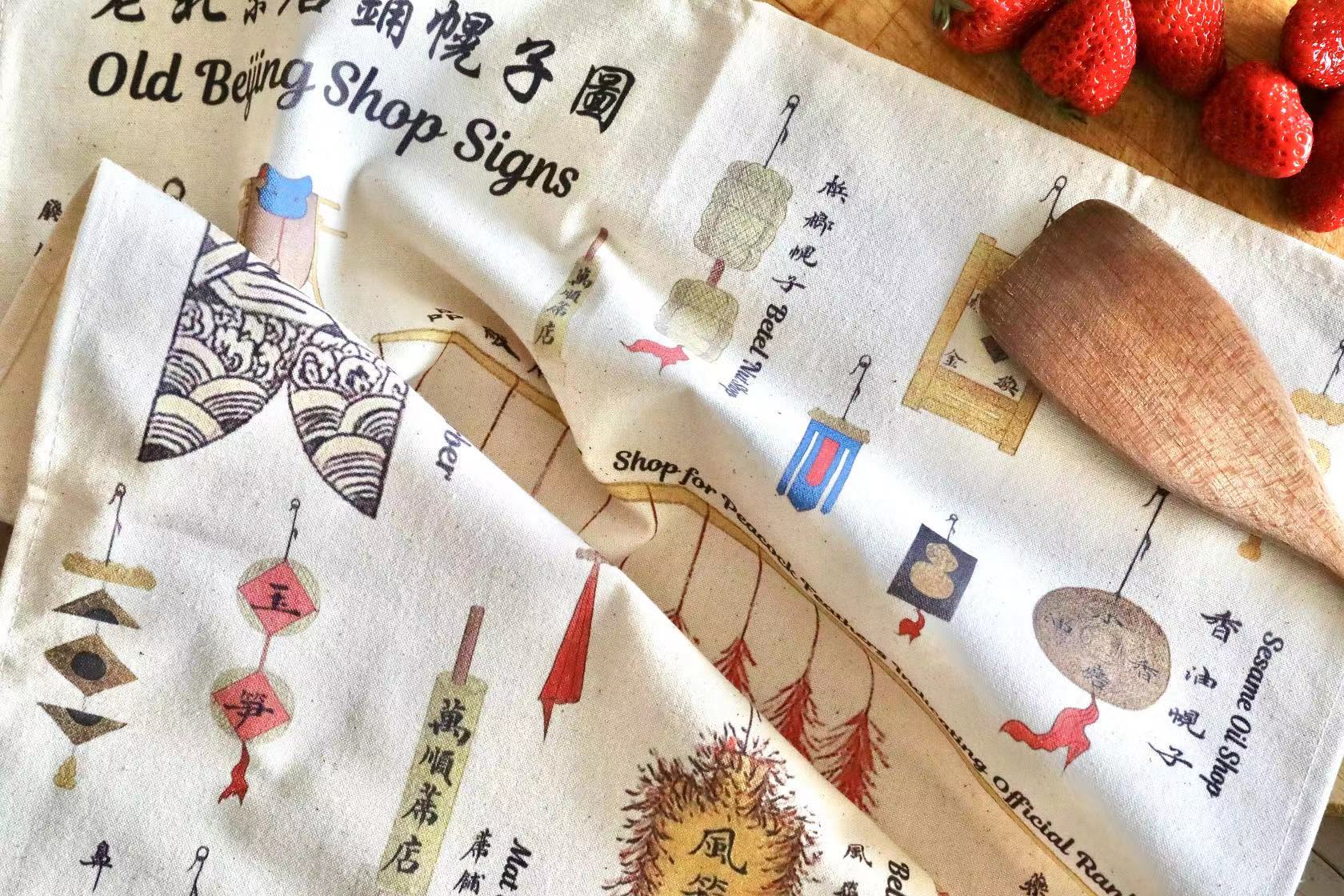 The shop sign of Beijing originally existed in hundreds of different varieties. Newcomers did not know the meaning of the shop symbols, but Beijing people were able to understand them in a blink of an eye. Many signs had a direct link to the dynasties and disappeared with the Qing - a good example is the elaborate embroidered dragon flag that used to promote an Imperial cart salesman - but other signs, like the noodle salesman sign with its dangling red fringes, can still be seen in north eastern China today.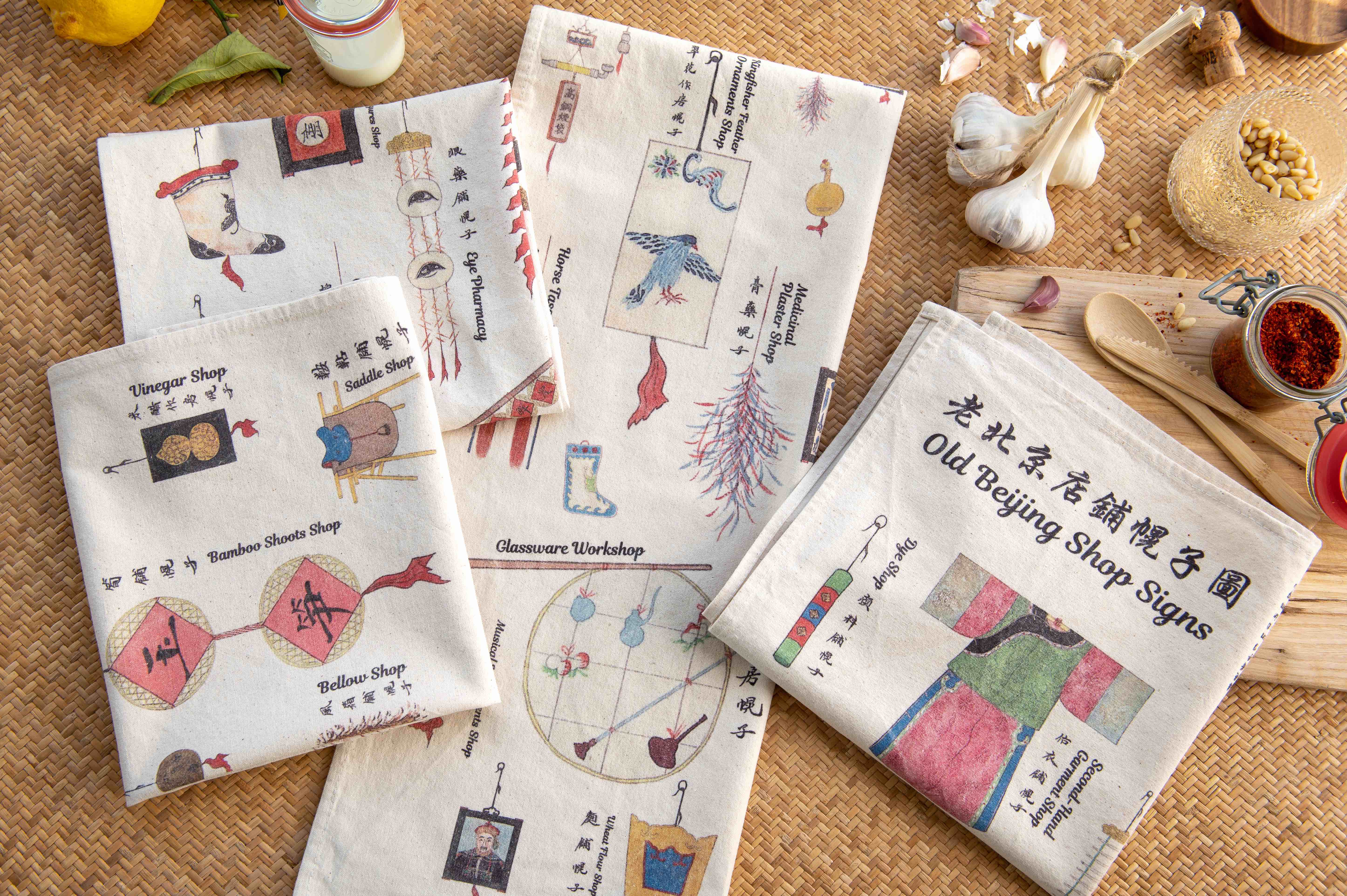 During the Qing dynasty, shop signs were elaborate pieces of art. Monetary transactions were traditionally deemed dirty and beneath the imperial house, but by the last years of the dynasty many goods were available for purchase. A good example is the peacock feather trade. Originally, wearing a peacock feather was the highest order only bestowed upon the bravest soldier, but over time the peacock feathers and the orders they represented became a commodity that could readily be obtained for the right price. When the imperial system collapsed, the once highly prestigious feathers became useless altogether.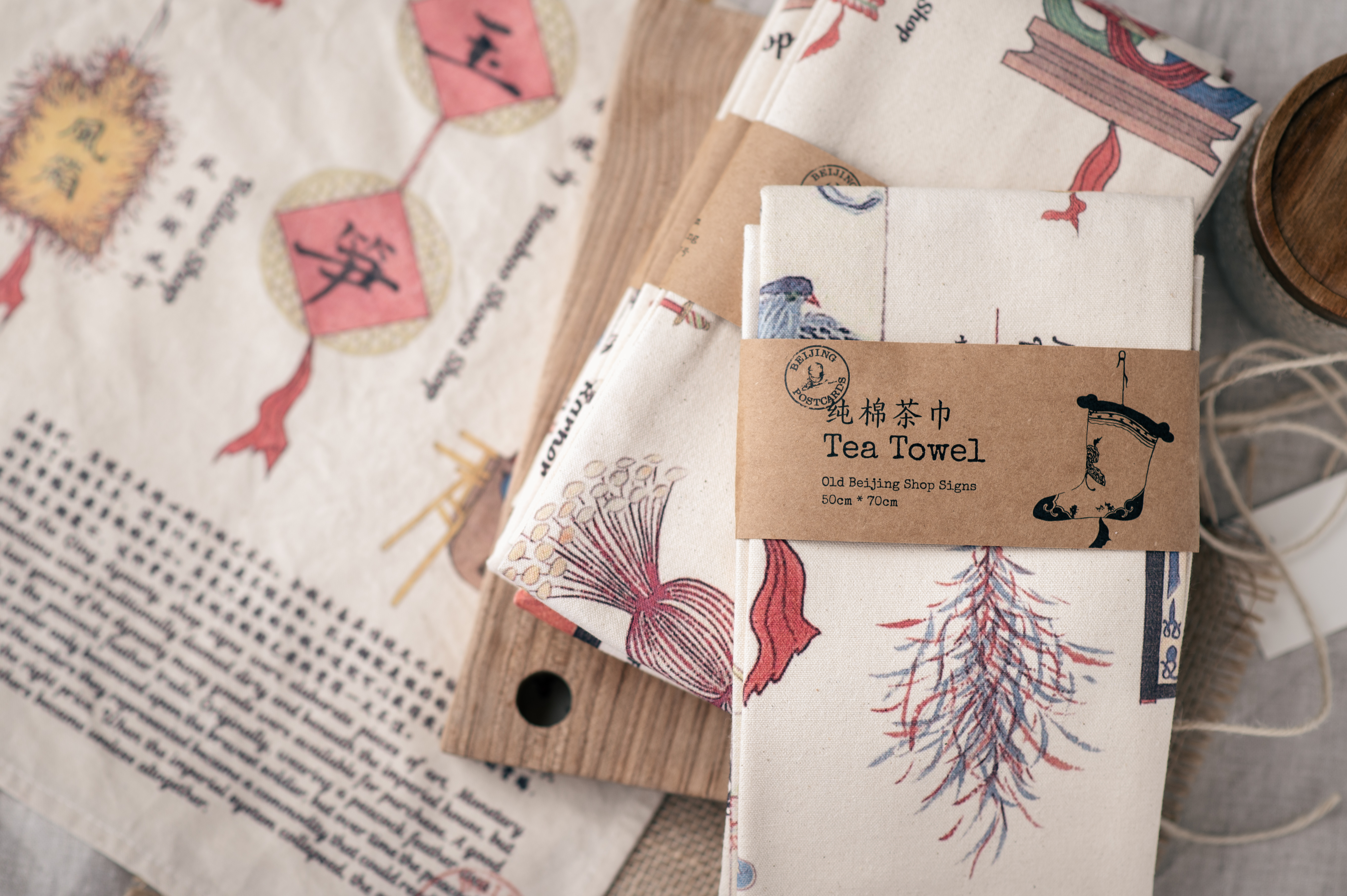 Zhou Peichun was never a famous painter, but he created some of the first Beijing souvenirs ever produced. Zhou was a Beijing native, but it seems that he learned his trade thousands of kilometres away in Guangzhou. When Westerners started to settle in Beijing in greater numbers in the late 1800s, he followed this new breed of customers back to the capital where he set up a studio. His albums with pictures of Beijing shop signs seem to have been an immediate bestseller, and today his pictures of life in the city are displayed in the finest libraries all over the world.