This map is printed on Epson Enhanced Matte Paper using archival quality ink, which guarantees a steady color and condition for 30 years or more.
The price for framed map includes a 30RMB fragile item delivery fee in Beijing. If you come to pick up your order at our gallery in Dashilar, the total cost is reduced to 850RMB. If you live in other cities within China we suggest you buy a map only and frame it yourself.
For overseas delivery please email us first to get a quotation on delivery cost.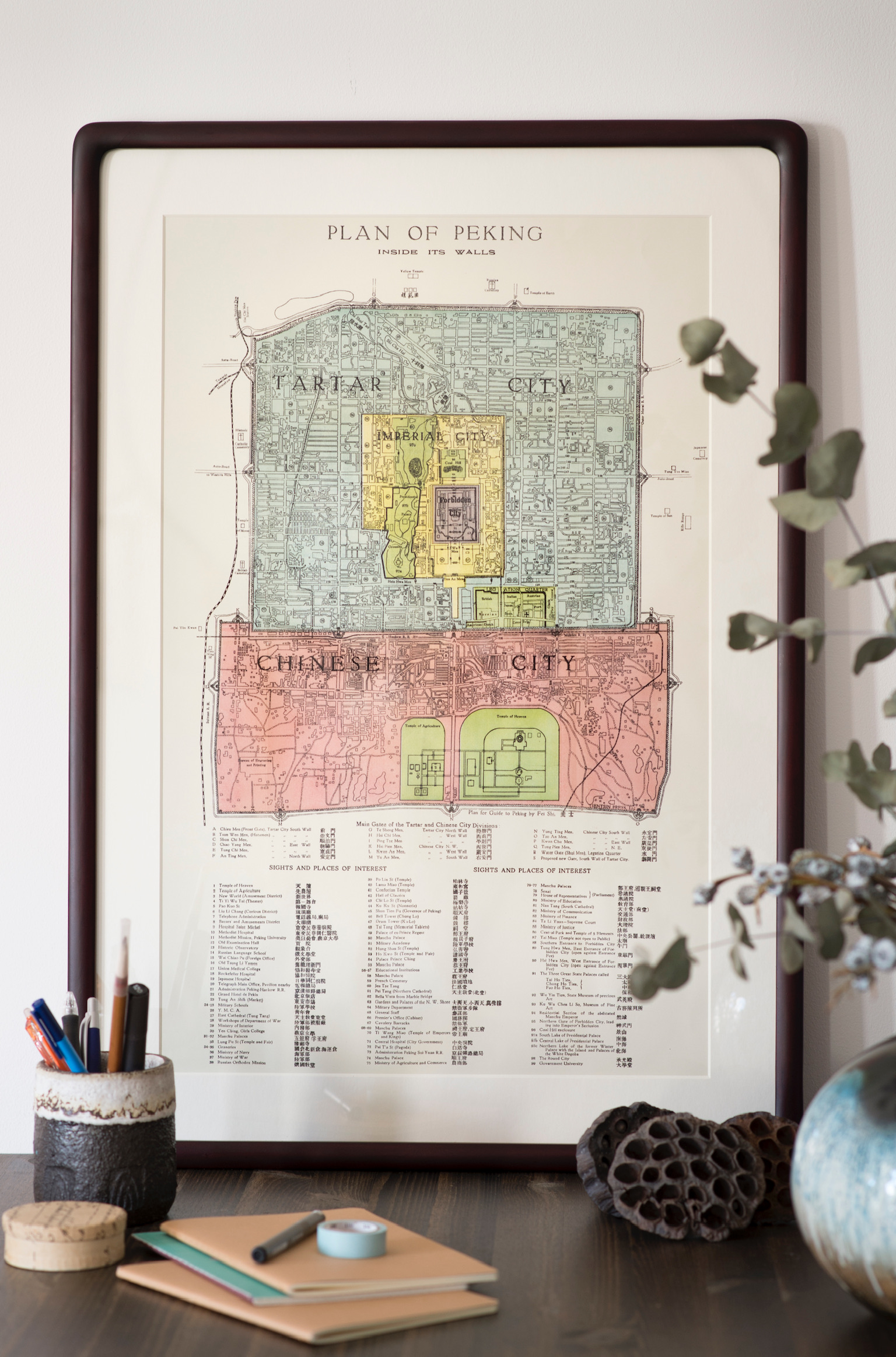 The original segregations or the different "cities" of Beijing are very clearly marked in this map titled "PLAN OF PEKING INSIDE ITS WALLS" first published by the Tientsin Press in 1924.
During the Qing Dynasty, Beijing was a segregated city. To the north, lied the Tartar City, also often described as the Manchu City, and to the south was the so-called Chinese city where Chinese civilians resided. The Manchu City housed the army of the Manchu rulers that began occupying China in 1644.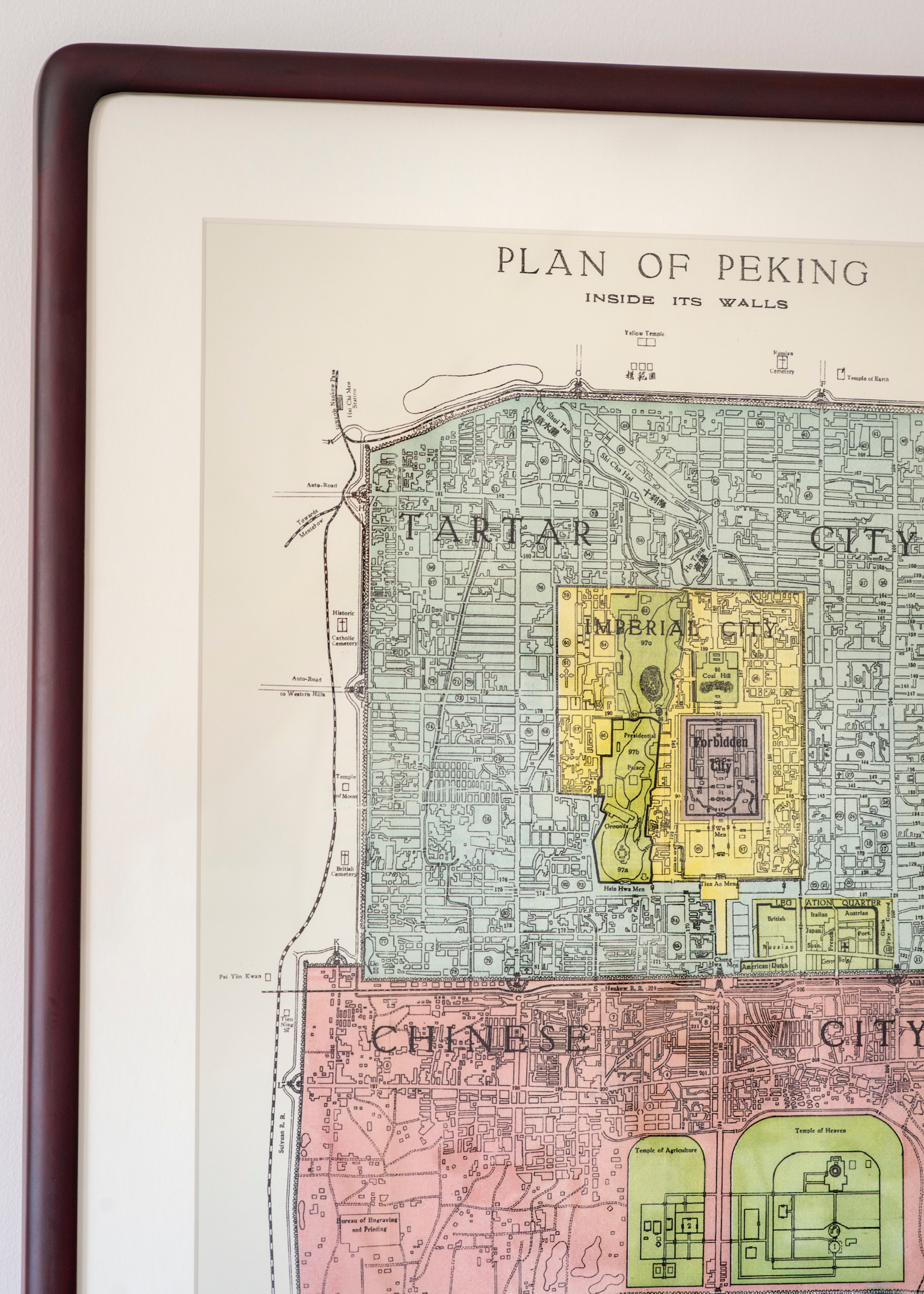 Everywhere the Manchus chose to settle they practiced a kind of apartheid heavily restricting Chinese civilians the right to live among them. In the middle of the Manchu city lied the Imperial City housing the organizations and workshops that served the Imperial government, including the Imperial Palace itself - also known as the Forbidden City.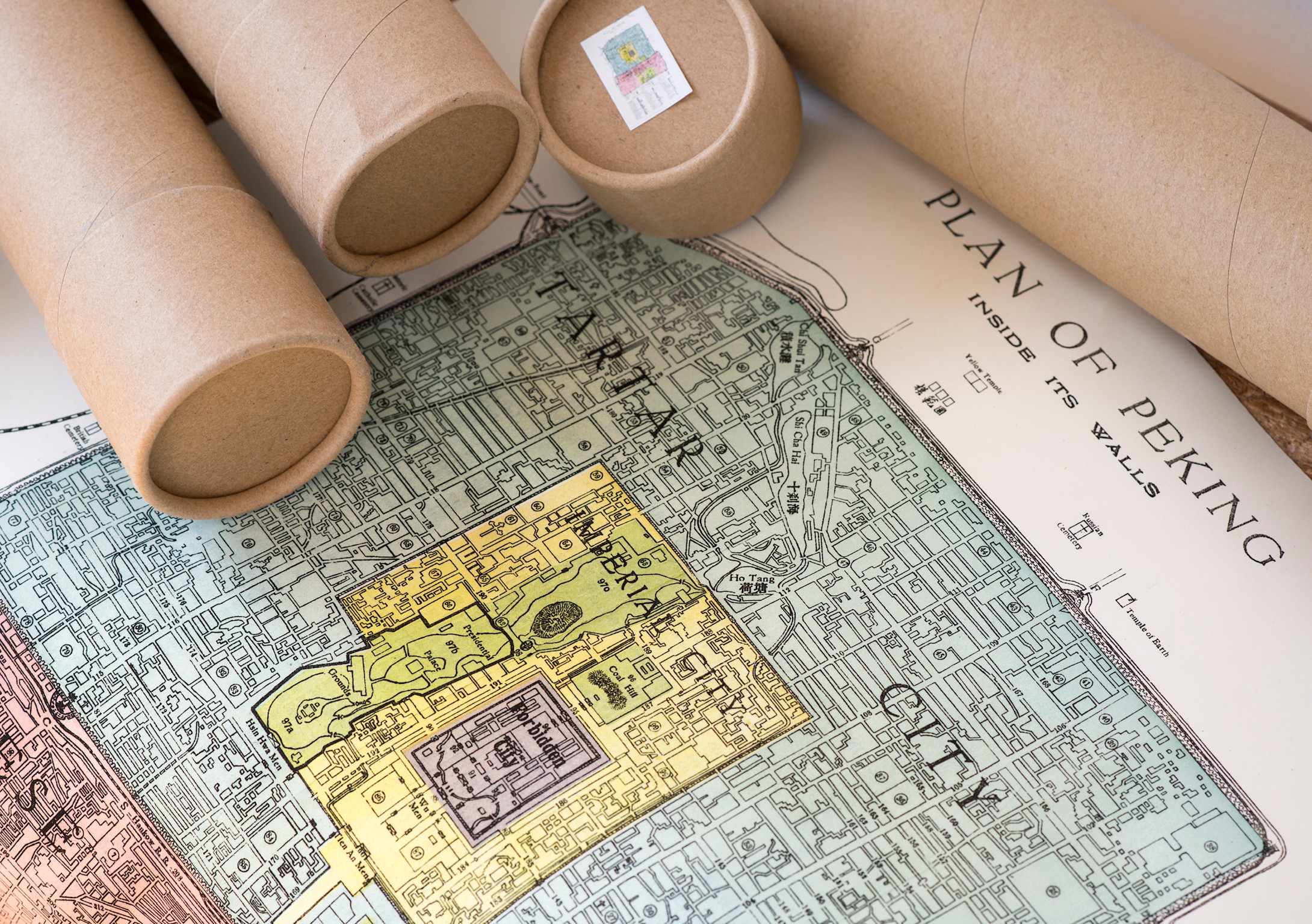 Finally, in 1860 when the western powers won the right to open embassies in Beijing, a new enclosure called the Legation Quarter was added to the city scape. Not till the little boy-emperor Puyi abdicated in 1912 did these strongly imposed segregations start to evaporate.