Shanghai Startup Weekend SPACE
上海创业周末太空
Become a SPACE entrepreneur
On April 10-12th 2015, we invite you to join us over an extended weekend in Shanghai where you will work in teams to formulate space ideas, work intensively on them and finally pitch them to a panel of judges and investors. You will be supported by leaders in the global space community: entrepreneurs, academics, policy experts and business leaders. Over the three intense days they will provide mentorship, helping your idea translate into an actual business.
But I am not a space engineer or scientist, how can I contribute?
Innovation is not possible without outside influence. Success in the space sector hinges on the input from all disciplines. If you are an artist, marketer, planner, programmer, lawyer, economist or educator, you too have a role. Join us in shaping the future of the most challenging, rewarding and fundamentally important industry possible!
It sounds great! Why haven't I heard about this before?
StartupWeekend Space is the first event of its kind in Asia! We feel that the commercial space sector is stagnant and conservative. We want to enable the broader public to shake it up a bit, to bring in some new faces to town!
I love it. But I don't have an idea!
It's not just about the idea, it's about the team! Teams are formed around top ideas pitched on the first day, so you can contribute your expertise and experience to the business idea that inspires you most. Everyone counts at StartupWeekend Space!
About Startup Weekend

Startup Weekend
is a global grassroots movement of active and empowered entrepreneurs who are learning the basics of founding startups and launching successful ventures. It is the largest global community of passionate entrepreneurs; as of November 2014, 1,900 events have been held, involving over 150,000 entrepreneurs across more than 500 cities in over 127 countries and over 10,000 startups have been created.
The non-profit organization is headquartered in Seattle, Washington but Startup Weekend organizers and facilitators can be found in over 500 cities around the world. From Mongolia to South Africa to London to Brazil, people around the globe are coming together for weekend long events to pitch ideas, form teams, and start companies.
Learn more
创业周末是一个全球性的草根公益性创业活动,是草根创业志向者致力于学习创业的平台,以便日后成功创立新企业。自2011年以来,满怀热忱的创业者们已经在120多个国家举办过超过1800场活动,创业周末目前是全球最大的创业者社团组织。
所有创业周末活动都遵循以下基本模式:活动总共54小时,每个人都可以阐述和分享自己的创业点子(pitch)并得到现场反馈,每个团队都从最好的点子中创立起来,这个过程是一个紧凑的54小时,是商业模式的创立、编程、设计和市场得到验证的过程。活动的最终核心部分是每个团队可在当地企业家领袖面前展示他们创业周末中创建的成果,并且能得到切实诚恳的评判和反馈。链接
活动地点 Event Location
GoEast Language Center
No 194-196 Zhengmin Road
Shanghai, China
注册种类 Registration Types
Technical (200 rmb) ~ scientists, developers, engineers
Non-Technical (200 rmb) ~ business/marketing, design, and other technical fields
Students (150rmb) ~ please bring your student card when registering
门票价格包含整个周末伙食,类似工作餐(3晚餐,2午餐,2清淡的早餐),以及无限茶水。比赛场地通宵开放,会场附近也有经济型酒店,如有需要可自行付费入住。Ticket price includes food for the entire weekend (3 dinners, 2 lunches and 2 light breakfasts) as well as unlimited water.
Spectator Tickets
100 RMB

围观票: 观众票只限观摩周日晚上的路演. Sunday Spectator ticket only provides attendance to the Sunday night final presentations.

These tickets will go on sale either Thursday or Friday.
联系方式 Contact Information
Philippe Cyr: philippe.cyr@startupweekendspace.co | WeChat: philcyr
评委 / Judges: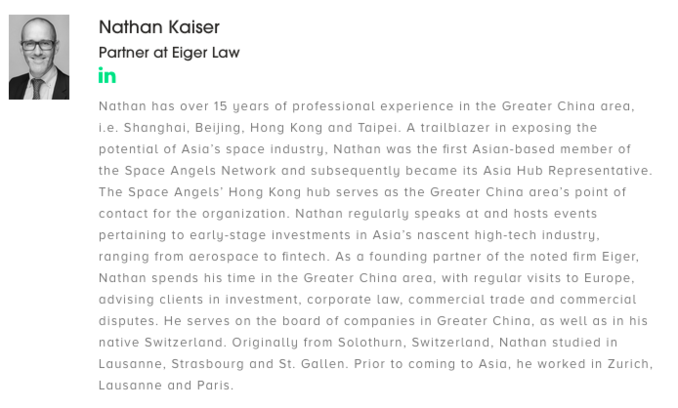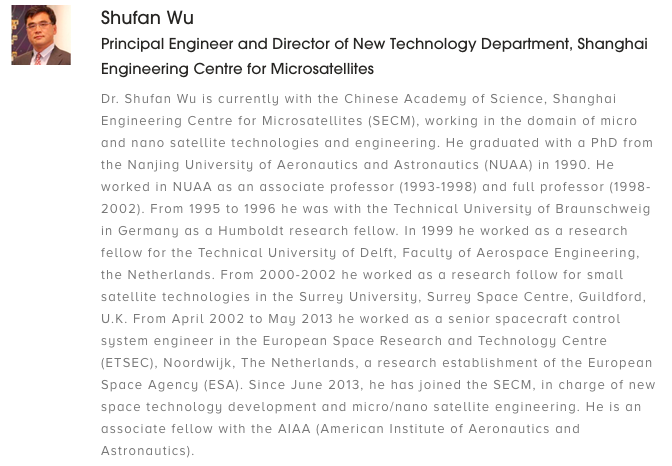 更多信息更新中 / More Coming Soon!
导师 / Coaches and Mentors: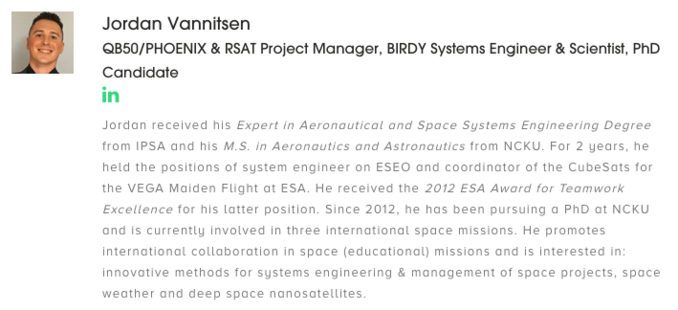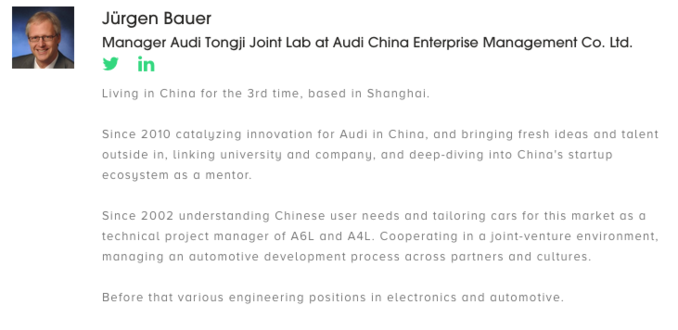 更多信息更新中 / More Coming Soon!
创业周末奖品 /Prizes and Offers
1st Place Prize: The Space Angels Network will provide 1st place team with a two-hour intensive coaching session using a dedicated and capable online platform to help the winning team prepare their business plan for presentation in the SAN monthly "Deal Alert" - SAN's primary method for communicating deals to their network - at a time agreed upon by SAN and winning team. The coaching session for the winning team will be run by Chad Anderson, Managing Director of the Space Angels Network, or by another designated senior member of Chad Anderson's team.

1st Place Prize: For 6 months, Servcorp will provide the winning team with a global virtual office and 4 days per month of real office space, at any Servcorp location around the world. Perfect for meeting with new clients or investors!
第一名奖品:世服宏图提供6个月的全球虚拟办公室,以及每个月四天的实体办公空间,可选择全球任意世服宏图办公地点,是会见新客户以及投资人的完美空间。
1st - 3rd Place Prize: 2,000 RMB QingCloud account balance for each of the top 3 teams. QingCloud offers Cloud IaaS services and solutions to enterprise customers.
第一名至第三名奖品:青云QingCloud为前三名团队各提供价值2,000元的青云QingCloud充值。青云QingCloud为客户提供企业级云服务和解决方案。

QingCloud is providing 200 RMB account balance to every team for Cloud hosting. Please contact our QingCloud representative in person or email to claim your prize.
青云QingCloud为每个参赛团队提供价值200元的云主机充值,请直接联络青云销售代表索要充值码。

Servcorp is giving 2 months of virtual office space to every team. Please contact our Servcorp representative to register for your prize.
世服宏图提供给每个参赛队伍两个月的虚拟办公空间,请联系世服宏图代表注册奖品。
更多信息更新中 / More Coming Soon!
Shanghai Startup Weekend SPACE Organizer Team (组织者团队成员)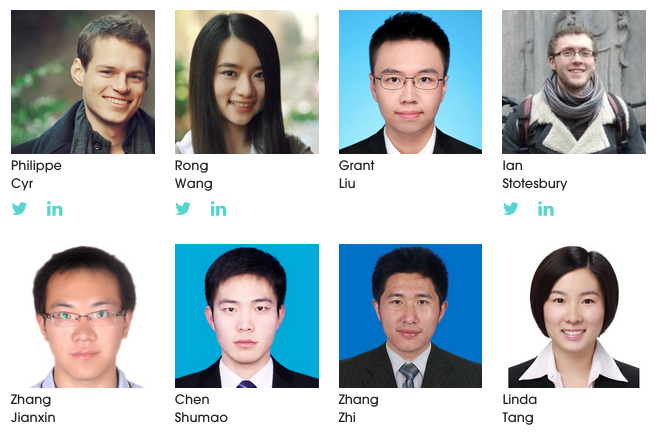 Sponsors 赞助商
全国赞助商 / National Sponsors

本地赞助商 / Local Sponsors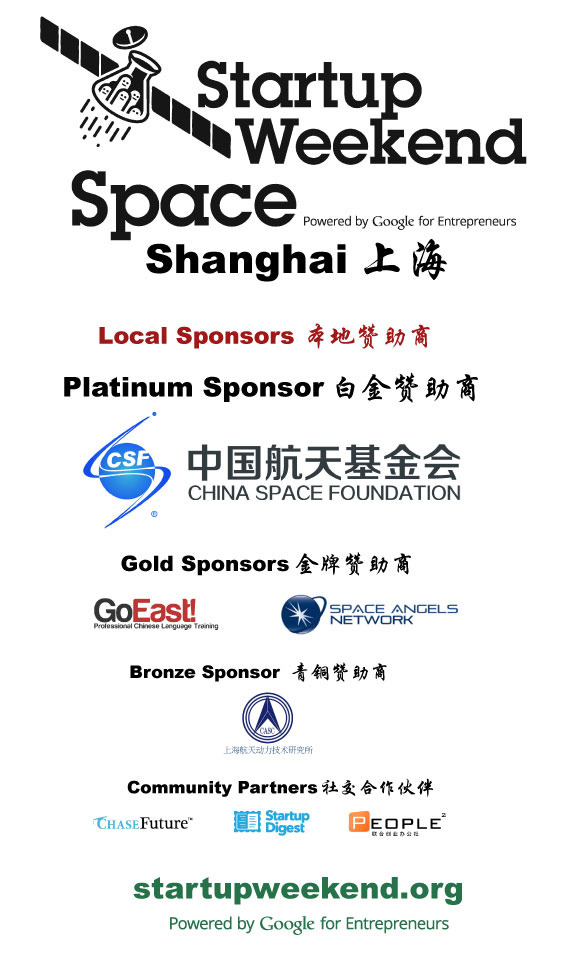 时间表 / Schedule
星期五 4月10日 / Friday April 10th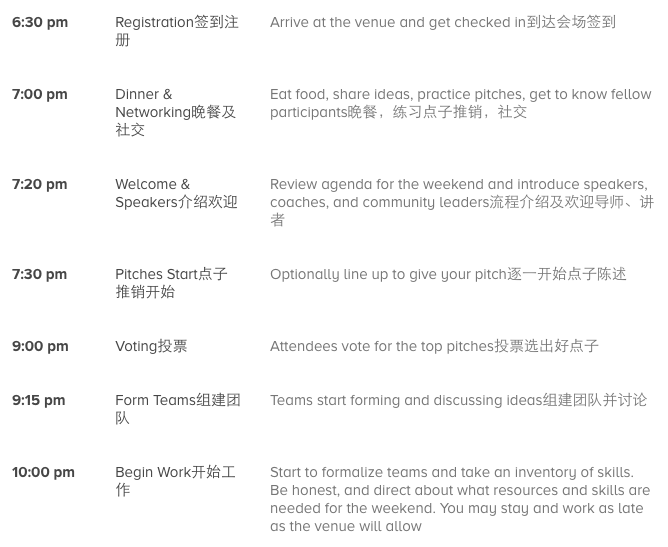 星期六 4月11日 / Saturday April 11th
星期天 4月12日 / Sunday April 12th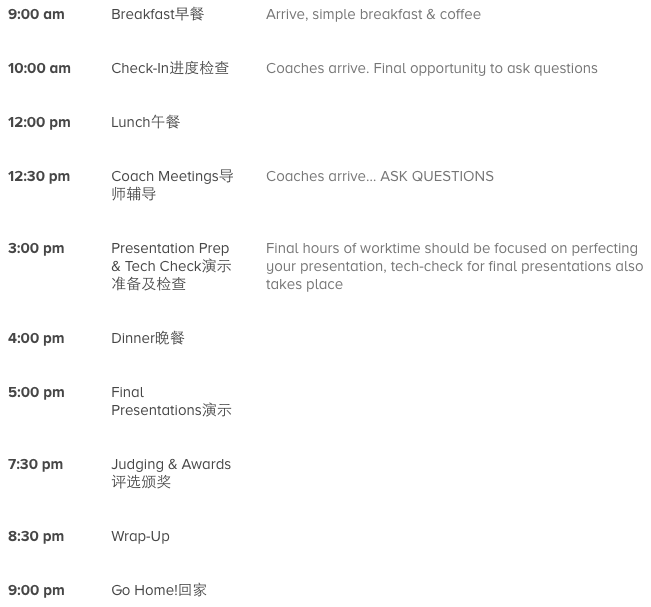 全球赞助商