Invitation – "50th Anniversary of John Leggott College and Alumni Reunion Dinner"

Dear Fellow Alumni

We cordially invite you to JLC's 50th Anniversary and Alumni Reunion Dinner.

The current Principal Leon Riley and a number of JLC staff such as Maggie Williamson, former Head of International Centre will be present. It will be a great opportunity to stay connected with the College and catch up with classmates.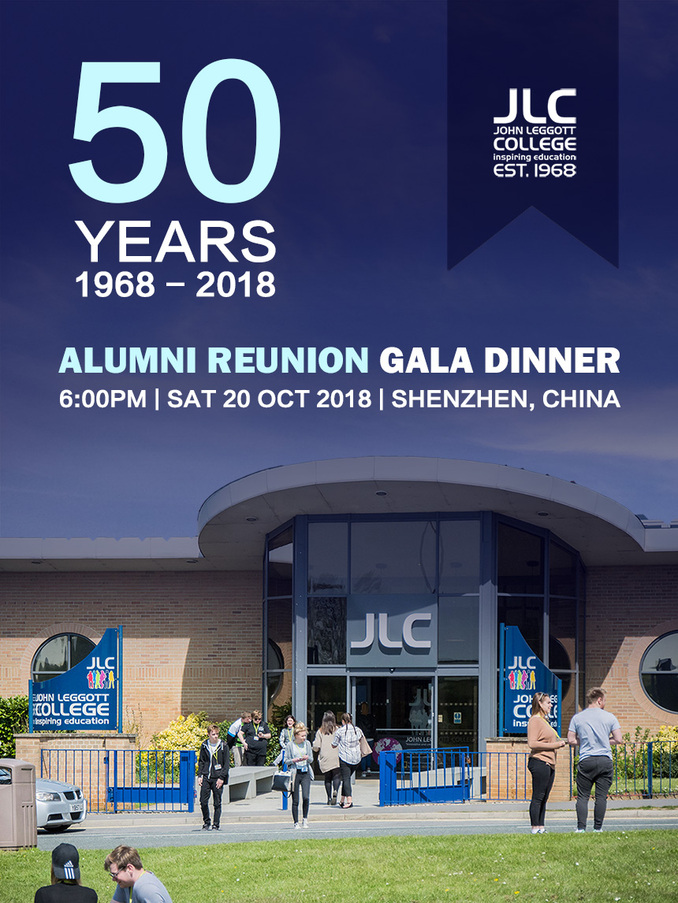 Date


Saturday 20

th

October 2018



Time


6:00pm - 10:00pm



Dress Code


Business Casual



Venue


Hard Rock Hotel, Shenzhen, China

硬石酒店,深圳龙华区观澜高尔夫大道9号(近观澜湖乡村俱乐部)

Price

RMB400

/person




RMB300/person (no alcohol)



* Registration / Cancellations should be made at least two weeks in advance.

We look forward to welcoming you and your family.


Best wishes
John Leggott College