Menu Engineering for Restaurant Owners and Chefs
Food and Beverage:
How to assess menu and take data based decisions for product development
A Structured Workshop on Conceptualizing and Designing Menu Options for Restaurant Owners and Chefs
Nowadays, with the cost of rent and staff rising sharply in Shanghai it's becoming ever harder for restaurants to keep healthy margins while proposing exciting food with proper quality to price ratio for their customers. Designing a menu is a very complicated exercise that is often overlooked by restaurant owners. A great menu is a delicate equilibrium between customer's favorite, entry level items at accessible price, expensive items and premium products for customer willing to indulge themselves, innovative and more daring dishes for customer who are wanting to discover, comfort food that everybody knows, etc.
Understanding your customers and having a clear concept is a big part of initial menu design but once a restaurant has been running for a while then analyzing your sales and costs will help you create a more attractive menu, increase your sales and increase your profits.
Mill Food Intelligence, in collaboration with NextStep brings you another interactive session aiming at helping restaurateurs and chefs to understand the tools that can be used for menu engineering and how to apply them to their company.
You will learn how to assess your current menu coherence and performance and then what is needed to improve its efficiency.
Understanding what makes a varied menu will also allow you to reach a wider array of target customers and hence increase your sales.
About Chef Federico :
Chef Federico Duarte has a double profile, he holds a BA in Culinary Arts and Restaurant Management from Institut Paul Bocuse and an MBA with a focus in Cross Cultural Management from Jiaotong University.
Chef Federico lead the team that brought Institut Paul Bocuse to Shanghai in 2010 and succeeded in operating a top-end Culinary School in China and training over 400 elite culinary professionals. He has served as a Culinary Consultant for international companies and helped them kick-off their business in China. He is also a member of the Asia-Pacific and China Jury for the Bocuse d'Or competition, a culinary cook-off that gathers the world's best Chefs under one single contest.
Hailing from Colombia, Chef Duarte has a large international experience and a global mindset. He is currently the Head of Business Design at MILL Food Intelligence and has served as F&B consultants for the likes of Outback Steakhouse and Noodles & Company.
Connect with him on LinkedIn: https://cn.linkedin.com/in/duartefederico
About MILL Food Intelligence
MILL Food Intelligence is a food consulting and business design agency for companies looking to seize opportunities in the food industry. They provide and implement market driven solutions to meet their clients challenges. Their team is composed of a cluster of chefs, business designers, food stylists, production engineers and consumer specialist.
For more information, visit their website at http://mill-intelligence.com/
Follow MILL Food Intelligence on WeChat and get the latest updates by scanning their QR Code here :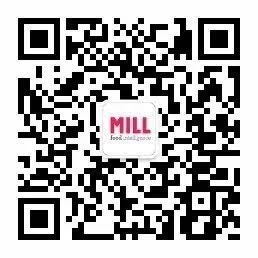 ---
Details about this workshop:
From 9 AM to 12:00 PM
Location: Shanghai Xintiandi
Price: 280 RMB (Early Bird Rate very limited) / 350 RM (On-site Registration)
Email : info@nextstep-workshops.com
---
Visit us on the Web : www.nextstep-workshops.com
Follow us on WeChat here :