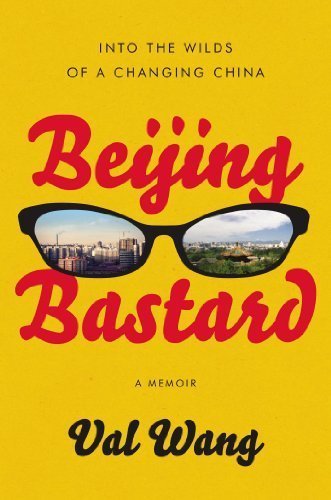 BEIJING BASTARD:
A book talk with Val Wang
Val Wang will present a book talk about her memoir Beijing Bastard, which details her experiences living in China from 1997 to 2002. The memoir takes readers into a disappearing Beijing, into the houses of Peking Opera performers, the ateliers of avant-garde artists and even into the doomed courtyard houses of Wang's own extended family. The book tells the story of the city's transformation in the years leading up to the city's Olympic bid and of Wang's own transformation in those years. The talk will focus on her process of converting lived experience in Beijing into literary material.
Val Wang is an author and multimedia storyteller interested in the intersection between the personal and the global. Evan Osnos has called her book Beijing Bastard "a memoir perfectly suited to the Beijing that she brings to life so well: heedless, pungent, and proudly insubordinate." She has also directed and produced interactive and narrative documentaries as well as news and feature pieces for venues such as WGBH, WBUR, PBS and National Geographic. She now lives in Cambridge, Massachusetts and teaches in the English and Media Studies Department of Bentley University, but her heart is still partly in Beijing.
Jun 21 19:30
50RMB (includes a drink)