Online ticketing is closed 1 hour before the event. Tickets are still available at the door!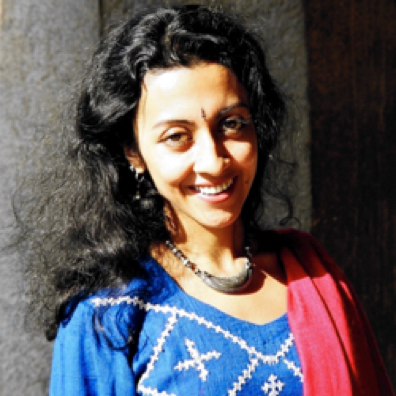 Radhika Jha is the author of four critically acclaimed books.
Her debut novel, Smell, won the French Prix Guerlain
and has been translated into 24 languages.
Radhika will be in conversation with Laurie O'Donnell, Managing Director of Cornerstone International Group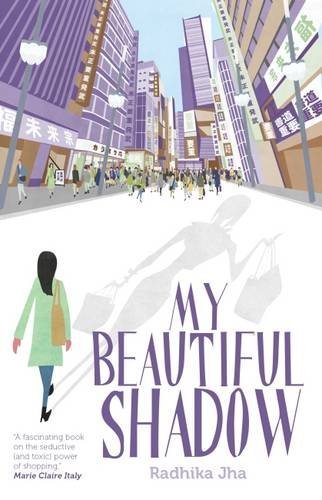 "How can wanting to be happy be wrong?"
"Do you believe in God? I am sure you don't. I am not sure I do either. But if there is such a thing as God, that God must be an old woman with wrinkled hands. Yes, wrinkled hands because she spends her day washing dirty souls."
Radhika Jha, is a writer and a dancer. Her latest book, My Beautiful Shadow, is an intimate social commentary on entrapment and solitude. And a commentary on the feminine condition.
The voice is Japanese. Kayo, the protagonist, is a young Tokyo housewife and mother. Outwardly, she is no different from other young mothers, but her inner life is full of shadow or makkura, which means blackness in Japanese. Kayo has something that sets her apart. She belongs to an unspoken fraternity, a hidden club, which involves luxury, beautiful clothes and sensual skill. The club makes it possible for Kayo to escape the makkura. But it becomes an obsession, an addiction : ecstasy and suffering.
About the Author
RADHIKA JHA, born in Delhi, has lived in many cities: Chicago, Paris, Tokyo and now Beijing. She studied anthropology at Amherst College, and did her Masters in Political Science at the University of Chicago. She writes and performs Odissi, the temple dance of Orissa. She has worked for Hindustan Times and Business World, writing on subjects as diverse as culture, the environment and the automobile industry. She has also worked for the Rajiv Gandhi Foundation, where she started up the Interact project for the education of the children of the victims of terrorism in different parts of India. She lived for six years in Tokyo and now lives in Beijing with her husband and two children.
Ticket: 50RMB (Includes a drink)