THE OFFICIAL REGISTRATION PERIOD IS OVER.
YOU CAN STILL COME AND ENJOY THE RUN- PAYMENT ON THE DAY IS AVAILABLE.
REGISTRATION FOR T-SHIRTS HAS NOW CLOSED.
ANY REGISTRATION NOW WILL NOT INCLUDE A T-SHIRT.
WE WILL ATTEMPT TO PROVIDE TIMING FOR 5K RUNNERS IF AVAILABLE.
LUNCH VOUCHERS WILL BE PROVIDED TO ALL REGISTRATIONS.
THANK YOU FOR UNDERSTANDING.
The 10th Annual HIS Dragon Run has a proud history as a community and charity event bringing together expat and local families from the Hangzhou area as well as keen runners from Shanghai and surrounding cities. The day includes a 5K Race, Family 1k Fun Run, food stalls, games and fun for the whole family. The Dragon Run has always had a commitment to raising money for charities within China. This year we are sponsoring The Library Project and Carnations School.
Your registration fee will get you a race day t-shirt, lunch and drink voucher.
Check out our Fun Run video- to help you understand more about the Fun Run! https://youtu.be/0cU5pxHV8ts
PLEASE READ-Race Details and Rules before registering:
报名之前请详细阅读比赛规则:
• 5K race is open to 10 years and above. Children under 10 are permitted to run the race ONLY when in constant supervision by a parent.
年龄超过10岁以上才可以报名参加五公里赛跑活动
• Fun Run is open to ages 4-9 year olds. Adults are NOT required to register or pay to supervise the Fun Run.
4-9岁的孩童可以参加趣味赛跑
• All children under the age of 14 must be accompanied by a parent/ guardian. Children arriving unaccompanied may be denied entry to the event.
• 14岁以下的孩童须有家长或监护人陪同。没有成人陪同的孩子将会被禁止参赛。
Please Check your T-shirt Size before checking out. T-shirts will be distributed the morning of the race.
Adults size chart:
Childrens Size Chart: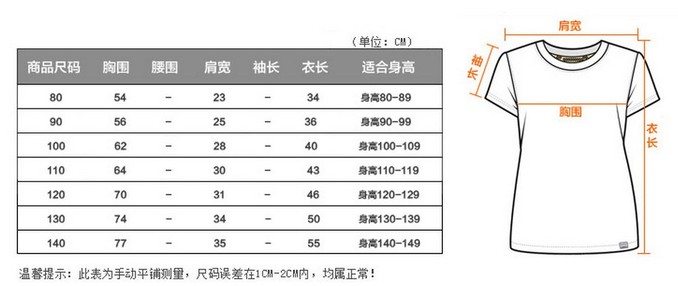 If you suffer from Asthma or other illness brought on by exercise please be cautious and carry your medications with you.