On Tuesday July 24 Niko de La Faye invites you to the screening of the images he just brought back from Dakar and to share with you the stories of this 6-weeks African trip that did not happen at all as expected…
Last May M2B project was in Africa. For its 7th year traveling around the world it took part of DAK'ART biennale, one of the main contemporary art event in Africa, with the 'M2B Dakar' exhibition and a series of performances in the streets of the Senegalese Capital.
This is a new big step in this hybrid art project combining kinetic-sculpture, photo, video and performance. After Asia (2011-2013), Europe (2014-2015) and the US (2016-2017), Africa is the 4th continent that M2B visits.
M2B is a representation of the Universe placed upon a traditional Chinese tricycle. It is composed of elements from both Eastern culture, using Taoism symbols and Western science, referring to American physicist Garrett Lisi theory of everything.
After the performance started from Beijing in 2012 and reached Hong Kong after a 80-days journey, Niko de La Faye and his mobile-kinetic-sculpture were invited to Paris in 2014 by the Mayor of the 4th arrondissement. Two years later the Department Of Transportation of the city of New York (DOT NYC) requested M2B to come and parade on Manhattan for the Summer Streets Festival.
For Niko this project is an indispensable gesture in a world in which distances are shrinking and people are moving away from each other. M2B project may seem like a derisory gesture, but the symbols it conveys, literally, are charged with a universal force.
NIKO DE LA FAYE is a French born Beijing based self-taught visual artist. He works across sculptural objects, photography, video and performance. De La Faye's work consists of making compositions of shapes, geometrical and natural, referring directly or indirectly to universal laws and Nature in various forms. He creates instinctively and the foundations of his work lie in collaborations and encounters with people he meets and environments in which he finds himself living and working.
De La Faye has shown his work both nationally and internationally. Selected shows include: Summer Streets, New York (2016), Intelligentsia Gallery, Beijing (2015), Mebospace, Beijing (2015), Xiangsi Gallery, Tianjin (2015), Young International Artist Art Fair, Paris (2014), MCM Art Space, Macao (2014), HK Contemporary Art Fair, Hong Kong (2013), Mur Nomade Gallery, Hong Kong (2013), Croisements Festival, Beijing-Shanghai (2011-2012), Caochangdi Photospring Festival, Beijing (2011-2012), Art Beijing, Beijing (2011), Performing Arts Center, Suzhou (2009), Sylvia Rhud Gallery, Paris (2009).
Niko de La Faye - Photo: Simon Song
M2B, Beijing 2011 – Photo: Raphaël Fournier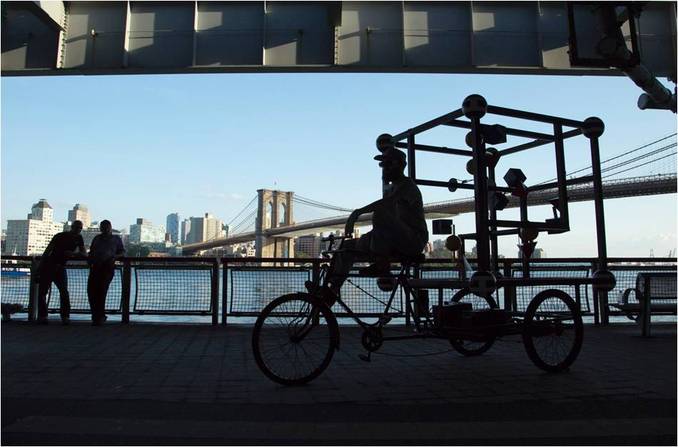 M2B, New York (2016) – Photo: Lola Renucci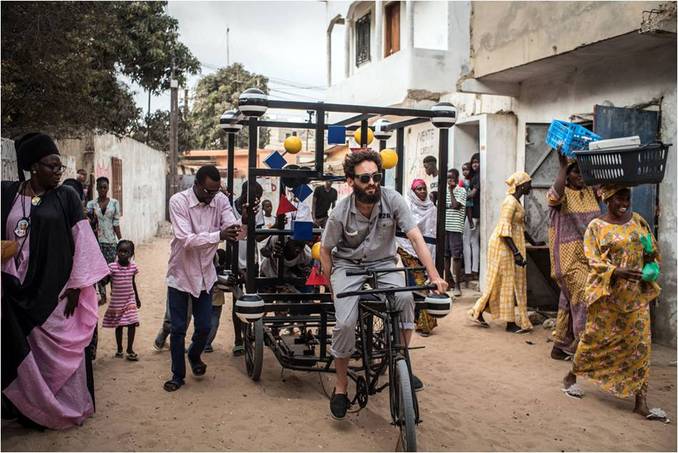 M2B, Dakar (2018) – Photo: JB Joire