Build Your First Wechat Mini Program
Gain knowledge on how wechat mini program is built by 2 experts
Developers with minimum front end development experience are welcomed to join
this hands-on workshop and build their own wechat mini program. WeChat has
approximately 1 billion active monthly users.Mini-Program is quickest way to engage these users. Less complicated to develop than native app and has some native features.
Required
You should be familiar with HTML, CSS and JAVASCRIPT for the workshop , if you're new to coding, you can join in to listen and observe so you can practice later.

Please bring your own laptop
Please download this IDE before the workshop
https://developers.weixin.qq.com/miniprogram/en/dev/devtools/download.html

SPEAKERS
George began his journey in China as a Master's Degree student in Hangzhou. During his studies, he wanted to improve the day-to-day experience of expats around him, so he taught himself how to code websites and created a Meituan-like platform in English. He eventually launched one of the first-ever WeChat Mini Programs, and after his own project didn't work out, George shifted his focus to building Mini Programs for international startups and is one of the most experienced expat MP developers.
David is a software developer from Taiwan. He found his passion for building things when he built his first website in 2013. After numbers of websites, native apps, and mini-program, he is currently on a mission to help other developers on their journey to mastery.
AGENDA


19:00 - 19:30 : Check in and Pizza
19:30 - 21:00 Workshop
21:00 - till late- networking
PRICE
• Early bird price- 60 RMB + Home-made pizza
• Regular price - 80 RMB + Home-made pizza
• FREE for Agora Space members
• Agora Space members pizza price- 40RMB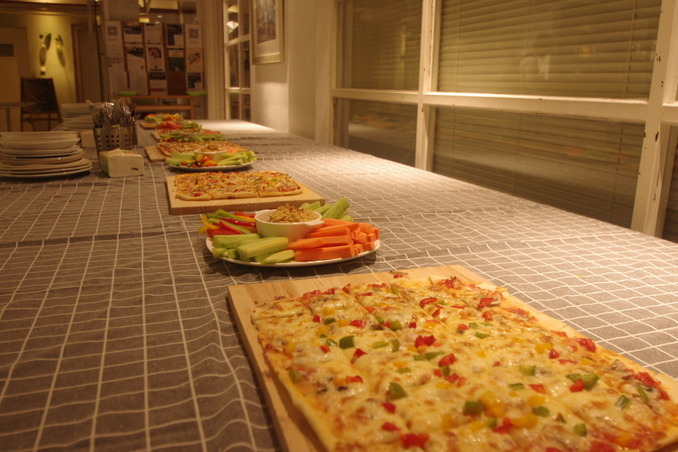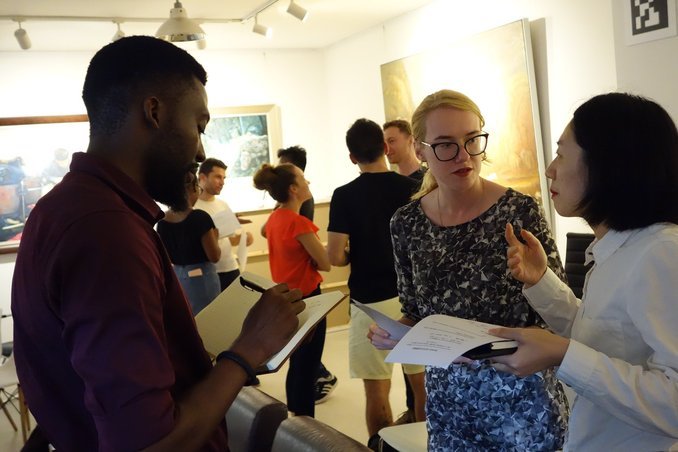 ABOUT CODERBUNKER'S CO-LEARNING CODE WORKSHOPS
Co-Learning is cooperative learning (co-learning) sessions in a work environment where participants are following advanced facilitators. We create a good environment for learning with peers, offer opportunities to apply skills to real projects and coach new developers to use industry standard practices. More on projects at http://github.com/coderbunker.
Coderbunker is an international community that helps talented developers grow into successful freelancers with their own personal brand. We connect freelancers with customers by helping customers find the right resource at the right price at the right time. Through our community branding, we've generated hundreds of such opportunities in the last year.
PARTNERS
Shanghai Coders is a community to help developers overcome the challenges faced when developing applications for the Chinese market. We offer written tutorials,
online classes, and job opportunities to our community.
Our goal is to inform you of interesting technology, startup, entrepreneurship and business events in Shanghai and Beijing. Look out for a new event digest every week. Get in touch if you would like to recommend upcoming events. Contact us: Contact@duhno.com

At weHustle, our mission is to foster the highest quality pool of innovators in China. In order to achieve this, we connect like-minded international professionals who are passionate about innovation. We provide a platform for hustlers, those who aim to accelerate their personal growth and build networks around startups, scaleups and corporates. Essentially, the weHustle platform is designed to be an innovation and community building service that encourages entrepreneurship in China.

Expand is a Technological Accelerator focusing on Advisory, Transfer of know-how, Temporary management and Landing services. It has been founded in 2016 by global senior talents across different industries. We co-invest in all our startup and spinoffs, we mentor them, we coach them, we advise them and we share with them our network of resources.
VENUE

Agora Space is an international co-working office located in Xuhui district, Shanghai. We are engineers, makers, traders, designers, and entrepreneurs working as freelance or running startup or business.
**The event is English
CANCELATION POLICY
4 days prior to the event – full refund
2-4 days in advance 50% refund
Less than 2 days, no refund
0 21 6054 8081

contact@agora-space.com