The 2023 Two Sessions are a watershed moment as they set the tone for China's development in the post-COVID era. The annual parliamentary meetings have released this year's GDP growth target, work priorities and inaugurated China's new premier and new cabinet members. How China designs and implements its economic, political, and foreign policies will influence American business operations. USCBC is pleased to invite you to join a discussion on key takeaways of this year's Two Sessions, China's economic outlook, government's priorities, and implications for foreign businesses. Topics will include, among others:
Key takeaways of China's government priorities and the US-China relationship

China's economic outlook in the post-COVID era

Opportunities and challenges facing MNCs in China
Following the speakers' presentation, attendees can take part in the Q&A to have your questions answered.
The deadline to register for this program is March 21 at 10:00 pm (China Time) and the deadline of cancellation for refund is March 17, 10:00pm (China Time). This event is for USCBC member companies and invited guests only and will be off-the-record and in person. Media will not be present. Registration is required. Please register using your work email.
Date: Thursday, March 23, 2023
Time: 2:00-3:00pm
Location: 40F, Jing'an Kunlun Hotel, 250 Huashan Road, Shanghai (上海静安昆仑大酒店40楼,华山路250号)
Fee: 400 RMB/person
Language: Chinese
Speakers: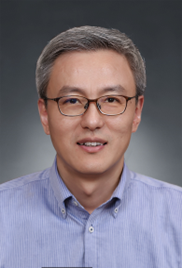 Chen Dongxiao (陈东晓)
President, Shanghai Institutes for International Studies (SIIS)
Member of Shanghai CPPCC
Prof. and Dr. CHEN Dongxiao is the President of Shanghai Institutes for International Studies (SIIS). Dr. Chen got his Ph.D. from Fudan University. He receives a special government subsidy of the State Council. Dr. Chen specializes in the studies of United Nations, China's foreign policy and China-U.S. relations. He has led numerous research projects commissioned by China National Foundation of Social Sciences Studies, Ministry of Foreign Affairs, Ministry of Finance, Taiwan Affairs Office of State Council and so on. Dr. Chen has published extensively on the UN reform and China's multilateral diplomacy. He is the chief editor of China Quarterly of International Strategic Studies (CQISS), a flagship English journal on China's diplomacy published by SIIS and World Scientific Publishing House (Singapore). He is also the adjunct professor of Shanghai International Studies University.
Dr. CHEN is the high-level advisor of Independent Team of Advisory (ITA) for ECOSOC Dialogue on longer-term positioning of United Nations Development System (2016), the member of ASEAN Regional Forum's (ARF) Expert and Eminent Person (EEP), senior advisor on economic diplomacy for China's Foreign Ministry, senior advisor of International Business Leaders Advisory Council for the Mayor of Shanghai (IBLAC). He also holds the position as Vice Chair of China National Association of International Relations.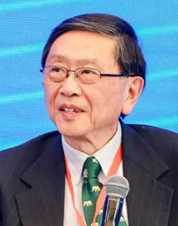 Qiao Yide (乔依德)
Vice Chairman & Secretary General
Shanghai Development Research Foundation (SDRF)
Qiao Yide is Vice Chairman & Secretary General of Shanghai Development Research Foundation (SDRF). Mr. Qiao was enrolled into Kennedy School of Government at Harvard in 1985. After graduation, he entered Harvard Institute for International Development and did research work. Since 2005, he has held the position, responsible for the daily work so far. Prior to study in the States, he conducted research at Institute of World Economy, Shanghai Academy of Social Sciences as its Assistant Director.