AT ONE International Festival 2019
Consciousness For World Harmony
AT ONE International Festival is an annual event that brings together thought leaders and holistic practitioners from around the world to address scientific discoveries, re-emergence of ancient practices, and humanity challenges of the 21st century. This is a Festival that pushes boundaries and celebrates life towards a common destiny of humanity.
re-Conference Forum on 2019/11/15 (for speakers & panelists)
1-Day Conference (AT ONE International Conference) on 2019/11/16 (more than 600 participants)
3-Day Festival Celebrations starting 2019/11/15 (open to public)
New Paradigm, New Era of Well-being
15th-17th November 2019
SANGHA Retreat by OCTAVE Institute, Suzhou China
Living is communal, and learning is fun. Join us at the Festival celebrations that has rich activities for all ages, families, interests. Choose to participate or just sit back and enjoy the celebrations featuring:
Conference: Conference by international scholars & thought leaders
Performances: Performances by eastern and western leading artistes
Exhibitions: Art exhibitions & cultural showcases
Learning: 150 Learning workshops & master classes
Market: Creative bazaar & farmers' market
Food: Culinary adventures & mindfulness food fair
Festival Programs
Last year, the Festival was celebrated with more than 95 classes and footprints close to 3,000 participants. The workshops that offered various tracks integrating the mind, body, energy transcendental experience or simple art and dance / movement, were all full. This year we will bring you even more varieties with 150 workshops and classes under 6 main tracks – Mind & Energy, Body & Movement, Optimal Health, Mindful Relationships, Art & Music, and Quantum Leadership. There will be plenty of choices and activities for everyone.
Mind & Energy: Active Consciousness Meditation (Breathwork)(EN);Chanting, Mantra, Meditation & Water Purification with Ida Resi Alit(EN);Dhyana – Understanding Meditation(EN);Emotional Release Breathwork(EN);Energy Healing(EN);Exploration with Tarot Cards with Rebecca(EN);Power of Decluttering(CN/EN);Pranayama, Power of Breath(EN);Reclaiming Freedom and Authenticity and the Totality of Everyday Life(EN);The History of Human Potential & Purpose(EN);Belly to Belly Breathwork(EN)

Body & Movement: Asana – Yoga Postures(EN);Body Scheme & Awareness in Free Movement(CN/EN);Breath of Transformation Workshop(EN);Breathwork(EN);Capoeira Connection(EN);Corga(EN);Elements Dance: Indigenous Ritual for Inner and outer Equilibrium(EN);Instinctive & natural movements(EN);Intro to Esalen Massage(CN/EN);Intro to Fascia Flow Yoga and Therapy(EN)

Optimal Health:Ayurvedic Concepts: A Path to Clarity and Understanding the True You(EN);Constitution Theory of TCM(CN/EN);Healthy Peek into Ancient Quantum Sciences(EN);How to choose the right cooking oil?(CN/EN);Meet your bei! – Women's Sustainable and Healthy Periods(EN)
Mindful Relationships:Equal to Your Circumstance(CN/EN);Family Relationship – from Conflict to Conflict Resolution(CN/EN);Homeschooling and Natural Learning(EN);Kids and Parents Yoga(CN/EN);Kids Holistic Wellness Nutrition Talk(CN/EN);Reinstall Your Love APP(CN/EN)

Art & Music:5 Senses Work Shop(CN/EN);Dreamwork in Art Therapy (CN/EN);Cleansing and Flourishing Ceremony(EN);Peru Sound Journey Sunday(CN/EN);Sound & Movement Meditations(CN/EN);Spiritual Sound Journey(CN/EN);Therapeutic Restorative Yoga(EN);Kirtan: Song of the Heart(CN/EN)

Quantum Leadership:Authentic Relating(CN/EN);One Minute People Reading, Find Career Partners(CN/EN);One Minute People Reading, Find Children's Potential(CN/EN);Compassionate Communication(EN)

Highlighted Programs

Asana – Yoga postures(EN)
Dr Dhanraj G Shetty

Stretch, twist, balance, bend… Welcome to yoga postures. Take the first step towards awareness, start your inner journey through body awareness and experience the healing benefits of body mind coordination.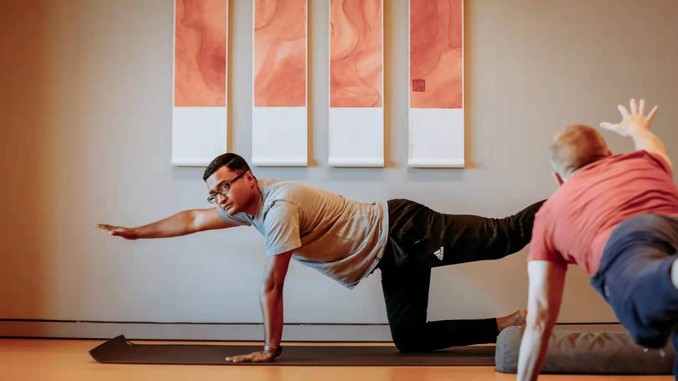 Dhyana – Understanding Meditation(EN)
Dr Dhanraj G Shetty

Dhyana is the most precious gift of yoga to humanity. Just like any other profound science, over the years this valuable aspect of yoga has seen it all – ups and downs. All words like meditation, concentration, etc that are used to define this does not convey the true essence of Dhyana. This meditation workshop is an attempt to describe or understand the indescribable. We welcome an interactive audience with lots of questions for better clarity of Dhyana, the so-called meditation!


Energy Healing(EN)
Deepak Barthwal

Energy healing treats the whole person including body, emotions, mind and spirit creating many beneficial effects that include relaxation and feeling of peace, security and wellbeing.
Instinctive & natural movements (EN)
Guillaume Le Port

Instinctive and natural movements, Man's modern environment may have changed drastically but we can still benefit from moving today as nature intended.
We need to be reintroduced to the basic movement patterns that got us here. Restore the simplicity and develop adaptivity.
Movement patterns that are universal and which our ancestors did naturally without the rigidity or limitations of modern exercise. These patterns include walking, pushing, pulling, rolling, dancing, balancing, caring and so on.
We should seek to reclaim the enjoyment of movement that we experienced as children. A step in the right direction is to enjoy what we can do functionally and practically. Play out.


Kirtan Chanting Circle(EN)
Kevin James Carroll

The Songs and mantras of Kevin James are an invitation to co-create a deep connection to the heart and a positive healing vibration for oneself and the world. Mantras, Heart songs and Flute meditation with Kevin James. Mantras & Heart songs, the alchemy of sound. Feeling of Oneness Arising of Happiness Cultivating Awareness. Dive deep into your heart through the power of mantra and heart songs. Kevin James invites you to open your voice and heart as he leads to a place of no leader. His words and stories gently remind us of that which we may have forgotten with our busy minds. Song by song, we chant our way back to our infinite self which dwells in the silence. A place of fulfillment and connectedness, that we can only call home.

Wim Hof Method Breathwork(EN)
Richard Ayling

Wim Hof, also known as 'The Iceman', is a Dutch daredevil who currently holds 26 world records, including one for sitting in ice for over 2 hours without his core body temperature dropping. He has pioneered a revolutionary new method through which we can now
consciously control our own immune system via three pillars: breath work, cold exposure and mindset. Backed by scientific research and with scientists queuing up to do more, the health benefits have huge implications for the future of medicine, self-healing and our wellbeing.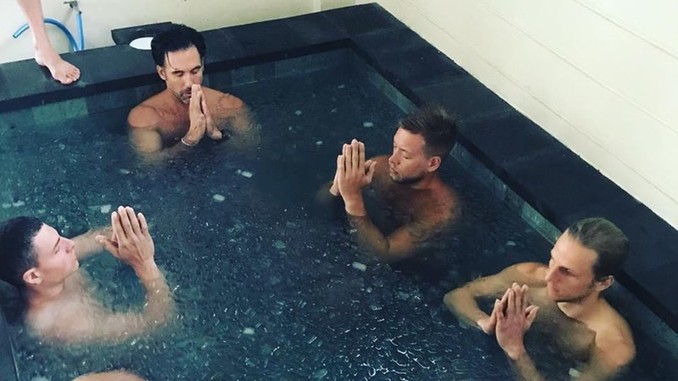 Agenda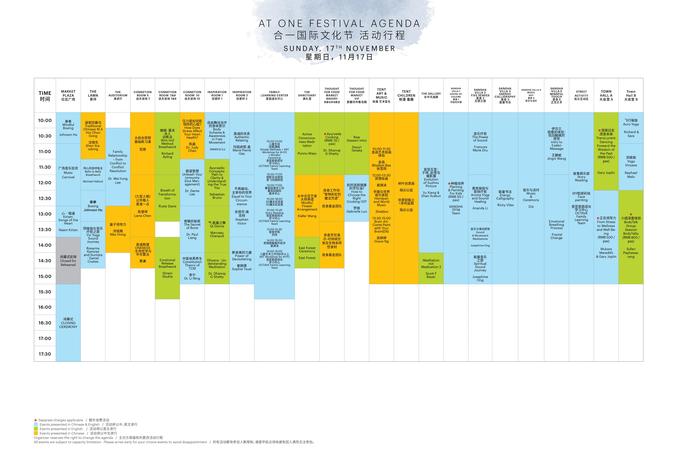 *May adjust according to the real-situation
Featured Practitioners

Activity Highlights

Gather thought leaders worldwide and integrate practitioners of healing, to jointly explore topics on the well-being paradigm of humankind in the new era:
Explore the paradigm of life sciences from the west and the east to define what life is and what health and wellness means.
Reimagine the future of what healthcare may look like as society lives longer…
Enjoy performances from internationally renowned artistes.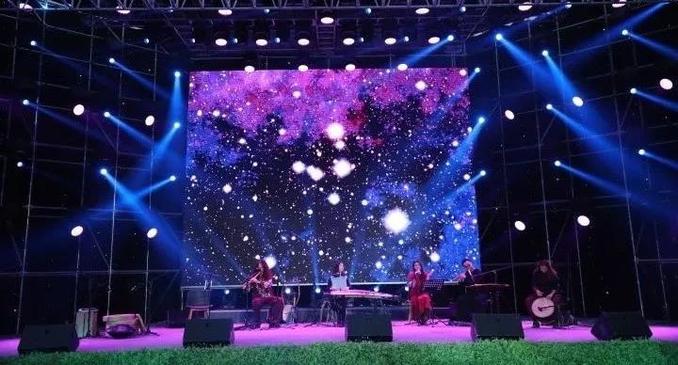 △ A guest of the Festival—East Forest, a master in healing with electronic music
Visit contemporary art exhibitions: Get a front seat to masterpieces.
Attend interactive workshops, master classes and lectures taught by over

60

practitioners.
「Market」
Creative bazaar and farmers' market for the perfect family weekend shopping.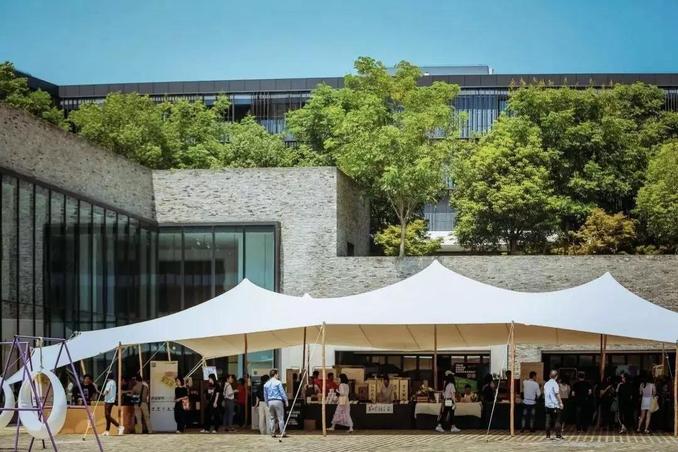 Go on a gourmet adventure of international cuisines, learn to cook, and visit the mindfulness food fair.
Venue · SANGHA Retreat by OCTAVE Institute
An area of 189,000 square meters, located on the bed of Suzhou's Yangcheng Lake.
Just over an hour's drive from Shanghai, serenity awaits at SANGHA Retreat. Eastern philosophies backed by Quantum Science is combined with retreat programs to help people awaken to a life of greater purpose and personal well-being. Our holistic approach to health and wellness could have no better home then here, where nature meets nurture.
Inspired by visionary Frederick Chavalit Tsao, fourth generation shipping and family business steward, one and all are inspired by the nature of the location to reinvent the nature of their lifestyles.
199 Yang Cheng Ring Road, Suzhou Industrial Park, Jiangsu Province, China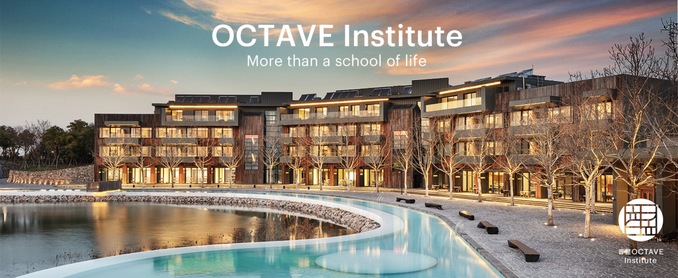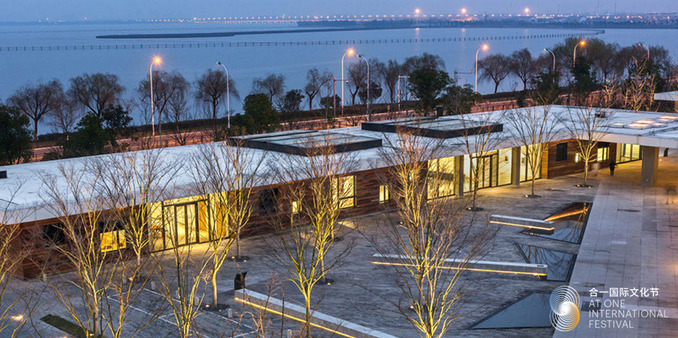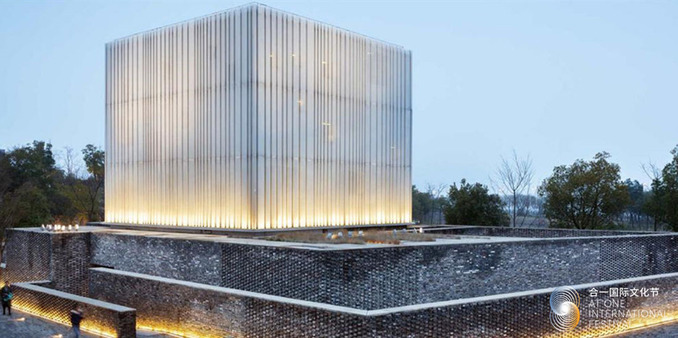 Ticketing Notes
1.
This event does not support refund ticket
2. This event supports e-ticket pass
3. Family package includes 2 adults and 1 child from 3-18 years old
4.
Child below 3 years old is free
Shuttle Bus Info