Secrets behind the Best of TED for your business talks
!
How to speak like TED
TED Talks have been viewed more than 1 billion times during these last 12 years. During this period, researchers and TED-watchers have learned a lot about the difference between a good talk and an amazing one. And most importantly, how to prepare to be amazing, and apply those lessons for your business talks.
Workshop Highlights
You will learn:
* What are the key elements that make the difference
* The rigorous, intense preparation that made those top speeches stand out from the crowd.
* You will get
clues about how to start looking for
amazing, unique, universal ideas that are the core of the best TED talks and can be the driving force behind your most important business talks.
* H
ow you say it (how you deliver your talk)
is far more important than you
might expect.
* H
ow
to have a conversation or sound conversational
if you're the only one talking.
At the least, you will come away with a whole new appreciation of what it takes to "rock" a speech on the stage, whether for TED or business. And more than anything, I hope you will learn one thing about speaking and your future as a speaker:
It's all about finding one amazing, unique idea. On some universal theme of great interest to your world. Period.
The rest is up to you. Many of the best speakers were not famous before their TED talk and were more popular than speakers who are known around the world. Some never gave a major speech before.
This is about finding your idea, finding your voice. If you think you have an idea and will have an idea worth sharing, come to get the steps and support you need
to get it out of you and into the world.
The world needs your voice.
About Larry Schuster
* TEDx Coach, Speaker
* Chinaccelerator investment pitch coach for startup CEOs
* Founder, The Storytelling Company
* 2012 North China speech evaluation champion, Toastmasters International
* Executive speech coach for multinational companies
Larry applies 20 years experience as a US journalist to help his clients find and shape their compelling stories and messages, to connect to their audiences for impact.
He is well known throughout the Shanghai area for coaching executives and others in a way that energizes their speeches and helps them give the best speech of their life.
Client Testimonials
* His storytelling techniques, and other advice and constructive way of teaching made it fun and easy to apply to my current workshops and talks. Thank you, Larry. Karina Blancarte, Holistic Psychologist



* Larry and I worked together to prepare a pitch for over 200 investors, the end result being a deal worth half a million dollars. Through Larry's knowledge and creative approach to storytelling we crafted a convincing and entertaining narrative that energized a room full of people and sold investors on our vision. — Adam Place, startup CEO, Nusic.



* My challenge is to deliver information that most people are resistant too. So I knew I had to work harder and hire the best possible professional. Larry's experience was key to making my talks a success from day 1, Rebecca Cappelli, independent film maker.



* Larry was a great help to bring this more complex planning topic (cities of the future) to a wider audience… he was able to extract the message from what I was trying to say to personalize it for those people (for his TEDx event in Shanghai) — Keith Griffiths, Chairman, founder, Aedas, a world leader in architecture and design.



* Your training helped a lot Larry!! Yesterday was very

interactive. I made the presentation really funny

throughout with the short stories. This was the best

presentation I've done yet thanks to you! — Andy

Wen, Ph.D, Aedas Global Board Director
---
Previous Events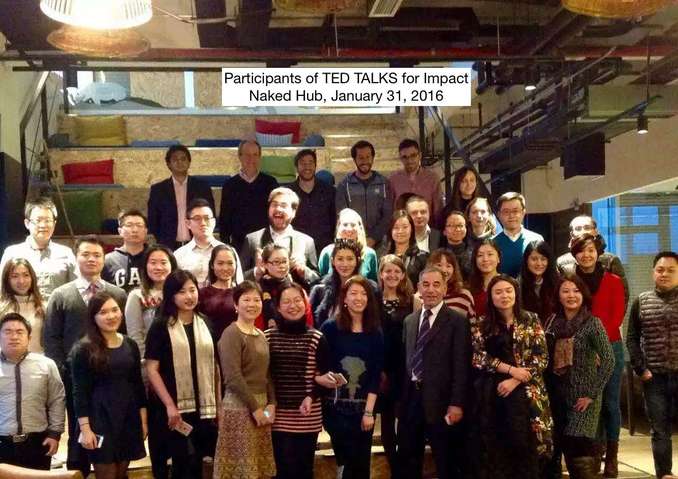 ---
XNode JingAn Space