Better relationships. More mindful, and HEARTFUL. Richer in every way. & set to become more FREE. Emotionally, Intellectually, Financially.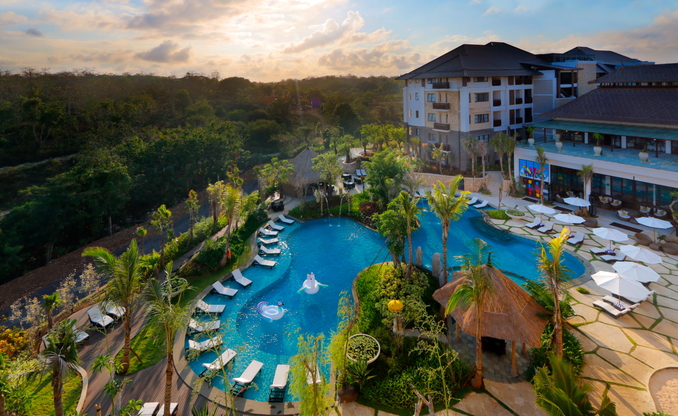 Designed for:
1. Those wanting to create Emotional, Intellectual and Financial Freedom in life.
2. You know that mindset followed by action is the key. Either without the other does not lead to success.
3. You have a high value for efficiency, creating winning habits, a productive environment & empowering relationships.
Hi, Adrian Cahill here. I'm responsible for a team (MOTIVATE Shanghai Directed by Daria Nalminova). Our team is phenomenal and it has put on over 200 events since 2012. We've brought in Co-Trainers from 5 different cities and backgrounds. You will progress with ICF recognition + NLP training to the highest standards today (9 Days & Signed off by multiple trainers).
Are you interested in developing skills to get the most out of you and those around you?
If you are already coaching, do you want to transform to your next level with new techniques and experiences to accelerate and succeed with coaching on higher levels...
Do you value proper training with the CREDENTIALS that count?
The credentials that are recognized world wide.
ICF is the leading world wide authority in the coaching world. Participants can apply for ICF Membership and complete recognised ICF training hours. Continual progression can lead to ICF ACC, PCC status.
Most NLP Training around the world has been cut down to a tiny 4 or 5 days. This equates to surface level learning. With 9 days we go deep. With Master Practitioner running simultaneously, there are many more options to practice, deepen learnings, collaborate. All trainers are certified by one or both creators of NLP.


For C
oaches, Consultants & B
usiness Owners:
We recognize you are busy. You can step out to make business/sales/coaching calls as required. You can sit one to one with our trainers and work on your business, your challenges, your goals. Our training will help you create so much more for your future that really resonates with your desires and creates immense value.


For

NLP Practitioners or established Coaches/Trainers

:
Your goal is to not just know, but to master the fundamentals. Move through Master Practitioner Level 1 which is expanding and deepening everything previously learned with many new ways to apply those fundamentals differently to create far more success. We go deeper into Hypnosis and Generative Trances as well as more strategic approaches. Master Practitioner Level 2 will be covered 1-7 October, and July 2021.
The top reasons most NLPers and Coaches don't succeed will be addressed and changed here so you can and will get more success in every way you choose. With multiple trainers and a unique approach really emphasizing that YOU ARE THE GURU. Your are the expert. You are here gaining new ways to access and unleash your potential.


Is it learning how to …....... or is it doing …....... or is it you

BEcoming

the NEW YOU.

For coaches, managers, leaders, you can earn here:
1. ICF Membership & hours which may be used for re-credentialing/renewing

2. Coach Mastery Certification by a ICF approved training provider.

3. NLP Practitioner Certification

4. NLP Coach Certification


Master Practitioner stream will receive Master Practitioner Level 1 Certificates and ICF Hours (Master Practitioner Level 2 in October & July 2021)

You will EARN certifications here. More importantly, you will step up to the next phase in your life.




Accommodation:
Accommodation at a hiqh quality resort which will be included for early birds.
(Check if you qualify at time of booking).

Accommodation starts on 4th July.
Official Training Starts 11am 4th July (Training is at the resort & you will be given your room after lunch).
Official Training Ends 3pm 12th July (Check out on 13th).

Accommodation officially ends on the 13th so there is no pressure. Enjoy the experience.
Twin rooms (Double for any couples). You can very easily upgrade to a private or arrange extra nights.
Breakfast, Lunch, Coffee Breaks included. Rooms have a desk and ethernet plugs and can be used quiet well for those doing business while away.

Facilities included a gym, on site spa, great wifi, children's play area, outdoor night movies, swimming under stars :-)

Location:
100m from Volcanic Beach, excellent for daily activities and night surfing. 30 minutes to Airport, 30min drive to Ubud or the white sand of Sanur, so you can really get the best of the mountains and the coast. All accommodation is Air conditioned rooms.



Your investment:

-¥25,000-45,000 total depending on how soon you book.
-¥8000 Deposit secures your place and price (this will be taken off the price).
-Each month your price goes up so secure your place fast.


Your discounts:

-2 or more people. 20% discount for you and a guest. (You can book yourself, than if you bring a partner, discount is applied). -Bring a partner who is sharing your room but not doing training ¥4000 (to cover their food/transfers/entertainment/activity costs). Partners can participate in some of the great activities with us like horse riding along the beach.


Our Trainers/Coaches:
-Normally you get 1 trainer. I feel the experience is much better with multiple trainers. This means you can have 1:1 time. Smaller groups. A variety of opportunities to get high quality and focused attention/assistance.

- At least 4 Trainers will be there at all times leading two groups. All trainers are hand picked and excellent in their specialties. (Very few trainers are excellent at EVERYTHING, most excel at one to three areas).

-All certified by John Grinder (creator of NLP) with track records of success. Adrian Cahill PCC (Australia). Dr Kevin Liang (China) trains hypnotist and health practitioners to use hypnotic skills at high level universities across Asia. Jedidiah "Jedi" Alex Koh (Singapore), ICF MCC whom trains coaches in Singapore and USA. Chris Williamson (Australia who combines Business with NLP, he is a business leader and expert public speaker. Nuno Cortez (Portugal) Creating excellence in high performers, Gloria Ramirez (Colombia) combining NLP with the works of Deepak Chopra & Yoga .


Huge skill, development time. Fun personal development time, 'eat pray love'. Experience it all applied to yourself!

Relationship development time/experiences, 'work through' challenging blocks, seeing with gratitude, curiosity and compassion.

Business development time, time out to work on your vision, mission, priorities, team. Video/audio equipment which can be utilized to film you pitching your products, interviewing others about your products/services live, so you will have new clients and business before you finish.

Now that is RESULTS.


Additional Notes:
Accommodation with breakfast, lunch, coffee breaks included for early birds, make sure you check if you get a spot.
Maximum no. of participants 24 split into 2 groups so you WILL be very engaged.

You will have course books. There is a curriculum which will cover all essential elements in NLP Practitioner. It will cover ICF Core Competencies. How to create coaching relationships, manage clients, build a coaching business, DO the Coaching, Be the Coach, how to rapidly succeed in coaching. Additional modules may include strategies to scale, business plans, marketing strategies and much more as we have multiple trainers and training spaces.

Deposit secures your space at the price when your deposit is paid.