TEC Community in Shanghai is pleased to partner with Asia Turnaround & Transformation Association (ATTA) to hold our next session on how brands can succeed in China with an in-depth cultural and structural branding strategy.
Based on a recent study, Chinese brands accounted for 97% of growth in the FMCG category, representing how savvy domestic brands are increasingly eroding multinational brand's shares. In many cases, it isn't down to local brands having better products, just a better understanding of the target market, more relevant execution and a structure and culture better aligned to win in China.
Mark Tanner from China Skinny will share some insights from China Skinny's numerous studies into areas MNCs could learn from Chinese brands. Following the presentation will be a panel discussion with several industry leaders who will share their thoughts on how they brand to better align with the market.
*Advanced registration is recommended, tickets purchased at the door will be 200 RMB*
---
Agenda
08:30 Registration & Networking Breakfast
09:00 TEC Welcome Remarks
09:05 Presentation
09:35 Panel Discussion
10:15 Q&A
10:30 Closing Remarks
---
Speaker Bio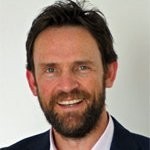 Mark Tanner is the Managing Director of China Skinny. He has provided China-market growth strategies and research to close to 200 brands including IKEA, Reckitt Benckiser, Tourism Australia, Colgate, Fonterra, SAIC Motors and IHG. His views on China have been quoted in more than 200 international media outlets including Bloomberg, Reuters, FT and Forbes, where he is a columnist. Tanner authors the most-read newsletter about marketing to China, and is a regular keynote speaker addressing audiences around the globe. Prior to moving to China, Mark rode his bike across Canada solo in the middle of winter, hunted for ancient viking treasure in Iceland and led the first unbroken journey from the source of the Blue Nile to the sea.
Ron Wardle has over two decades of designing and executing strategy, branding, social, digital and eCommerce strategies in Greater China, Ron delivers exceptional value to enterprises seeking success in China's annual US$900 billion Digital, New Retail and eCommerce industries. He is one of the leading advisors and one of few Western #PRACTITIONERS with proven hands-on experience, enabling foreign brands to identify, localize branded storytelling, understand consumer attention and neutralize challenges to achieving success in China's digital, new retail and eCommerce marketplaces.