Harvard Alumni for Education – Dinner with PKU Professor Wei Ha, July 6, 7PM
Creating a strong, collaborative community of alumni leaders working in, and interested in, education for networking, career development and partnerships.
Harvard Alumni for Education's (H.A.Ed.) newest chapter has launched in Greater China. To celebrate our launch, we will have our first event in Beijing with Harvard alum, Peking University Professor Wei Ha. Professor Ha will share his experiences on the topic
"Towards Equity in Education in China."
This will also be a wonderful opportunity for us to know each other.
About Professor Wei Ha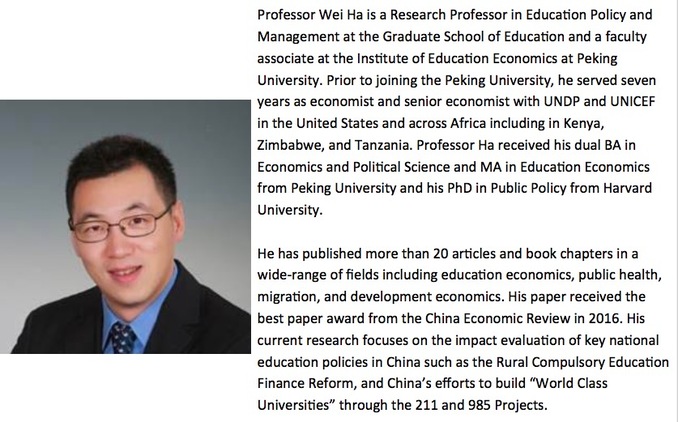 About Harvard Alumni for Education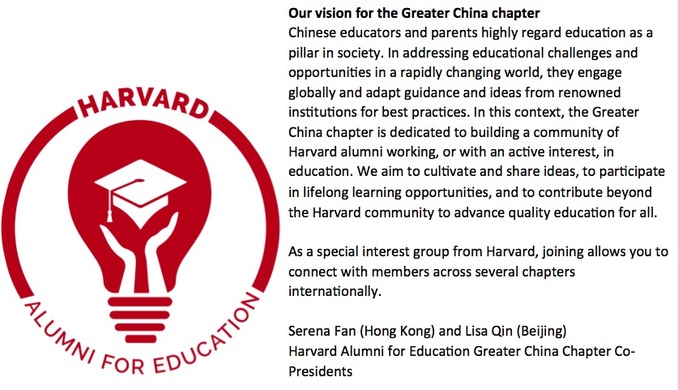 Join us: http://www.harvardaed.org/join-us/ (VPN required)
More information about H.A.Ed, the newest Special Interest Group to be part of the Harvard Alumni Association, its origins, mission, vision, etc. can be found here: www.harvardaed.org
Event Details:
Dinner theme:
Towards Equity in Education in China
Location: Zhongguancun, we will email the location to you after you register successfully
-100 RMB per person for registration before July 1
-150 RMB per person July 1 or after
Language: English
We welcome
Harvard students and alums
to attend the dinner.
Each student or alum may also
bring one guest.
Please
RSVP
in advance.
Limited to 20 people and no walk-ins.
No refunds July 1 or after.