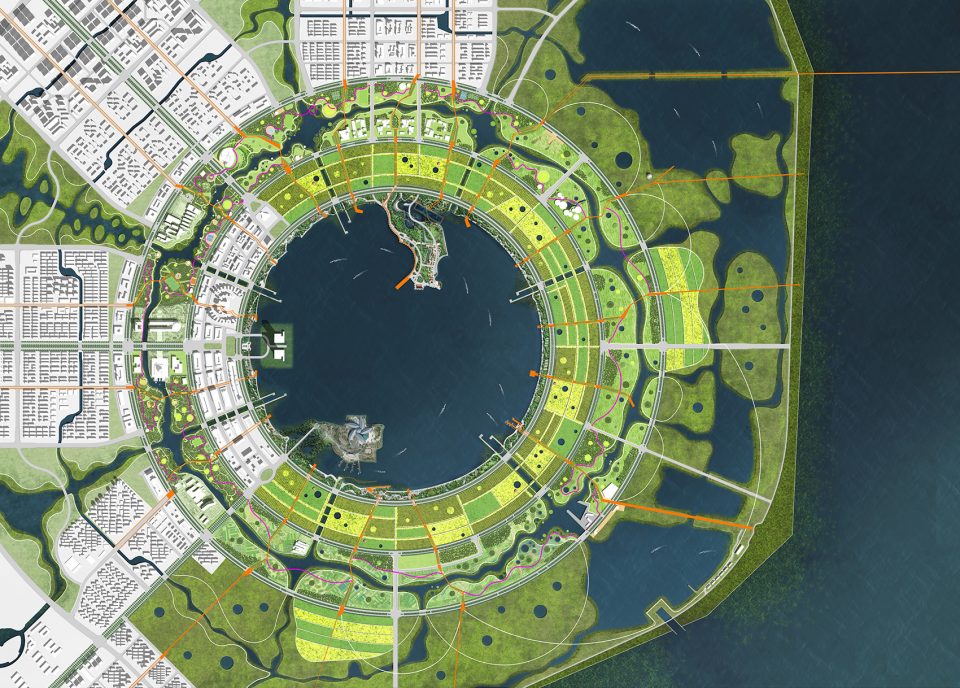 Known as Shanghai's "Sponge City," Lingang is piloting an ecologically friendly way to manage its flood defenses and drainage systems through green infrastructure, wetland areas, rooftop plants and rain gardens. Along with this the city has a focus on open innovation, smart city ecosystems and sustainable solutions.
Interested in seeing the city of Lingang for yourself? Then join the Danish Chamber of Commerce and the Danish Consulate on May 26th on a day trip to Lingang. We will hear more about the city from Shanghai Lin-gang Special Area Economic Development Co., Ltd, visit the man-made Dishui Lake that helps to control the flow of water into the city and visit three companies already based in Lingang.
The event is free of charge and for members only! Registration for this event will close on the 16th of May so be sure to sign up in time. Registration is binding unless cancelled before the 16th of May.
Program*:
09:00-10:30 Departure from Consulate
10:30-11:00 Visit of the Exhibition Hall of Modern Service Industry Opening-up Area of Lingang Special Area
11:00-11:30 Introduction of Lingang Special Area's general planning and its advantages
11:30-11:50 Q&A
11:50-12:00 Group photo
Lunch & Break
12:00-13:00 Lunch
13:00-13:30 Sightseeing tour of Dishui Lake
Company Visit
13:30-14:30 Company Visit No.1
14:30-15:30 Company Visit No.2
15:30-16:30 Company Visit No.3
16:30-18:00 Departure from Lingang Special Area
*The program is subject to change. A final program will be sent to attendees 2 days before departure.
The following is a short introduction to the three companies:
Shanghai Rainbowfish Ocean Technology Co.,Ltd
Shanghai Rainbowfish Ocean Technology Co.,Ltd is leading the research in deep sea technology and their industrialization. It has always been a dream of mankind to challenge the extremes of the hadal zones and be able to explore the mysteries of the deep-sea world.
Shanghai Electric Lingang Base
Shanghai Electric is a large integrated equipment manufacturing group specialized in energy equipment, industrial equipment and integration services. The base is capable of manufacturing "extra-large, heavy-duty and over –limit" equipment for nuclear power, thermal power, wind power, large marine crankshafts and desalination of sea water, etc.
Shanghai Dianba New Energy Technology Co.,Ltd
Shanghai Dianba New Energy Technology Co.,Ltd is a leader in the field battery swapping infrastructure. The company is an E-station equipment manufacturer and service providers for E-station operation. Dianba's solution and products have been successfully applied at the 2008 Beijing Olympic Games, which is the first large scale use of battery swap for electric buses' energy supplement in the world
NOTE: the Danish Chamber of Commerce might take photographs from the event and post these on its public webpage (or social media platforms) in order to create awareness of these events. By attending this event you consent to Danish Chamber of Commerce taking and using such photographs as described above. Please contact assistant@dccc-shanghai.com if you have any inquiries related hereto.