8 Years of Weibo: The Rise of China's Social Media
More than 8 years have passed since Sina Weibo's release in 2009. Since then, China's online environment has shifted from cybercafé culture to the mobile internet era. How has social media in China developed over the past decade? What is the relevance of social media sites in China today? What are the biggest topics on platforms like Weibo, and what do they say about Chinese society in 2018? During this event, we'll discuss the short history and status-quo of micro-blogging in the PRC.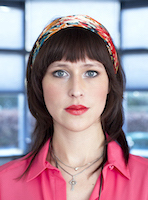 Manya Koetse is a China social trend watcher and the editor-in-chief of What's on Weibo, a website providing social, cultural & historical insights into an ever-changing China. She is a writer, public speaker, and consultant (Sinologist, MPhil) on social trends & behaviour in China, with a focus on social media and digital trends, Sino-Japanese relations and gender issues.