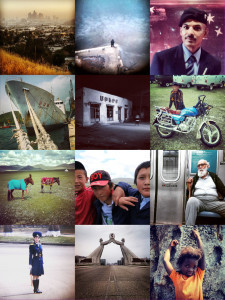 Beijing-based British artist, filmmaker and writer Matt Hulse presents a new spoken word film performance and short film showcase in this one-off travel videography masterclass.
Investigate creative and logistical techniques to inspire your own visual poetry! Join us at the Bookworm on March 16th for a night of exploration into the eclectic, poetic audio-visual world of artist Matt Hulse. Matt has been making films and photographs since the early 90's. The majority of these, in one way or another, explore journeys - whether actual or imagined - and seek to articulate through the power of sound and image the unique and transformative experience of travel. Matt will share and discuss a selection of films shot in the DPRK, Dresden, Warsaw, Vienna, Czech Republic and the UK. He will also premiere a brand new film from Outer Mongolia and perform a new spoken word piece based on visits to North Korea as a tour leader for Koryo Tours.
Click here to watch the trailer Exploring The Mongolian Steppe with Koryo Tours, directed by Matt Hulse.
100RMB (Includes a free drink)