China has released a wide range of policies to outline next steps for businesses to transfer their data across borders. Cross-border data trends not only impact the businesses community broadly but are of particular importance to globally structured companies operating across markets. To understand current trends and features of China's approach to cross-border data flows, USCBC will feature keynote remarks from Chiang Ling Li (Tiang and Partners, Partner), followed by a panel discussion between Ms. Li and Hannah Feldshuh, USCBC Business Advisory Services Manager. Ms. Li is veteran privacy and cybersecurity expert, specializing in data related issues for over two decades.
Speaker:
Chiang Ling Li, Partner, Tiang & Partners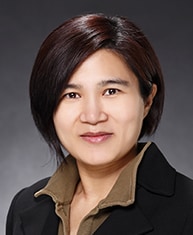 Chiang Ling Li's practice has focused on China data privacy, cybersecurity, intellectual property and life sciences law since 1994. She has been in the forefront of the law, leading successful litigation involving patents, trade secrets, copyright, unfair competition, 3-D marks and well-known marks, as well as successfully pursuing criminal enforcement of IP infringement in China. Chiang works closely with industry organizations lobbying for legal reforms, including those concerning patent linkage and data exclusivity, and has been appointed an arbitrator by CIETAC, HKIAC, ADNDRC, and the WIPO Arbitration and Mediation Center.
Chiang is author of China Executive Report: Intellectual Property, the China IP chapters of LexisNexis's Intellectual Property Rights, the "Anticounterfeiting and Enforcement" chapter in China's Participation in the WTO, and the China chapters in PLC Cross-border Life Sciences (2007-2012 editions), Trade Secrets Throughout the World Treatise, Patents Throughout the World, and Designs and Utility Models Throughout the World. Chiang was among the "A-List" of the top 100 lawyers for China (China Business Law Journal). She is also a PLC recommended lawyer in all three categories of life sciences: intellectual property, corporate and commercial (China), and corporate and commercial.