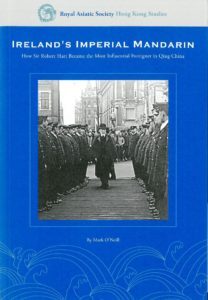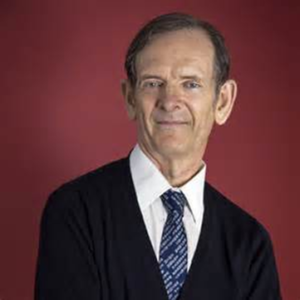 Mark O'Neill will introduce his latest work Ireland's Imperial Mandarin: How Sir Robert Hart Became the Most Influential Foreigner in Qing China .
"There is almost no Chinese official upon whom I can rely. But the report of this foreigner is reliable… If we had 100 Harts, our affairs would run smoothly."
—Prince Gong, Director of the Tsungli Yamen, forerunner of the Foreign Ministry.
Sir Robert Hart served as the Inspector-General of the Imperial Maritime Customs Service of the Qing dynasty from 1863 until his death in 1911. No foreigner has ever had or will ever have the life he did in China. He provided the government with more than 20 per cent of its annual revenue, set up the Chinese Post Office, founded a system of lighthouses along the coast, bought British warships that were the foundation of the modern Chinese navy and negotiated a peace treaty to end the Sino-French war. He was a trusted confidant of government leaders who constantly sought his advice in how to deal with aggressive and meddling foreigners.
In his extensive research Mark O'Neill used a wide range of sources, in English and Chinese, to describe this fascinating and complex character in all his many colours.
includes a House Drink