Check Out Who Is Recruiting
Tezign.com
Java Engineer
Full Stack Engineer
Front End Developer
Customer Success Manager
Designer (community operation)
Tezign.com, a Sequoia Capital backed leading internet platform in China to bridge creative talents withbigmarketing such as Alibaba, Unilever, Coke, ofo and Special Olympics, etc. Tezign help companies to achieve marketing campaigns, go global or adapt to local. Tezign has made large media exposure through the global media like BBC and Forbes.
KAWO
Graphic Designer
Junior WebDeveloper
JAVA Backend Engineer
Digital Markting Intern
KAWO is the # 1 platform for international brands on Chinese social media. While social media in China is becoming more localized, personalized and automated, KAWO makes libraries on online media in China, by making it easy for them to understand & connect with their audience Over the past 4 years Kawo have worked with dozens of top foreign brands in China to help them succeed in WeChat and Weibo.
Livecom
Backend Developers
Frontend Developers
System Engineer / Technical Customer Support
Livecom is the market leader for corportate all-channel customer communication. Livecom delivering high-end tailor made solutions with their unified communication platform that integrates CRM, ERP, WFM, OMS seamlessly. It also assigns every contact request. Clients including ele.me, Clarins, Caudalie, Asurion, Philips, PCCW, Pernod Ricard, etc. implemented Livecom products and solutions in China and achieved amazing results.
IT Consultis
Project Leader
Project Director
Marketing Assistant (intern)
Senior NODEJS Developer
COO Assistant (intern / fulltime)
Entrepreneur Essistant (intern / fulltime)
Project Manager Assistant (intern / fulltime)
IT Consultis is a digital agency in Shanghai and Ho Chi Minh City strongly committed to researching, creating and executing the best digital solutions, ranging from strategic projects to entirely tailor-made web developments, applications, e-commerce, and in-store experiences. IT Consultis was established in 2011 and in only 6 years, it has rapidly expanded to reach over 60 employees, while working with some of the largest brands in the world including GAP, Zara, Porsche, Decathlon, Budweiser, Leica and many more.
Maijin
Frontend / Backend Developer
Digital Marketing Manager
WeChat App Developer
Maijin platform offers a unique and diverse range of media tools that empower brands for customer acquisition, conversion, and brand loyalty.With a network that covers 200 different campuses across China and a network of campus ambassadors and influencers, provided brands with access to more than 5 million university students in 20 different cities.
QuanCept
Sales Director
Matlab Strategy Developer
Mobile App Developer
Marketing Specialist (stocks trade software)
Brokerage Connectivity Developer
Administrator
Quantitative AI Engineer

Cognitive AI Engineer

Matlab Strategy Development Interns


With its headquarter located in Shanghai CBD, Quancept has branches in Beijing, Shenzhen and Xiamen. With their buyside OMS and real-time CEP signal engine, Quancept provides the most cutting-edge SaaS for the investment/trading industry. Its highly functional modules empower investment and trading operations. Their clients include bulge-bracket securities brokerages and hedgefunds.
Morfus
Sales (part time)
Marketing (intern)
Unity Development (intern)
MORFUS give creators the next level tool they need to deliver a more immersive and shareable experience for their showcases using mobile VR. They take any 3D or 2D models from architects, designers, and creatives alike to turn the project into an immersive environment on mobile for easy access.
Veeshop
Business Development
Media Content Opertaion
Oversea Startups Manager
Distribution Channel Operation
E-Commerce Platform Operation (Youzan)
With a mission to help oversea startups come to China and benefit Chinese consumer, Veeshop bring the world's cutting-edge hardware consumer products to consumers with a competitive price and in the mean time, they help those oversea brands reaching out to Chinese consumers, Chinese white collar women in particular via original original product content, celebrity livestreaming, and mainstream television.
Hi-in's
Marketing Intern
Frontend Engineer
Backend Engineer
"Since 2015, around 80% of students who studied abroad (" haigui ") have returned back to China. Hi-in's end-to-end service goals to help both returnees and international students pave a successful career path in China by providing intelligent student-company matches, career preparation workshops, and a marketplace of 1-on-1 mentor sessions to help them succeed over a long term career planning process.
Duola
UI Designer
Product Manager
Zhu An Network Shanghai is an information system which is committed to service for construction industry, creating an online integrated platform.
The product "Duola" was released after a long period of development, takes commercial concrete industry as its entry point, solving problems of transportation, production and enterprise management to achieve the goal of high efficiency and interaction.

Front Cover
Graphic Designer
Customer Service
E commerce Operation
E commerce operation Supervisor
With the over ten years of beauty history, international branded brand and media Front Cover reborns in Shanghai. The first line of products will be exposed in 2018 summer. They aspire to lead a makeup revolution where skincare meets makeup. Their goal is to immerse and lead the Chinese beauty market from a grassroots level through online content engagement, offline events and inspire everyone to be confident and express their own uniqueness through the tools of beauty.
247tickets.com
UX/UI Designer
Frontend Engineer (node.JS)
Marketing Executive
Marketing Consultant (Shenzhen)
Customer Service Specialist
Customer Service & Admin Manager
Interns

247tickets.com offers event organizers an innovative, one-stop solution that includes services from ticketing, booking, payments and promotion. We also offer consumers a better alternative to buy tickets for events with less hassle, less effort and less money. Let 247tickets.com help you find an amazing event or experience today!

Aurora
Senior Embedded Engineer
Embedded Software Engineer
AuroraTech treats household, industrial buildings and parks, etc. as the application scenarios and terminal management unit, using edge smart hardware to connect the power of energy and information flow. They provide domain energy solutions for power generation, load and storage through the second / millisecond real-time control.
The CareVoice

Business Development
Digital Marketing
Front end Developer
Ruby Engineer
Sr. Marketing Manager
The CareVoice is a Shanghai-based Health Insurtech start-up bringing better healthcare experience to its communities, especially insurance members and employees through its independent mobile platform that provides trusted, community- sourced ratings and recommendations on top-quality healthcare services in China. In Shanghai, The CareVoice now lists over 1,000 hospitals, over 60,000 physicians and more than 60,000 medications.
XNode
Leasing Manager
Community Manager
IT | Community Department
Receptionalist (Zhangjiang Center)
XNode aims to increasing ideas and businesses by offering inspiring workspaces in Shanghai and fueling them with meaningful events. They help corporates engagement with startups and embrace the entrepreneurial mindset.
Amaris
Data Scientist
UI Developer
ioS Developer
PHP Developer
Java Developer
Business Analyst
Java L2 Support Engineer
Mobile Application Developer
Infotainment Software Engineer
Application Support Engineer
Amaris is an independent, international Technologies and Management Consulting Group. Created in 2007, Amaris has already established in over 45 countries and supports 500 clients worldwide reports their project 'life cycle
Our Amazing Media Partners
About Organizers
Le Wagon is an innovative coding school for startups, creative people and entrepreneurs. The exclusive 2-month program teaches business people how to build amazing products in China! We are a network of 2000+ web professionals, active in 25 cities: Shanghai, Chengdu, Paris, Brussels, Beirut, Sao Paulo, London etc.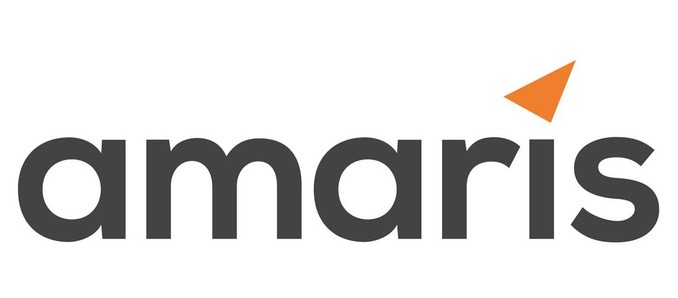 Amaris is an independent, international Technologies and Management Consulting Group. Created in 2007, Amaris is already established in over 45 countries and supports 500 clients worldwide throughout their projects' lifecycle.
XNode aims to accelerate ideas and businesses by offering inspiring workspaces in Shanghai and fueling them with meaningful events. They help corporates engage with startups and embrace the entrepreneurial mindset.