It's time to raise your glasses and join us for the real Munich Oktoberfest experience in Shanghai! The Oktoberfest is going to be a fun event and get your friends together and join us on Friday Oct. 27, 2017!
When:
Oct. 27, 2017 Friday 2017年10月27日
Time:
18:30PM - 23:30PM 晚上18:30PM至23:30PM
Address: Yuan Ming Yuan Road near Beijing Dong Road (next to the Peninsula Hotel)
圆明园路,靠近北京东路 (半岛酒店旁)
RSVP Option:
报名方法:
Prepaid Ticket for One Person:375 RMB per person includes free flow beer (Franziskaner, Becks), a traditional 3-course Bavarian dinner plus 1 shot of Helbing and soft drinks.
1人预售票:每位375元,包括畅饮啤酒(Franziskaner, Becks),传统的巴伐利亚晚餐加一杯Helbing和汽水。
Please scan the QR code to buy the tickets. 请扫二维码在线报名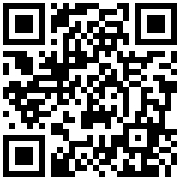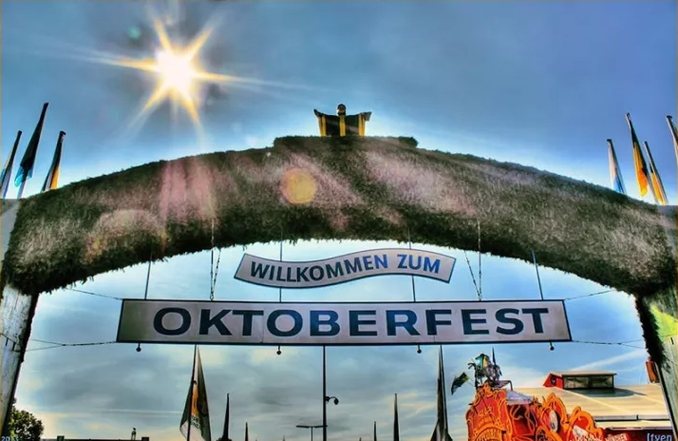 After the big success of the Jingan Oktoberfest in 2016 we changed the location to a biggerand better one to accommodate all the Oktoberfest lovers of Shanghai!
Expect a massive festival tent in true Bavarian style, 1Liter (Maß) beer-glasses, authentic Bavarian food and a live band bringing you the hottest hits to dance to!
The Franziskaner Shanghai Oktoberfest will be hosted from the 25th– 28th of October within a festival tent near the Bund (next to the Peninsula Hotel).

For this special occasion we are flying in an amazing Oktoberfest band straight from Munich and will cater the best Bavarian food by Zeitgeist – BavarianEatery & Bar, which you can wash down with our unbelievable free flow beerdeal of Franziskaner, Becks and Goose Island.

Play a round of Nageln (Nailing) or test your strength at "Hau den Lukas" while enjoying the real Munich Oktoberfest atmosphere with your friends!
O'zapft is!
Additional to the big festive tent, on both weekends, a street beer festival along the whole RockBund area with lots of different beers, great food and fun is waiting for you!
This Oktoberfest will the biggest German Beer Festival you cannot miss!!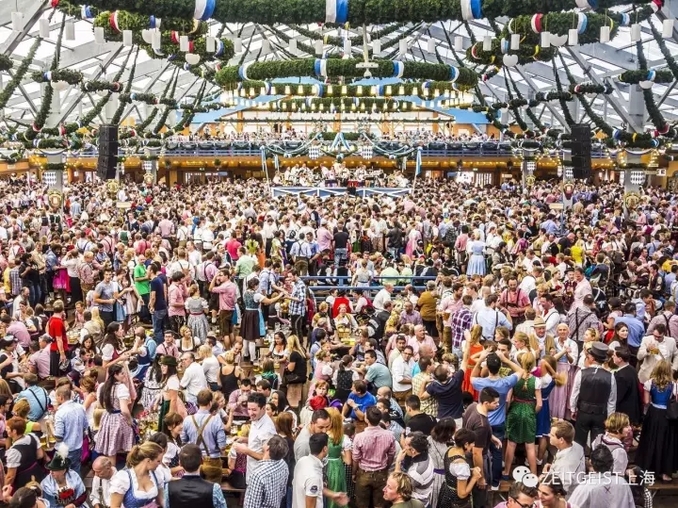 想在上海就可以体验到传统的德国慕尼黑啤酒节吗?快来加入我们,一起哈啤吧!
基于去年啤酒节在静安的成功举办,为了带给德国啤酒节忠实粉丝更完美的体验,我们今年特意为大家准备了更大更好的场地。
届时,你将享受到:大量巴伐利亚风格的节日帐篷,1公升容量的啤酒杯,正宗的巴伐利亚美食和一个将会带给你最火热的舞蹈节奏的现场乐队!
今年的啤酒节将在外滩附近的节日帐篷内(靠近半岛酒店)于10月25号到28号举行。
我们特地为了这次啤酒节专门从慕尼黑请来了一个实力非凡的啤酒节乐队,并且会在Zeitgeist(巴伐利亚餐饮酒吧)为你烹饪最美味的巴伐利亚食物-在Zeitgeist,你能够尽情畅饮德国纯麦啤酒Franziskaner(教士),Becks (贝克)和鹅岛啤酒。
与亲朋好友们在感受浓烈的慕尼黑啤酒节氛围的当下,来玩一局传统的德国酒令(Nageln)或在"Hau den Lukas"秀出你的肌肉力量吧!
地点:圆明园路,靠近北京东路
在周五和周六,除了有大型节日帐篷之外,你还将看到一个充满了整条街的巨大啤酒花园,届时将会有许多各种各样的啤酒,丰富多样的食物,有趣的游戏互动和绝对的派对氛围等着你!
这次的啤酒节是由去年的静安啤酒节组织者与德国活动和City Moments一起组织的。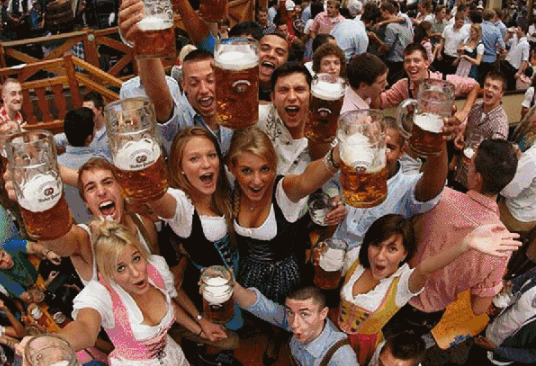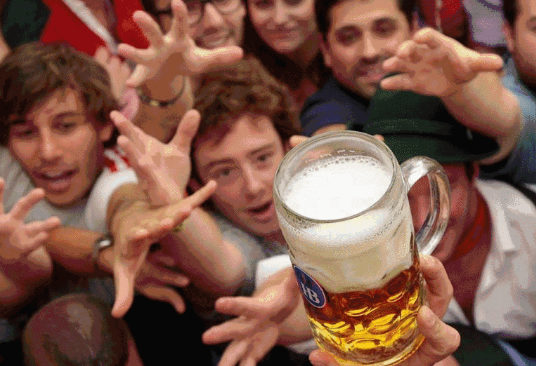 Inside the big festival tent you will encounter an authentic Bavarian experience, from the "Beer Maß"1L glass to authentic German food and a traditional Bavarian band flying in straight from Munich for our Oktoberfest.
Outside at Yuanmingyuan Raod a big "Beer Garden" and beer festival is awaiting you with a huge variety of great dishes, drinks, games, interactivities and party atmosphere.

在两个节日专属帐篷里,你会体验真正的巴伐利亚风情,从"大杯啤酒"到正宗的德国美食和传统巴伐利亚乐队。在圆明园路上,大型"啤酒花园"和啤酒盛典在等着你,这里的美食琳琅满目,还有多种饮品,游戏,互动,让你沉浸在派对的气氛中。
For more info you can also contact us via:
Wechat: 13003211151 (personal account) /
fcclub2002 (official account)
E-mail: event@fcclub.com
Phone (ENG): 1300 3211 151