We cordially invite you to attend the LISTEN TO FOREIGNERS TALK ABOUT INVESTMENT IN FLUENT MANDARIN FORUM AND NETWORKING PARTY in Shanghai. You will have an opportunity to listen to inspiration speakers, and network with a diverse group of accomplished professionals.
When:Wednesday, July 19, 2017 from 18:00 p.m. to 9 p.m.
时间:2017年7月19日周三,晚上18:00 p.m. to 9p.m.
Location: 37F, Shanghai Tower, No.501 Middle Yincheng Road, Lu Jiazui, Pudong
地点:浦东陆家嘴银城中路501号上海中心大厦37楼宝库中心
Subway: Line 2, Lu Jiazui Station(Exit 6)
地铁:二号线 陆家嘴6号出口
RSVP Options:
提前预订优惠 (门票包括自助餐和参加抽奖):
Special discount for prepaid ticket only RMB100/person (the ticket includes buffet and participation in a lucky draw)
Buy the ticket online click the link below or scan the QR code
预售票特别优惠:提前支付优惠折扣: 100元/位
Or early bird discount by email
Early bird discount please email your full name and contact info to event@fcclub.com
Option 1: RMB150/person RSVP on-line or email
Option 2: Walk-ins RMB188/person
提前通过邮件报名预订优惠
报名请将全名,公司,职位,手机号及邮箱发送至 event@fcclub.com
优惠票: 100元/位
现场购票:188元/位
Featured Speakers & Influencers: 特邀嘉宾:
阿福A Fu Thomas
An intercultural, humorous and passionate German Guy. He speaks German, Chinese(Mandarin, Shanghaiese), English and Russian. His open and humorous character as well as his professionalism and passion are a perfect link between the Western and Chinese culture. Through his special type and humour, he gained a lot of praise and recognition in Chiense and international social media and traditional media.
His wildly popular videos humorously address everyday life and social topics in excellent Chinese. He has more than 4 million followers on social media, and his videos have had more than 200 million views on such streaming platforms as Miaopai, Chinese video site Youku and Facebook.
A Fu graduated from the Department of Chinese and Fudan University, Department of Politics and Economics, East Asia, Bochum University, Germany. It is noteworthy that in 2017 the theme and style of Afu will be a major transformation, the future of A Fu, will be more emphasis on the financial sector, but will, as always, grounding and full of energy. Being Invited by Jerome that the founder of German intelligence investment company Ginmon, A Fu is working as Ginmon's partner, and will show you the strength of financial technology and practical financial experience. In fact, before studied at Fudan University, A Fu had three years of work experience in a bank in Germany. So, listen to A Fu to talk about the financial things, and the German and Chinese concept of financial management, professional financial management and non-professional financial concept, the past financial management and the future changes in financial management, will be an interesting thing.
阿福,一个充满正能量的德国小胖子,一枚搞笑达人、德国文化达人。说一口流利的普通话、上海话、英文和俄语。他关于中西文化差异的搞笑视频,在微博、微信公众号、facebook、一直播、美拍、秒拍等拥有以自己名字命名的自媒体"阿福Thomas",如今当之无愧的网红,目前已有400多万粉丝。
阿福毕业于复旦大学中文系,德国波鸿大学东亚政治与经济系。非常值得注意的是,2017年阿福的主题和风格将出现重大转型,未来的阿福,将更加偏重金融领域,但会一如既往接地气和充满正能量。受德国智能投顾公司Ginmon创始人Jerome邀请,阿福将作为Ginmon的品牌代言人,将向大家展示金融科技的力量和实用的理财心得。其实,来复旦读书之前,阿福之前在德国一家银行有三年的工作经验。所以,听听阿福说说金融那些事,聊聊德国人的理财观和中国人的理财观,专业人士的理财观和非专业人士的理财观,过去的理财和当今理财的变化,还真的是一件有意思又值得期待的事情。
杰罗姆 埃格尔Jerome Eger
CEO of Gimon China. Jerome holds a master degree of economics and finance from Frankfurt University. He also studied Chinese in Peking University and Shanghai Jiaotong University.
Jerome worked at The Boston Consulting Group in Frankfurt Germany specializing in Wealth and asset management as well as corporate banking.
He is fluent in Mandarin and has over 10 years of experience in China.
Prior to joining Ginmon,Jerome worked as sales director and vice general manager for international corporates based in China.
Jerome,德国智能投顾公司Ginmon创始人,中国区总裁。毕业于法兰克福大学经济系,北京大学交换生。曾任职于波士顿咨询公司BCG。鉴于德国人和德国中小企业的理财观念和方式极为谨慎保守,德国人大部分将收入结余全部储蓄,对股市、基金等耳熟能详的投资产品并不热衷,至于散户炒股更不是德国人的风格;而德国中小企业融资的主要渠道不是上市,而是从银行获得贷款,这注定德国股市与美国股市大相径庭。当时,全球理财市场已经出现智能投顾概念,即将人工智能技术运用于金融投资领域,帮助金融消费者在分散风险的;同时获得较高的回报。Jerome和当时在德意志银行投行部工作的Lars Reiner敏锐捕捉到了这个全球性趋势,很有兴趣挑战一次德国人爱储蓄习惯,逆转在负利率时代的亏损理财模式。2014年,Jerome与Lars当时共同创办德国智能投顾公司Ginmon。
Ginmon的德语意思就是德国人的投资资金;愿景是打造一个一站式的便捷入口,让德国人民可以便捷的、低成本的投资全球ETF。Ginmon成立两年以来获得了"欧洲互联网金融最佳投资奖"、"法兰克福新创企业奖"等"一系列的创业大奖。作为创始人,Jerome扮演了开路先锋的角色:既在投资理财领域改变德国人的传统习惯,更是Ginmon进入中国市场的领头人。中国是全球第二大的投资理财市场,是所有企业都极力想涉足的市场。Jerome良好的中文水平成为一个显著的优势。Ginmon的中国之路是一场新的创业行军。2017年4月份,Ginmon中国公司成立。首要的工作是将德国的对普通消费者的业务(to C),转型为面对机构投资人的服务(to B)的服务。
Ginmon中文网站:cn.ginmon.com
吕吟Doris Lv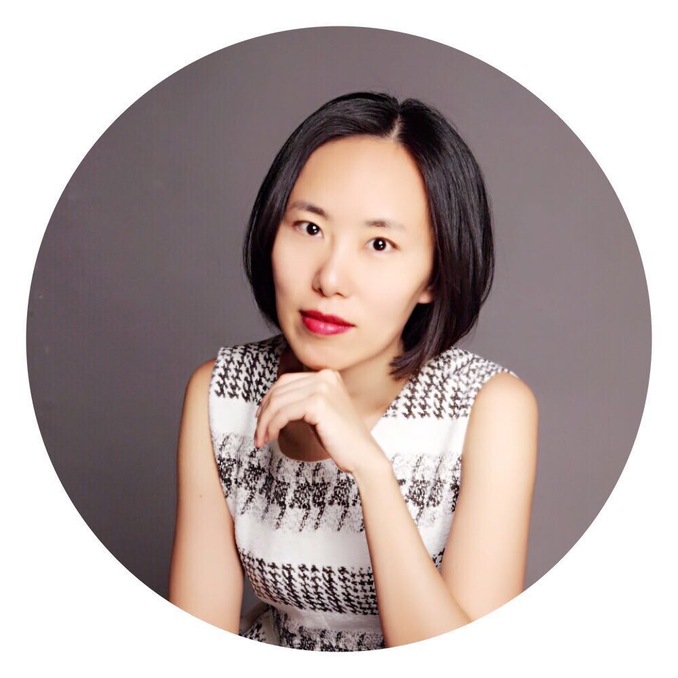 Assistant Director, iFast China
Master Degree of University of Sydney, majoring in finance
Experience:
More than 10 years' experience in the areas of wealth management, corporate finance and private equity.
Currently working as an assistant director in iFAST Corporation Ltd, previously worked in IFC Group, Cushman & Wakefield Capital Asia, ALC Advisors, HKR International LTD etc.
奕丰IFAST中国 机构业务副总监
悉尼大学金融专业硕士学位
在财富管理、公司财务和私募股权领域有超过10年以上的经验;
目前任奕丰IFAST中国机构业务副总监,之前在IFC Group, Cushman & Wakefield Capital Asia, ALC Advisors, HKR International LTD机构任职。
iFAST Corporation Ltd. ("iFAST Corp") is an Internet-based investment products distribution platform with assets under administration (AUA) of S$6.1 billion as at 31 December 2016 (stock code: AIY)
The Group offers access to over 5,000 investment products including funds, bonds and Singapore Government Securities (SGS), stocks, Exchange Traded Funds (ETFs), insurance products, and services including online discretionary portfolio management services (DPMS), research and investment seminars, financial technology (fintech) solutions, investment administration and transactions services.
Our mission statement is, "To help investors around the world invest globally and profitably".
Winner of the "Most Transparent Company Award 2015, New Issues Category" at the SIAS Investors' Choice Awards 2015, and the "Best Investor Relations – Merit Award" for First-Year Listed Companies at the Singapore Corporate Awards 2015
奕丰集团成立于2000年,于2014年12月在新加坡主板上市丰集团总部设于新加坡,在新加坡、香港、马来西亚、印度持有金融牌照,2014年进入中国,取得中国证监会颁发"基金销售"资格,并是首家获得此资质的全外资机构。奕丰集团企业股东是新加坡报业控股亚;洲网(SPH AsiaOne Pte Ltd)、富达基金和施罗德基金。秉承"慧视全球、投资致富"的理念,一个账户可以投资全球市场的不同金融产品,包括公募基金、债券、港股、美股等,地理范围包括美国、欧洲、新兴市场等,币种涵盖美金、欧元、英镑、澳币等。
奕丰集团荣膺2008年50家杰出企业排行榜第二名。2009年金融界最佳实务大奖中荣膺最佳基金平台及最有效网上系统的最佳企业奖。2015年奕丰集团获新加坡证券投资者协会(SIAS)年度投资者的选择最透明企业大奖。
奕丰香港:www.fundsupermart.hk
奕丰新加坡:www.fundsupermart.sg
安荻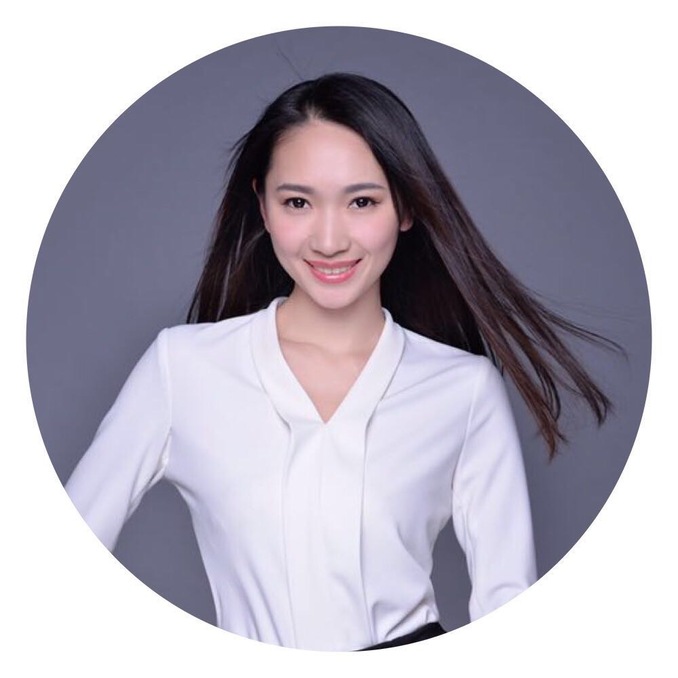 第一财经双语主持人
Andy
Bilingual MC of CBN
论坛议程:
18:00-18:45签到及自助餐
18:45-19:00阿福Thomas个人脱口秀,用流利的普通话和上海话为大家分享金融科技的力量和实用的理财心得。
19:00-19:20 Jerome演讲 智能投顾在全球的发展趋势以及ETF基金的应用
19:20-19:25 Q&A
19:20-19:40 Doris Lv演讲 全球市场宏观分析以及公募基金行业发展
19:40-19:45 Q&A
19:45-20:15圆桌论坛 主题:主动投资与被动投资的区别以及理财心得分享
20:15-20:30 有奖问答及观众提问互动
20:30-21:00自由交流及参观上海中心37层、地下B5层私人保管箱
Agenda:
18: 00-18: 45 check in and buffet
18: 45-19: 00 A Fu Thomas personal talk show, with fluent Mandarin and Shanghai dialect for everyone to share the power of financial technology and practical financial experience.
19: 00-19: 20 Presentation of Jerome: Intelligence Advice on Global Trends and ETF Funds
19: 20-19: 25 Q & A
19: 20-19: 40 Presentation of Doris Lv: Global Market Macro Analysis and Public Fund Development
19: 40-19: 45 Q & A
19: 45-20: 15 Roundtable Theme: The difference between active investment and passive investment and financial experience sharing
20: 15-20: 30 Pop quiz and Lucky Draw
20: 30-21: 00 Networking & visiting the 37th floor of Shanghai Center and underground B5 private safe deposit box
主办方:
Organizer
新加坡奕丰金融IFAST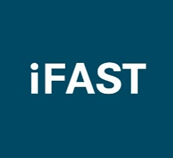 德国智能投顾公司 Ginmon

场地提供方:
宝库艺术中心
Venue Sponsor
Baoku Art Centre
友情合作
优你教育
Partners
Uni-ED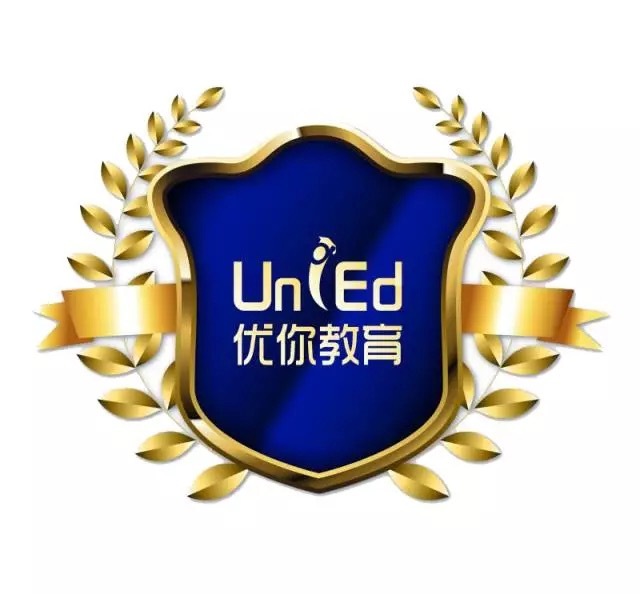 媒体支持Media Support
第一财经CBN
陆想汇Lu Xianghui

FC Club
有趣、有料的金融论坛!
除了这些重量级的嘉宾,还有丰富的抽奖礼品,自助餐和德国啤酒迎接您和您的亲朋好友们!
快来报名吧!
Interesting and rich financial forum!
In addition to these heavyweight guests, there are plenty of lucky draw gifts, buffet and German beer to greet you and your friends and family!
Come and sign up!
感谢本次活动的场地赞助方宝库艺术中心提供美丽的珐琅厅和橄榄园,活动同时可以领略黄浦江和陆家嘴金融中心的迷人夜景!
宝库艺术中心
宝库中国首发项目位于中华第一高楼上海中心大厦,宝库中国以文化为核心驱动力,以建筑和互联网为载体,以创新、融合及匠心的精神力量,塑造从文化体验过渡到文化消费的文化生态体系。集团首个项目位于中华第一高楼上海中心37楼及地下B5层,以专业的第三方保管机构宝库1号与宝库艺术中心及上海观复博物馆互为配套的创新商业模式,让文化得以可持续发展。