La French Tech Shanghai
La French Tech Shanghai aims to gather the local Tech Community with an interest in France and to build bridges between major innovation hubs. It facilitates the cross-fertilization of competencies and helps French businesses & entrepreneurs to foster their development in China. Composed of hundreds of members, the community is very active through several group works and regular events.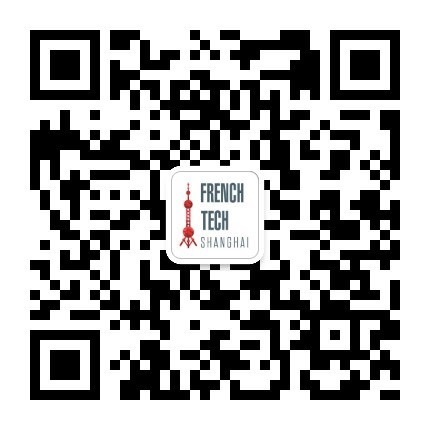 Ecole Polytechnique
École Polytechnique, also known as L'X, is the leading French institution combining top-level research, academics, and innovation at the cutting-edge of science and technology. Its various undergraduate and graduate-level programs – Bachelor of Science, Ingénieur Polytechnicien (Master's level program), Master's, and PhD – are highly selective and promote a culture of excellence with a strong emphasis on science, anchored in humanist traditions. As a widely internationalized university, École Polytechnique offers a variety of international programs and attracts a growing number of foreign students and researchers from around the globe (currently 36% of students and 39% of faculty members).

École Polytechnique offers an exceptional education to prepare bright men and women to excel in top-level key positions and lead complex and innovative projects which meet the challenges of 21st-century society, all while maintaining a keen sense of their civil and social responsibilities. With its 22 laboratories, 21 of which are joint research units with the French National Center for Scientific Research (CNRS), the École Polytechnique Research Center explores the frontiers of interdisciplinary knowledge to provide major contributions to science, technology, and society. École Polytechnique is also a pioneer and leading institution of the major scientific and economic cluster, Paris-Saclay, bringing together top French higher education and research institutions, as well as R&D centers of prominent international companies.
XNode
XNode is building and nurturing a unique open innovation ecosystem in Shanghai, connecting startups, corporates, local authorities and academia to shape China's new innovation engine.

XNode operates in three areas:
1- Coworking space with 3 flagship spaces in Shanghai.
2- Startup acceleration by accelerating overseas scaleups in their Chinese market penetration & Chinese startups in their partnership with corporates.
3- Corporate acceleration by facilitating corporates & startups collaboration or by accelerating internal projects, the startup way.
0000

lafrenchtechshanghai@gmail.com